This week we had the pleasure of attending The Carwash Show in Las Vegas. Hosted by the International Carwash Association, 7,400 industry leaders in the car wash and oil change space attended.
It was fantastic to get out and about to meet industry leaders and connect with our customers after only meeting most of them from behind the screen!
We learned first hand about the different needs and trends arising in these two spaces, and heard the desire for more solutions to support their shops offering a mobile service.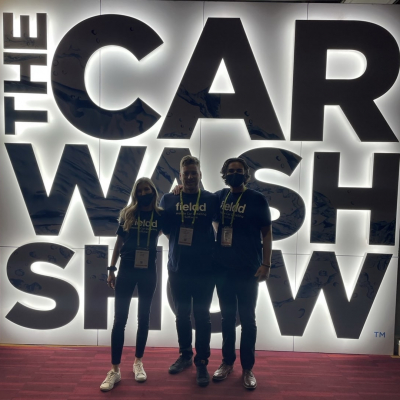 It was very clear that 2021 has cultivated a climate where their customers will initially drive to get their car serviced or cleaned, but prefer the increased convenience of the service coming to them at their home or work. This problem is then amplified further by companies like Tesla who already offer that "pick up – drop off" service.
This customer demand for convenience has applied pressure for car wash and oil change companies to find any solution they can to compete with other providers already catering to, and capitalizing on these new customer demands.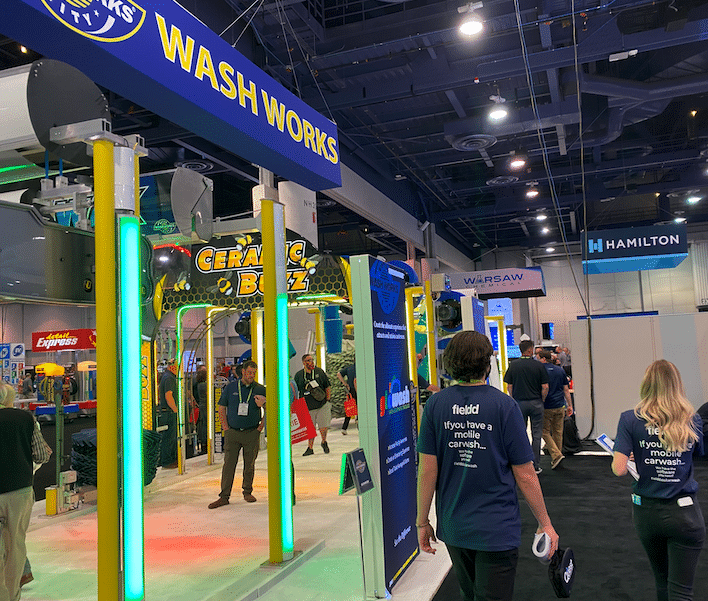 It was a running theme throughout the show that many shop locations were under pressure to go mobile, or were struggling with scheduling, where they are finding it increasingly difficult to compete with rising employee costs, software costs, and customer demands.
However, for many car wash and oil change companies, making the transition to building their own software, or learning a clunky software platform whilst running their core day-to-day business is a tough task.
For those who made the jump into being mobile, they noted various inefficiencies within juggling calendars, booking forms, WhatsApp messages, and mobile payments. Even though it's a clear next step, it's a challenging one when running a business at one location is relatively straightforward.
At fieldd, our job is very enjoyable when we are greeted with such enthusiasm for our product. After listening to their comments, fieldd has the solution! For car wash and oil change companies with one location or hundreds, fieldd is now able to optimize and automate their mobile service offering with our software. After an easy setup, fieldd will allow them to quickly increase revenue by leveraging the demand within their existing customer base.
Want to leverage your existing customers, and provide them with the convenience they are searching for? Visit fieldd.co, start a free trial, and discover how easy it is to go mobile today!
We had a great time at the show and cannot wait to be back for The Fort Worth Southwest Car Wash Show in February, and The Tennessee Car Wash Show in May.