Mobile Car Wash & Shop Detailing Software
#1 Software for Auto Detailers
Auto Detailing Software that saves time, attracts new customers, and keeps them coming back for more.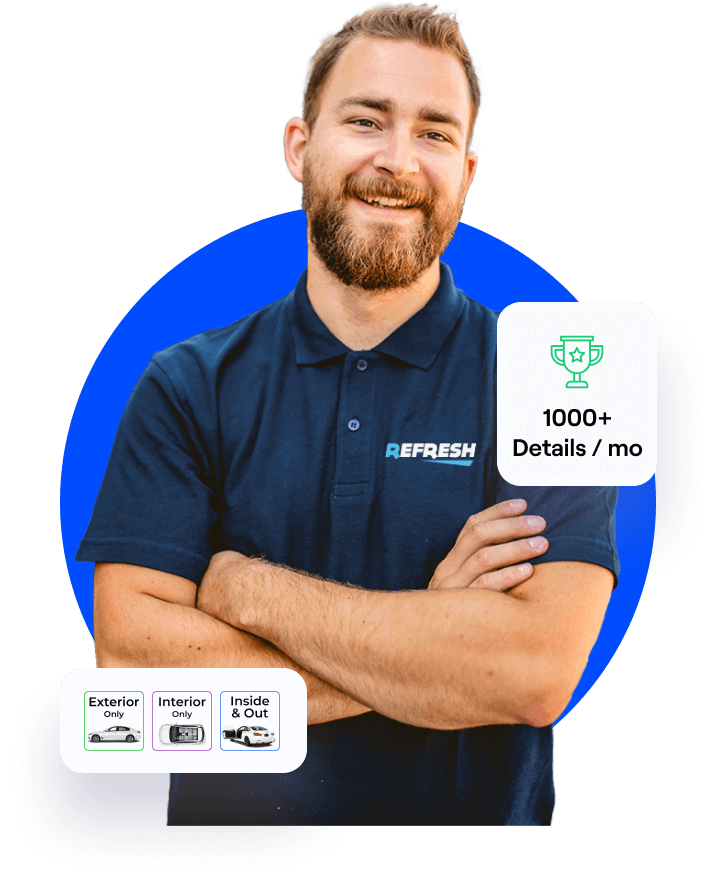 The #1 Auto Detailing Software​
The Best Detailers Trust Fieldd
Real Auto Detailers. Real Results.
You're going to love fieldd
Hear from car detailers around the world who chose fieldd for stressless operations, an extraordinary customer experience, and impressive business growth.
"If you want to scale your business, there aren't any other solutions that even compete with fieldd."
Michael Freeman • WYR Detail
Mobile Auto Detailing
"Fieldd is the most comprehensive for both our in-shop & maintenance details."
Gustavo Ocana • DBG Detailing
Auto Detailing
"Fieldd minimizes the amount of calls between us and our clients, it has the best user experience."
Chris Macias • Aquawashes
Auto Detailing
"Fieldd has helped us increase our average ticket value with an app that's well-developed."
Lan Musgrave • Paragon Details
Auto Detailing
"I use fieldd for everything."
Jason McDaniel • Ride Ready
Mobile Auto Detailing
"Fieldd has the best user experience, and is the most customer friendly."
Austin Spedden • Purified Detailing
Mobile Auto Detailing
"Before fieldd, my business was limited. Now I get access to so many features, it's made it easy for us."
Chad Martinez • SHWASH
Auto Detailing
"Fieldd minimizes the number of calls between us and our clients, it has the best user experience."
Adrian & Andy • Fresh Squeeze
Mobile Auto Detailing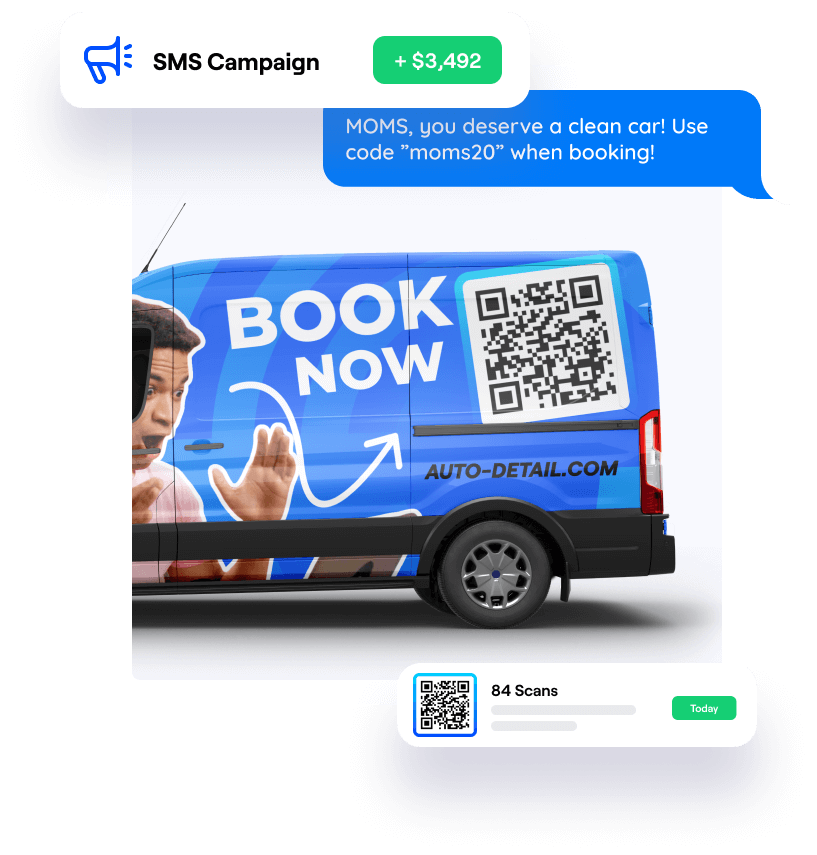 SMS & QR CODE MARKETING DASHBOARD
Exclusive to fieldd
Fieldd collects important customer information and keeps it safe in your CRM. With just a few clicks, you can send smart marketing campaigns to people who might become your customers or to those who already are.
Stick QR codes on your vehicles, business cards, and flyers to easily, and watch how many customers scan them.
Send SMS messages to your car detailing customers to let them know about special offers or new services. SMS Campaigns have the potential to reach up to 30x return on investment!
BETTER AUTO DETAIL JOB MANAGEMENT
Built for Shop AND Mobile Detailers
Exclusive to fieldd
Managing jobs between detailing shops, and a mobile crew can be challenging. With Fieldd, you can effortlessly sync everything into one place, making it simple for both you and your customers to choose and schedule the perfect service, whether it's at their home, workplace, or your shop.
No more juggling between two systems for mobile and in-shop details. Fieldd synchronizes all your calendars, allowing detailers to work at both locations or focus on one, depending on your needs.
You can also offer advanced services like ceramic coatings exclusively at shops, while your mobile details provide a separate service offering.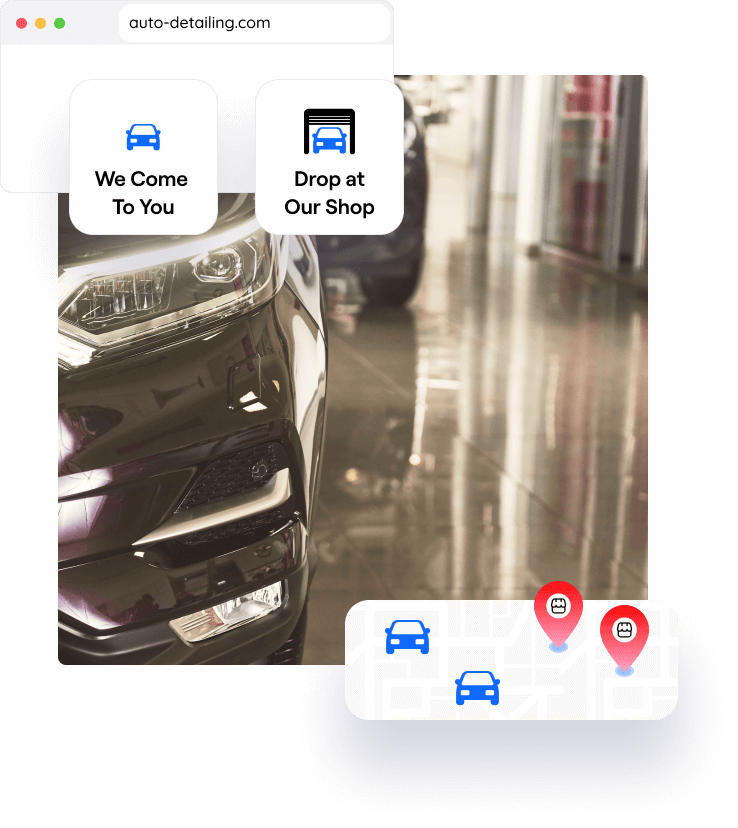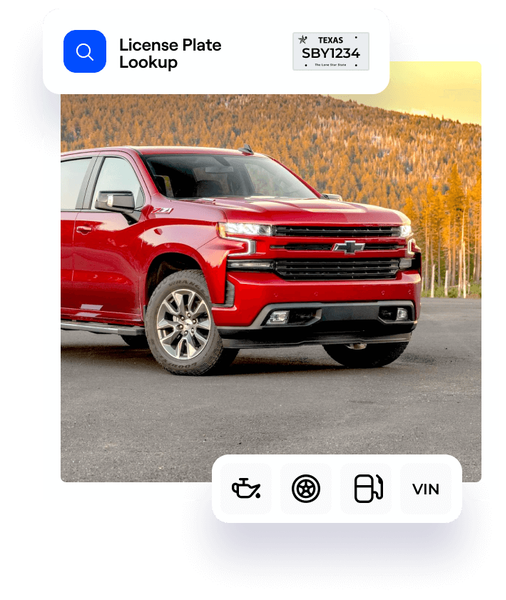 PERSONALIZED DETAILING EXPERIENCE
Customers can store their vehicles in their online Garage.
They can quickly find their vehicle by entering their license plate. Detailed vehicle information will appear, personalizing the online scheduling experience.
Fieldd's Vehicle Garage sorts vehicle service and booking history across their vehicles and reports directly to CARFAX.
BETTER DISPATCH FOR MOBILE DETAILERS
Exclusive to fieldd
The first step to managing and growing a mobile detailing business is mapping out your service area. Where do your customers live & work? Which locations and geographies do you serve?
At fieldd, we understand there's no 'one-size-fits-all' way to define service areas. Our mobile detailing software is flexible, so no matter where you work, your team stay organized, and on-time.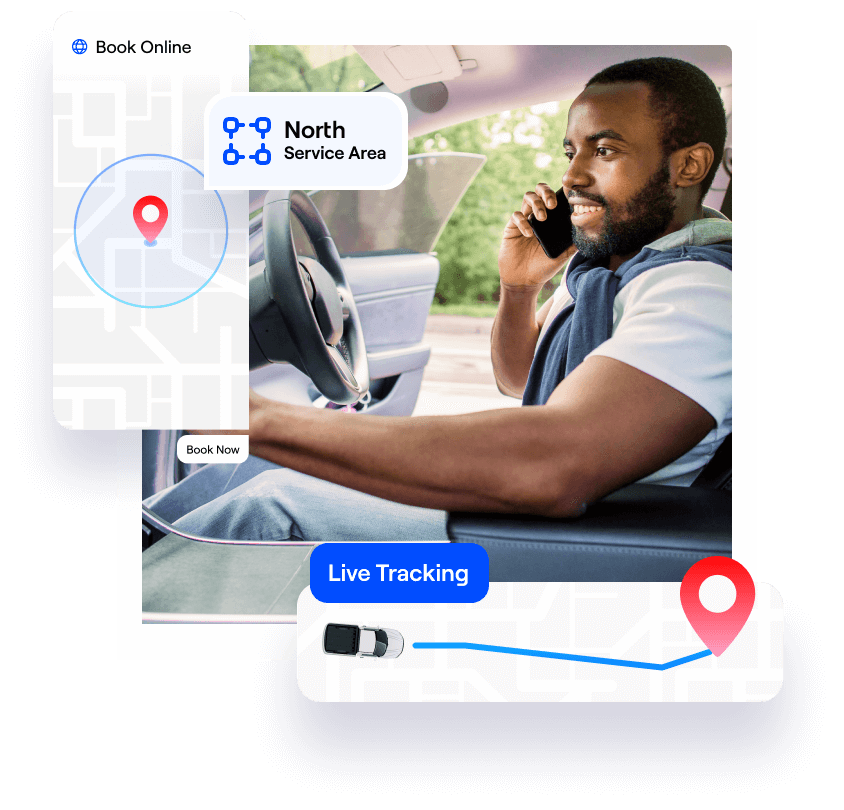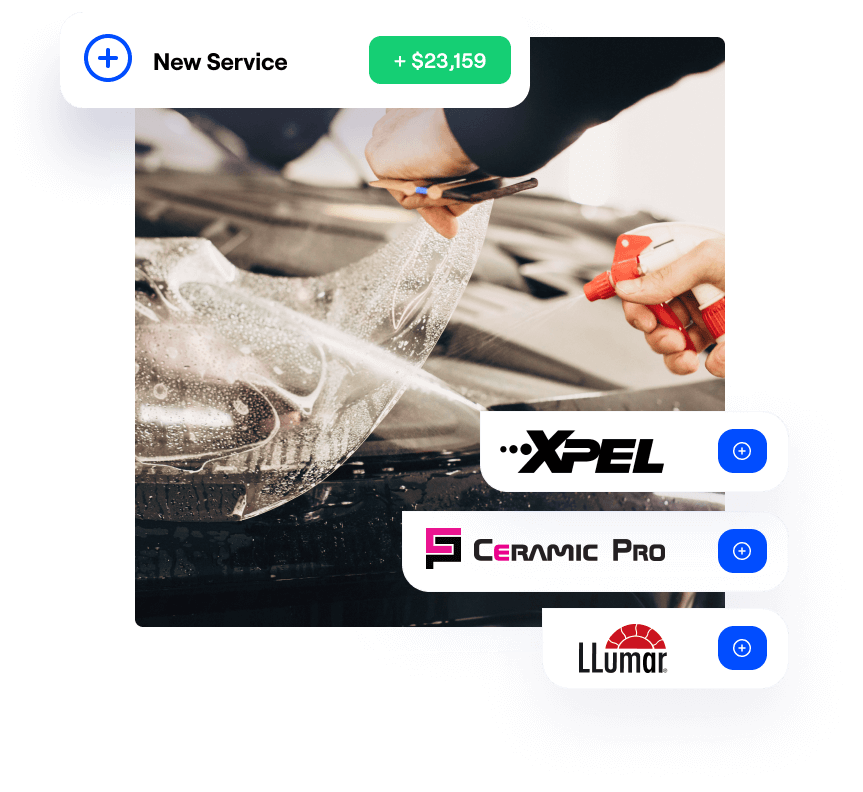 OFFER NEW SHOP & MOBILE SERVICES
Expand your Detail Business
In today's competitive world of detailing, it's crucial to enhance your product offering. Now you can easily expand beyond detailing and offer other services that will be an easy upsell to your existing and new clients.
Fieldd make services like ceramic coatings, PPF and window tinting easy to offer your customers, with the click of a button.
These new services can have a significant impact to your bottom line, helping you stand out. Don't miss the opportunity to grow your business with Fieldd!
Branded iOS & Android Booking App
Exclusive to fieldd
Design, build and order a mobile detailing app in just 14 days. Design it to your needs using our drag-and-drop designer.
Live chat increases engagements, and the in-app card wallet streamlines payments.
Reduce marketing costs with push notifications and referral code marketing.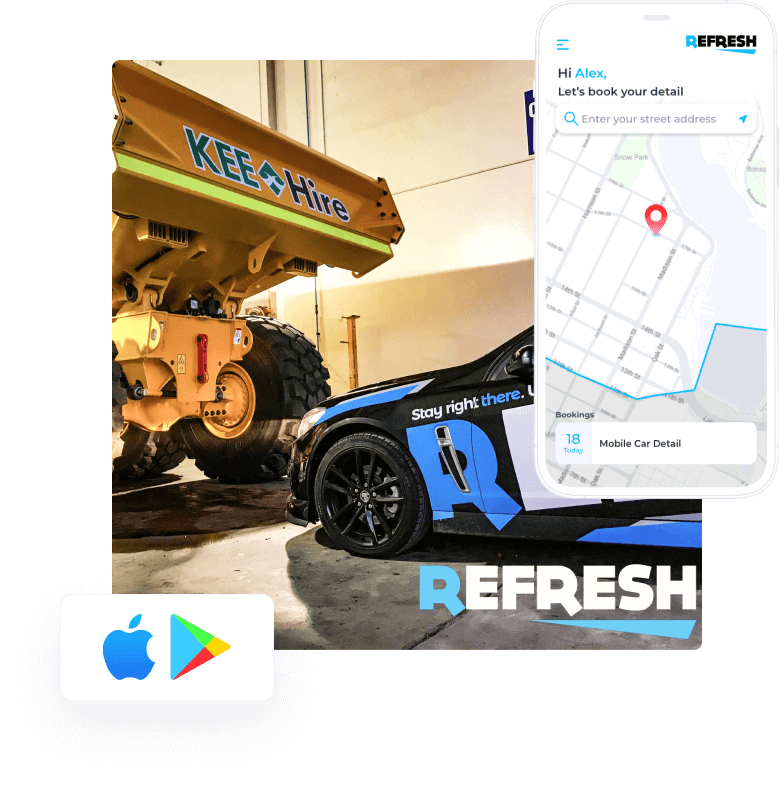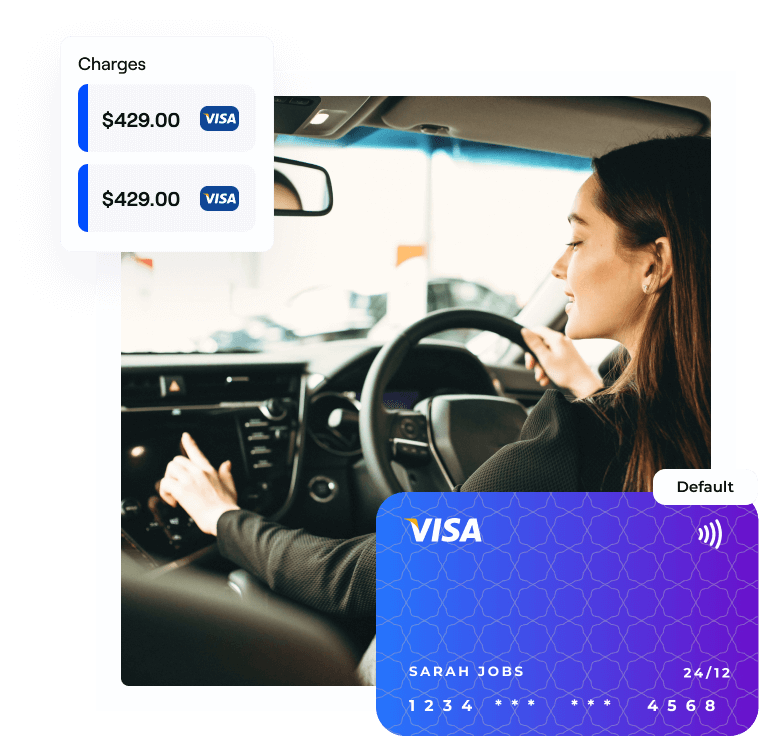 QUICKER DETAILING PAYMENTS
Accept all forms of payment including cash, card, and invoice. This includes pre-payments, SMS invoices, and contactless payments in-app, or in-person.
Store customer cards on file, or charge cards as you complete details.
With fieldd, your customers will always be able to pay via their preferred payment method.
BETTER CAR DETAILING BUSINESS MANAGEMENT
Exclusive to fieldd
With Fieldd, customers can easily book, manage, and pay for their recurring shop and mobile details right from their customer profile. You also have the flexibility to set up custom schedules directly within the CRM.
Fieldd's recurring bookings efficiently fill your team's schedule and ensure there are no double bookings. Say goodbye to scheduling headaches and say hello to a fully booked month!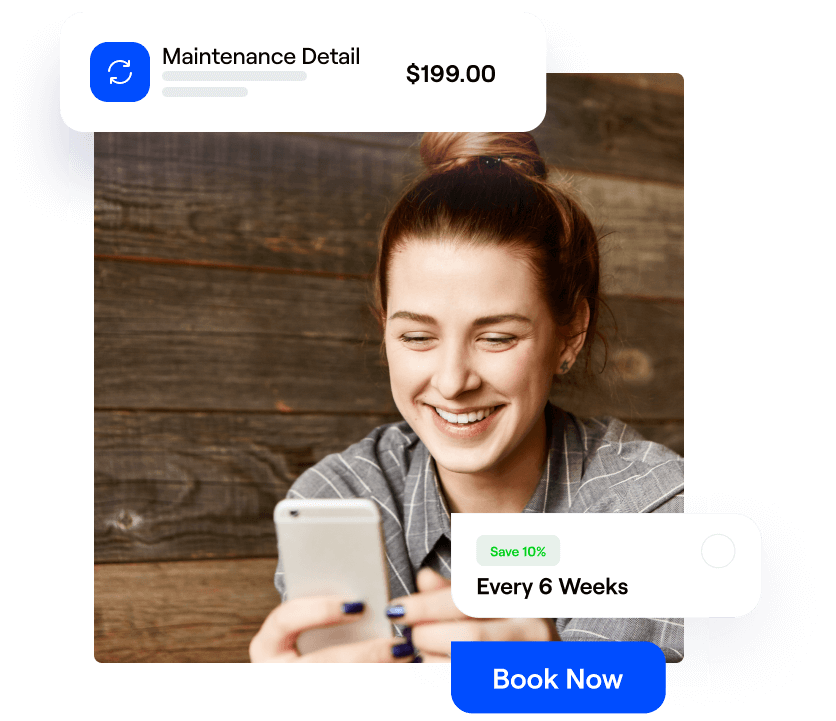 AUTO DETAILING SOFTWARE COMPARISON
Shop & Mobile Capabilities

Marketing (SMS, QR, Push)
POWERFUL & CUSTOMIZABLE MOBILE CARWASH & DETAILING SOFTWARE
Built to Scale Your Detailing Business.. Fast
Accurately dispatch mobile detailers online. Sync appointments to Google Calendar and our easy-to-use mobile app.
Auto-send SMS messages to reduce tasks. Send SMS reminders, job updates, invoices, and review requests.
Impress customers with live staff tracking when they're en route to jobs. And, live SMS updates as they complete jobs on time.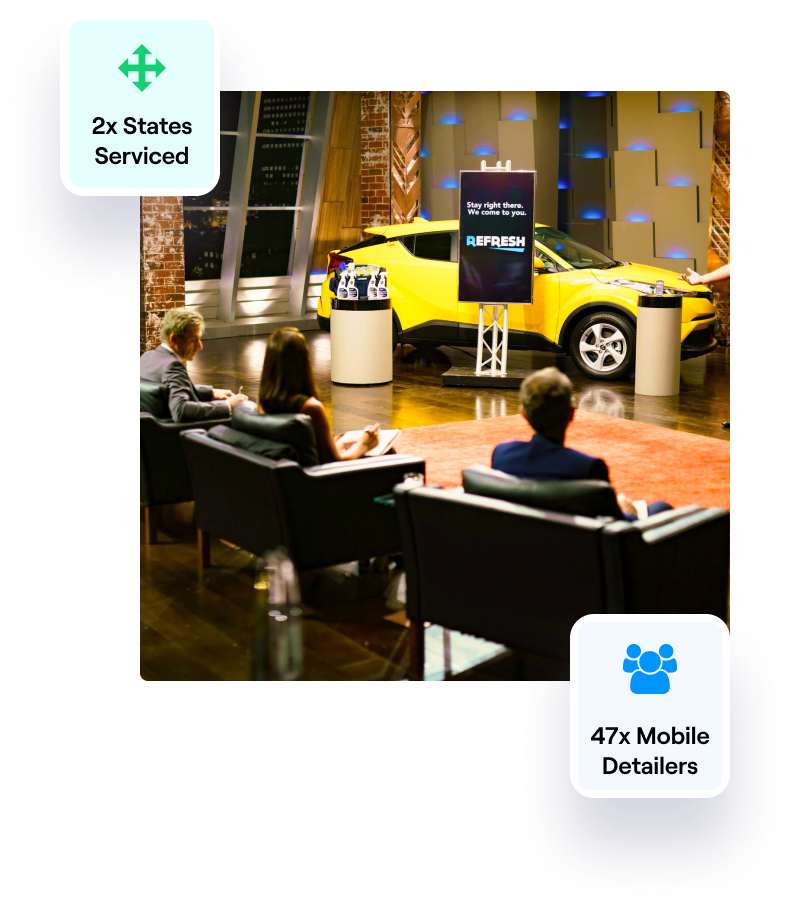 "We chose fieldd in 2016. In 2 years, we grew from 0-25k customers and 50 detailers, across 2 states. Fieldd enabled us to dominate the Australian mobile car detailing industry.
Prior to fieldd, we used Wix Bookings & Google Calendar which limited our success. Fieldd's mobile carwash software and app truly unlocked our full potential."– Garo Tanzi – President – Refresh Mobile Car Detailing
THE MOBILE APP FOR AUTO DETAILERS
Powerful features your clients can rely on
Show your clients, and your staff what you're capable of. Click the demo links below to explore how your auto detailing customers experience fieldd, online and in-app.
Your Success Story is one click away
ATTN CAR DETAILERS! Join us on this journey, and discover how Fieldd can revolutionize your business too.