SCHEDULING SOFTWARE FOR CLEANING SERVICES
Immaculate Cleaning Service Software
Manage appointments in one place with in-app messaging and staff calendar sync. Get organized, save time and impress your customers. Finally, cleaning service software that works from the office, or from the palm of your hand.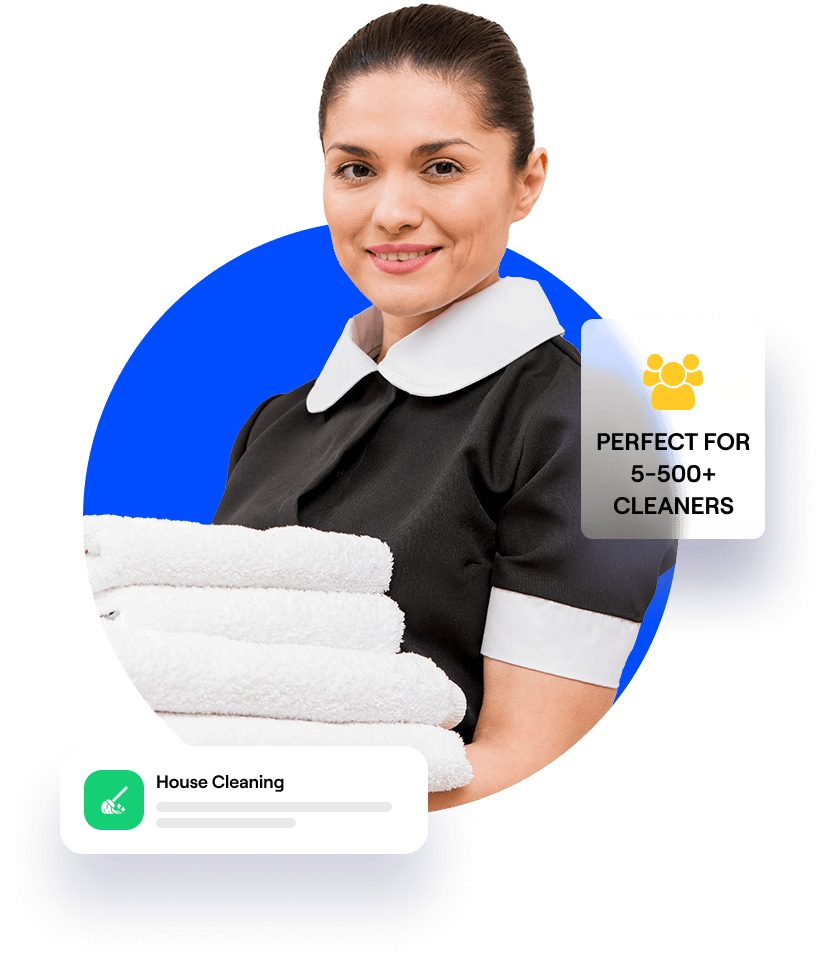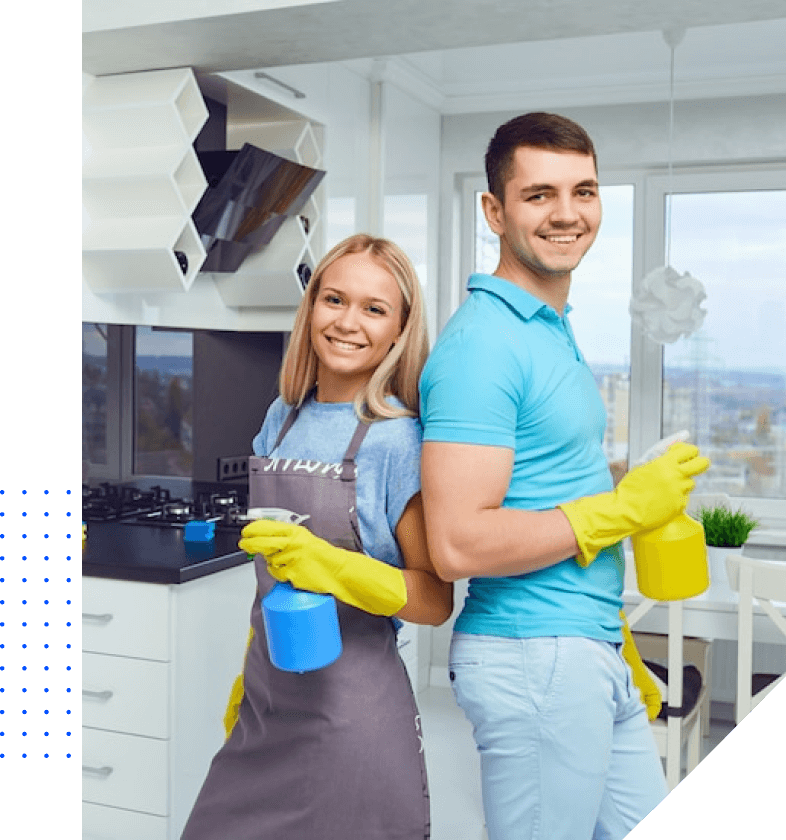 MESS-FREE CLEANING SERVICE SOFTWARE
Fieldd gives cleaning companies the software they need to make their service shine.
Build customer trust with easy, quick, and accurate job scheduling – online, or on the phone.
Every feature your team needs to deliver perfect service – on time, every time.
Gain complete control over your cleaning service – with real-time tracking and status updates
Get paid easier and sooner with integrated invoicing and payment software
SOFTWARE FOR THE MODERN CLEANING SERVICE
Reach your goals faster with fieldd
Average Yr 1
Revenue Increase
Saved per staff
every month
Improvement in
Operation Efficiency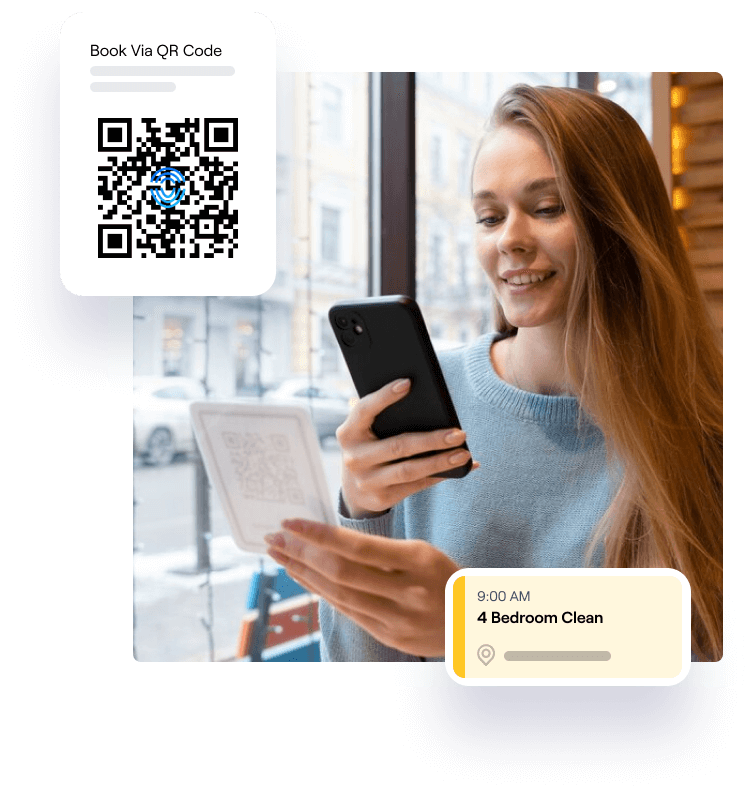 SMARTER CLEANING SERVICE SOFTWARE
Try then buy our Cleaning Service Software directly from our website, and onboard in a matter of days, not months.
Accelerate your team's productivity and deliver superior service from day one.
Discover modern automation, scheduling, and collaboration tools that get quick results in no time.
ROUTE OPTIMIZATION & SERVICE AREAS
The first step to managing and growing a cleaning business is mapping out your service area. Where do your customers live & work? Which locations and geographies do you serve?
At Fieldd, we understand there's no 'one-size-fits-all' way to define service areas. Our cleaning service software is flexible, so no matter where you work, your team is organized.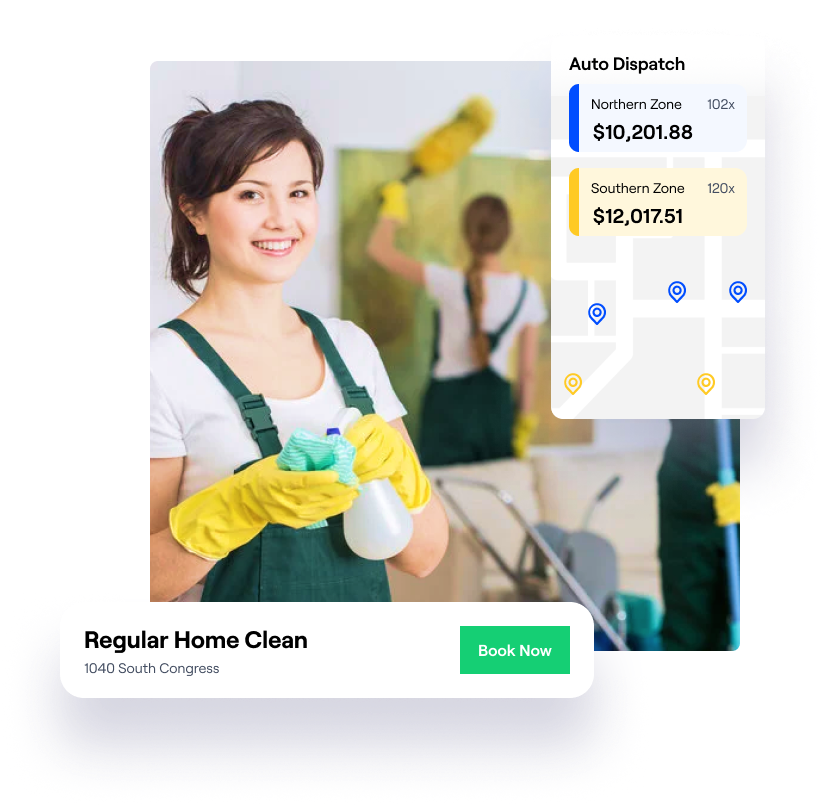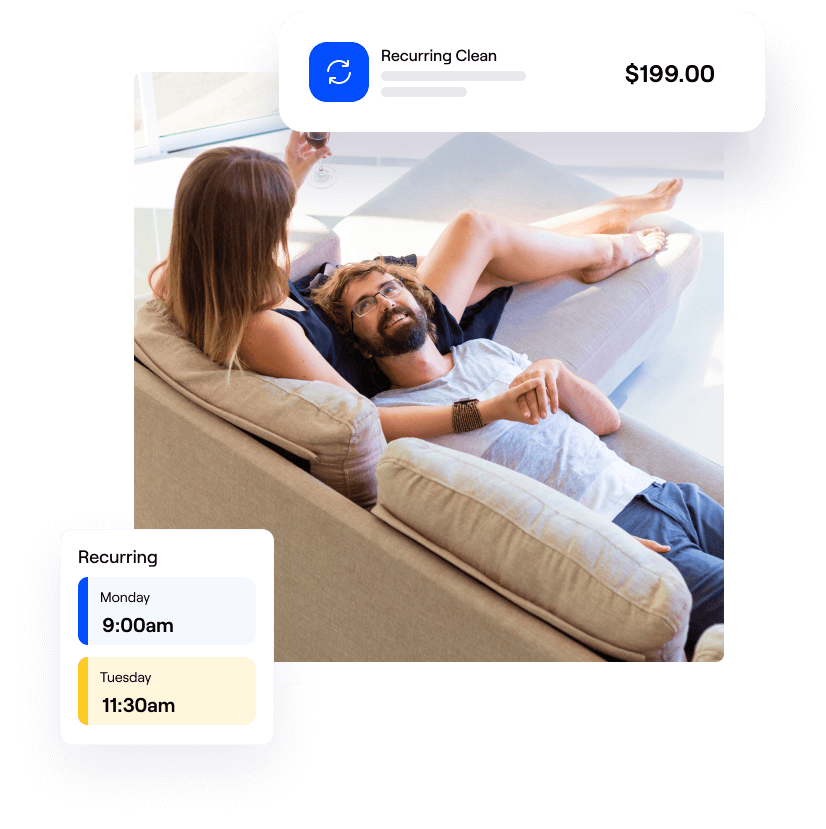 1-CLICK CUSTOMER COMMUNICATION
Delight customers effortlessly
Cleaning can be hard, scheduling customers shouldn't have to be. Access scheduling, recurring scheduling, and live quotes with faster pre-payment options.
Available in a branded mobile iOS & Android App

Branded estimates, emails, and SMS that build trust
360° Oversight to track performance, with real-time cleaning service insights
AUTO DISPATCH CLEANING SERVICE SOFTWARE
Turn missed calls into paying customers with a leading auto-dispatch system that understands your cleaning business.
When customers book a job online, our cleaning service software
automatically
checks your team's availability
.
In real-time fieldd presents your customer with accurate scheduling options. Then it
automatically
dispatches the job to the right cleaner as soon as it's scheduled.
Before and after each clean, photos are stored in a digital photo gallery that can be shared with customers.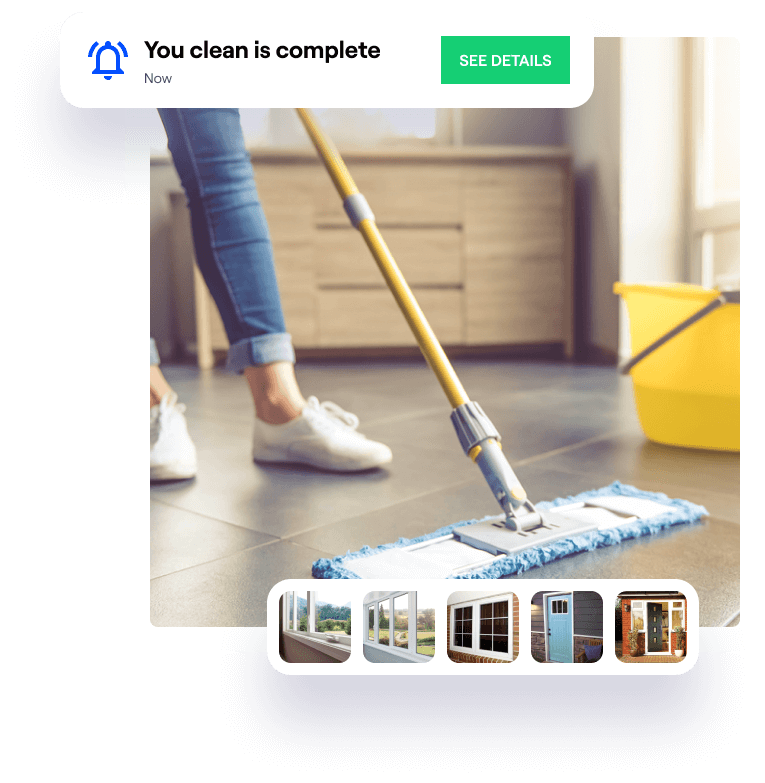 MODERN CLEANING SERVICE SOFTWARE
Powerful features your cleaning clients can rely on
Show your clients, and your staff what you're capable of with cleaning software that takes your business to the next level. Click the demo links below to explore other service companies to experience the full power of fieldd.
Desktop, Tablet & Mobile Demo
CLEANING BUSINESS SOFTWARE
Our all-in-one software has all the tools you need to run a highly profitable Cleaning and Maid business. One-click integrations are available to hundreds of other software solutions.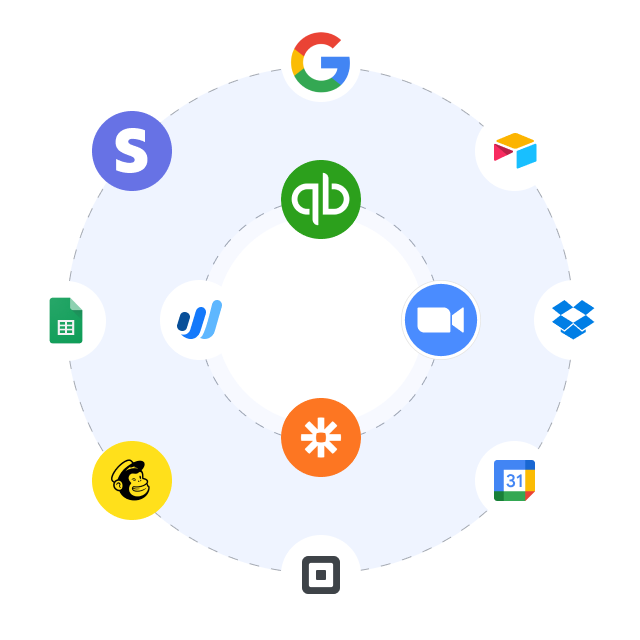 With the help of fieldd we've gone from having 70 appointments a month to more than 500 a month in less than a year, the customer app is very interactive and easy to use.

We tried lots of scheduling software before we found fieldd. Our staff struggled to arrive on time, and the booking windows other software offered, were inconvenient to our customers. Fieldd launched us to the next level.

Fieldd by far has the best platform and customer service of any software I've used. Fieldd is extremely helpful in staying organized our on-demand snow removal business.

Fieldd has totally transformed our business from a 'mom and pop' operation into the most popular mobile detailer in TN. Fieldd makes booking online so easy for our customers that we literally don't have to answer the phone anymore.

FREQUENTLY ASKED QUESTIONS
Common Cleaning Service Software Questions
Make hay while the sun shines.
Get organized. Be more productive. Build strong lasting relationships with your customers. It's never been easier for cleaning businesses.