Say goodbye hassle and hello to time with our CRM
Let us set the scene. You're a business owner with over 10 employees. Business is going great but you're struggling to keep up with demand.
Most evenings you are reconciling invoices and losing sleep over tasks you haven't had time to complete.
Introducing, the fieldd CRM.

Is your CRM saving you time, or costing you time?
Losing hours in the day making sure your business is running smoothly tasks takes time.
To give you back that time, fieldd's Live Feed organizes your entire business in one place.
Now, you only need to act on events that require your attention as you have a clear overview of every event in your business, LIVE.
Jobs are booked Online, via your Customer App, or manually in your CRM.
Once booked, fieldd automates what you would normally do manually, giving you and your team more time back in your day.
At anytime you still have a full overview of your business via a live job tracking map and job schedule.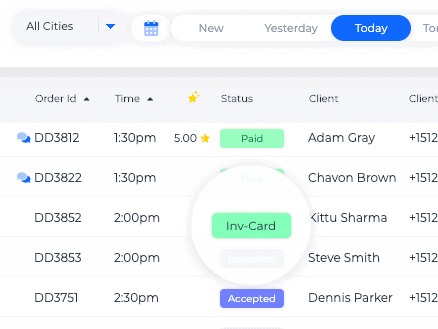 But how does fieldd know my unique pricing and services?
Let me guess. You have a complex pricing structure, most jobs require a quote, and only certain staff know how much each job costs and how long they take.  
What if fieldd could clone your best dispatcher, and was available 24/7 to send quotes and take bookings?
Introducing… the fieldd Service Designer.
How do I schedule the right staff for the job?
You don't! Our ai eliminates the manual scheduling process by instantly calculating availability. An experienced dispatcher can take up to 10 minutes to calculate what fieldd will in under a second.
Discover a new way of scheduling that ensures your staff are never late, overbooked or double booked. Our fieldd ai ensures the right person is sent to the job and that they have enough time to travel between jobs.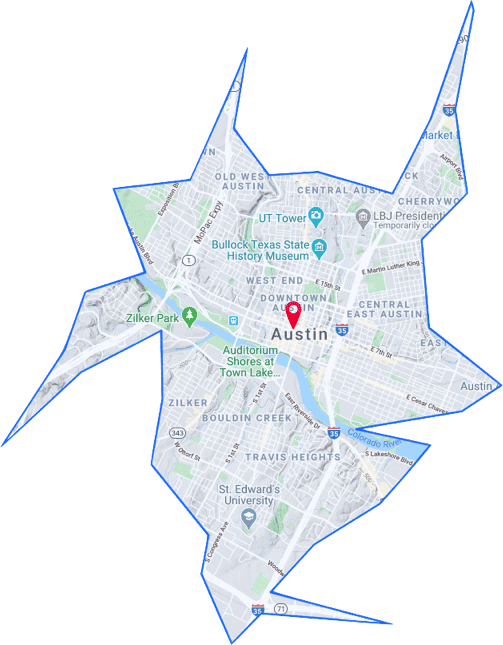 How do I keep my team on time?
Trying to service an entire city usually results in late arrivals and expensive travel costs.
Based on travel time, fieldd uses Ai powered Geofences to calculate the most efficient service areas for your team. Service areas that are too big or, too small are now a thing of the past.
Have a national operation? Manage multiple cities, time zones, staff and taxes, all from the fieldd CRM.
Back to back phone calls between customers, staff and the office take time, a lot of time.
To give you back that time, fieldd's Fleet Tracking displays the location of your staff on the map.
When staff are en-route, you can also see their position directly in the job card without having to call them for an update.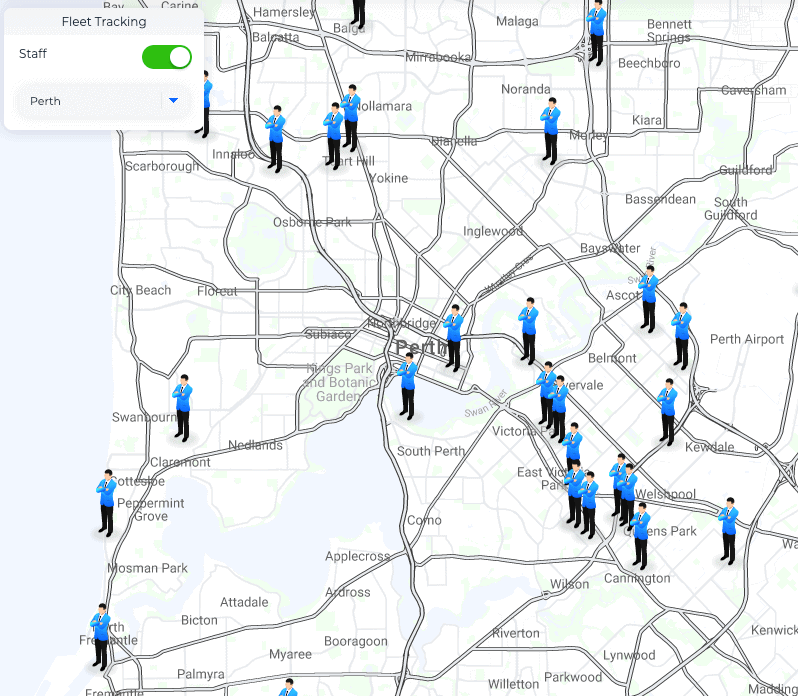 How do I guarantee my quality control?
Every job should always be completed to the highest standard. 
We understand that ensuring every team member maintains their quality, is a full time job.  To make quality control easy, the fieldd CRM has industry leading quality control features built-in.
So I don't need to do as many on-site checks?
Every job is tracked in real-time with data that even on-site checks cannot provide.
See the real time your staff arrived, what they messaged your customers, and how and when the job was billed. View quality control photos, ratings, checklists and forms – all at the click of a button.
Should an on-site situation change, you can instantly message both staff and customers, and change the job address, status or price – all without leaving your desk.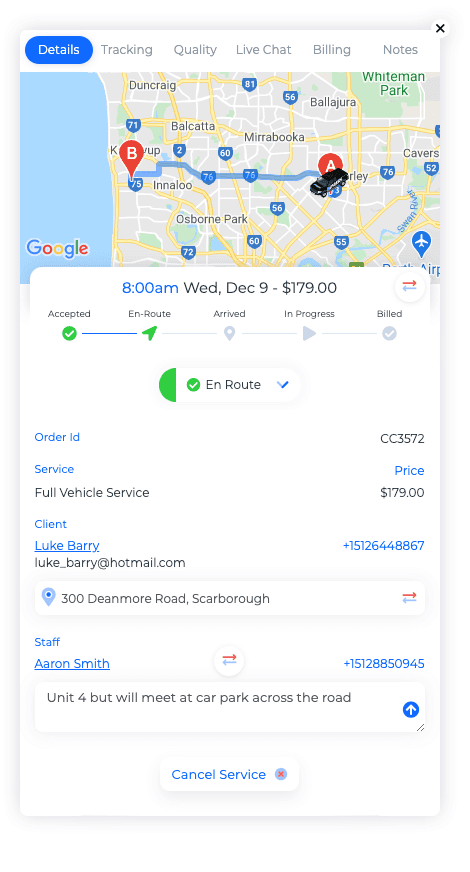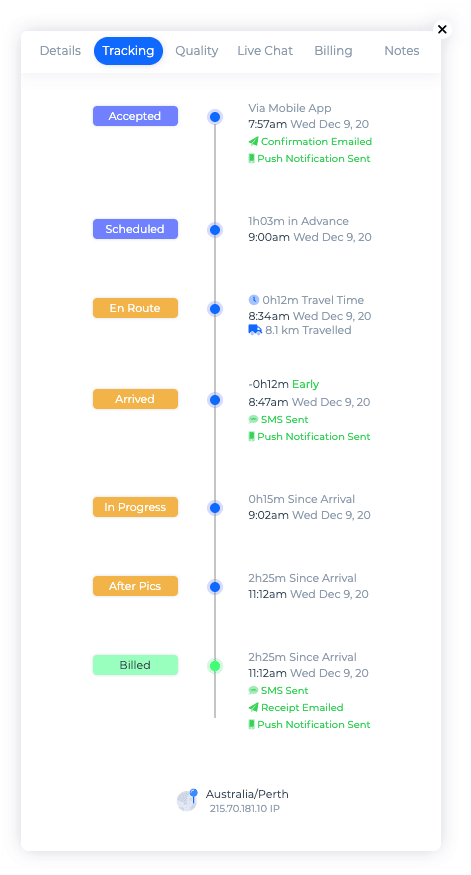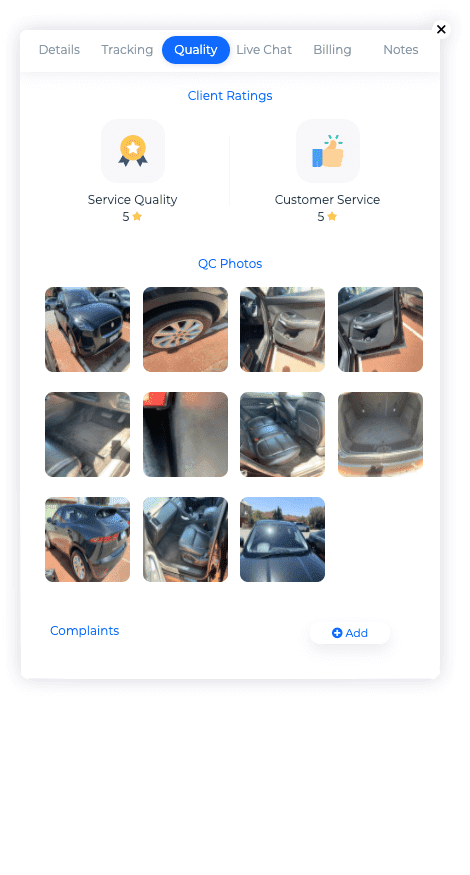 "Did you build your own booking system?"
A common question to business owners using fieldd.
Being able to deeply customize your field service management software isn't something that is commonly offered to the public.
With fieldd, you can instantly customize almost every aspect of the platform without any extra costs or time delays – it's live as soon as you click save in the CRM.
Creating the impression that fieldd was built just for you is an unmatched customer and staff experience that only fieldd offers.