POWERFUL & CUSTOMIZABLE REAL ESTATE PHOTOGRAPHER SCHEDULING
How to Grow from 2-10 Real Estate Photographers
Consider the address of the property to dispatch real estate photographers accurately.
Auto-send SMS messages to reduce tasks. Send SMS reminders, job updates, invoices, and review requests.
Impress customers with live staff tracking when they're en route to shoots. And, send live SMS updates as they complete jobs on time.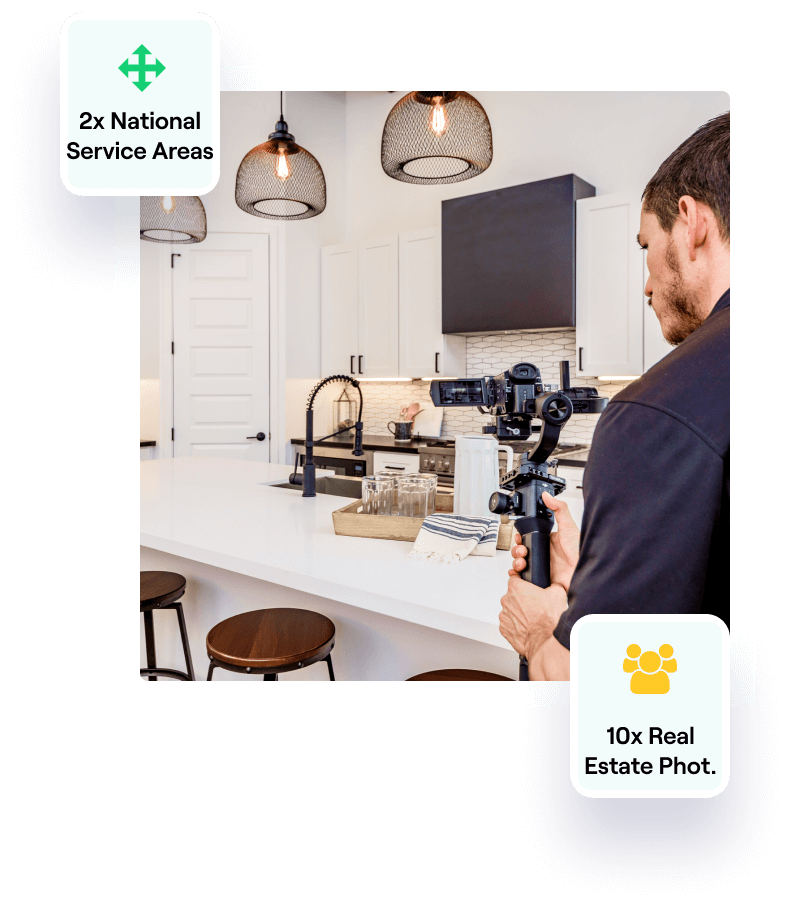 "Based in Pittsburgh, we tried lots of scheduling software before we found fieldd. Our staff struggled to arrive on time, and the booking windows other software offered, were inconvenient to our customers.
Fieldd launched us to the next level and we are happy we chose fieldd for our Real Estate Media Business."
– Luke Mawhinney – Operations
BRANDED IOS & ANDROID BOOKING APP
The app only "big companies" have
Design, build and order a real estate photographer scheduling app in just 14 days. Design it to your needs using our drag-and-drop designer.
Live chat increases engagements, and the in-app card wallet streamlines payments.
Reduce marketing costs with push notifications and referral code marketing.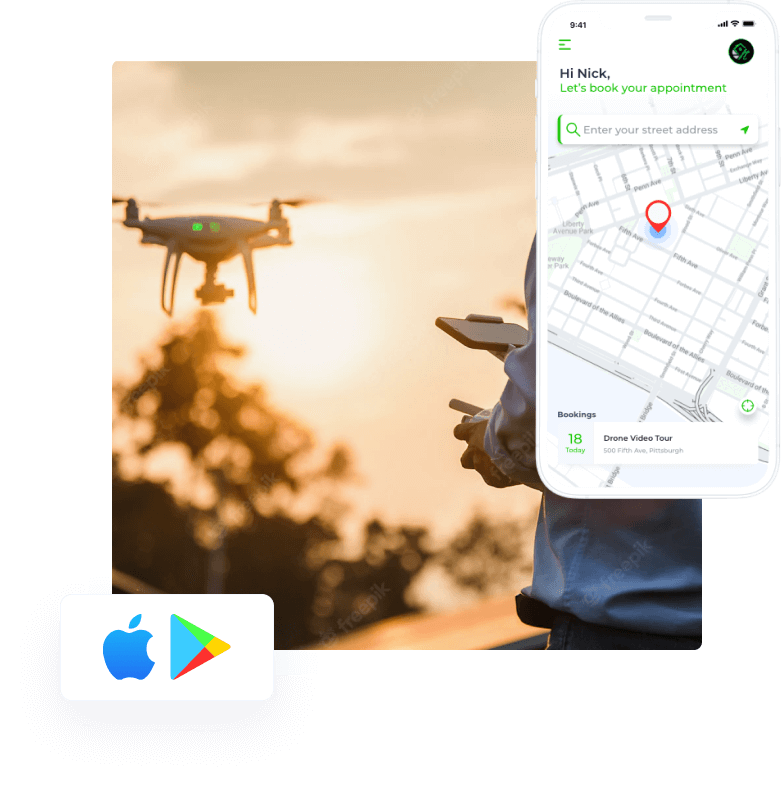 THE MOBILE APP FOR REAL ESTATE PHOTOGRAPHERS
Powerful features your clients can rely on
Show your clients, and your staff what you're capable of. Click the demo links below to explore other services and experience the full power of fieldd.
Make hay while the sun shines.
Get organized. Be more productive. Build strong, long-lasting relationships with your real estate photography customers.