The only app your workers need.
Guarantee they're on-time, track where they are, and automatically update your customers of job progress.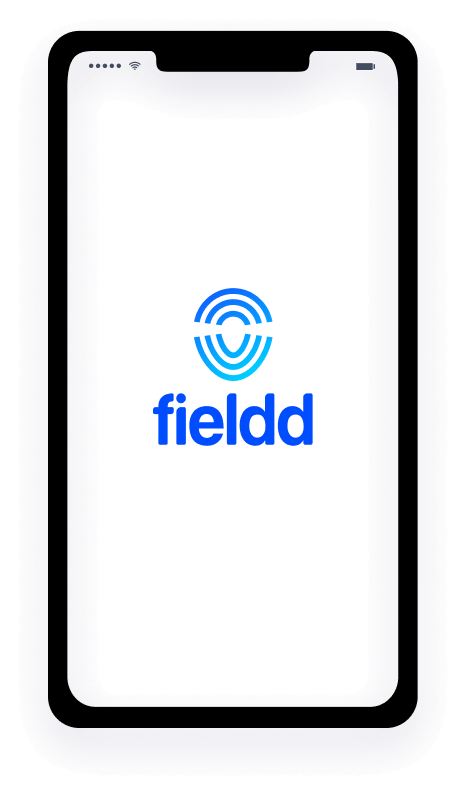 ALL-IN-ONE FIELD SERVICE APP
Streamline Your Workday with Fieldd.
One app for your calendar, payments, messaging and more. Say goodbye to the hassle of multiple apps and make your workday easier.
Stay connected with your customers and team like never before through instant messaging. Handle customer inquiries via SMS, and broadcast important updates with ease. 
Stay organized and on top of your game with seamless calendar syncing. Connect your Google Calendar to fieldd for real-time updates on your schedule. No more double bookings or missed appointments.
Get paid faster with integrated payments! Link your payment provider, accept all major cards, and bill customers with just a few clicks. Send SMS links for easy online payments. Streamline your billing process with our built-in point of sale.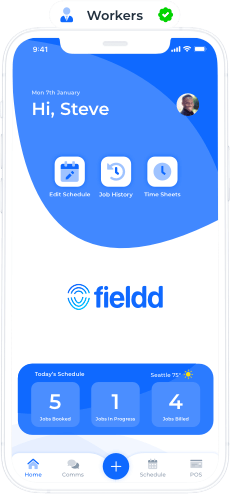 Real-Time Scheduling & Dispatch
Maximize your efficiency and streamline your day with fieldd, the ultimate field service app. With real-time scheduling and dispatch, you'll never miss a beat.
Get live updates and access to your schedule right on your phone, allowing you to better plan your day and respond to changes or emergencies on the fly.
Don't settle for manual updates and outdated tools. Upgrade to fieldd and see the difference it can make in your workday.
Say goodbye to manual payment struggles. Our app lets you accept payments from customers with ease, right from your mobile device. No more carrying cash or checks. No more waiting for deposits.
Our secure payment system lets you process payments on the spot, improving cash flow and reducing errors
. Get to the next job faster by sending SMS and email receipts and (amazing) invoices with one click. Boost your productivity with one-click SMS and email receipts and invoices.
Upgrade with our in-app payment solution for increased efficiency and financial stability.
Simplify job management with fieldd's digital job cards. Access job details, update statuses, and take notes in real-time right from the app. Say goodbye to lost paper and manual errors. Experience improved communication and efficiency with all information at your fingertips. Streamline your workflow today with fieldd.
QUALITY CONTROL - CHECKLISTS, PHOTOS & RATINGS
By using fieldd's quality control monitoring feature, you can take your business to the next level. No more manual checklists or guessing if a job was done to your standards.
With real-time monitoring, you can ensure that every job is completed to your exact specifications. Plus, get instant notifications if there are any deviations from your standards. 
This helps you resolve issues quickly, ensuring that your customers receive the best possible service. Fieldd also provides you with a detailed history of each job, so you can track performance over time.
With fieldd, you can rest easy knowing that your quality control is in good hands.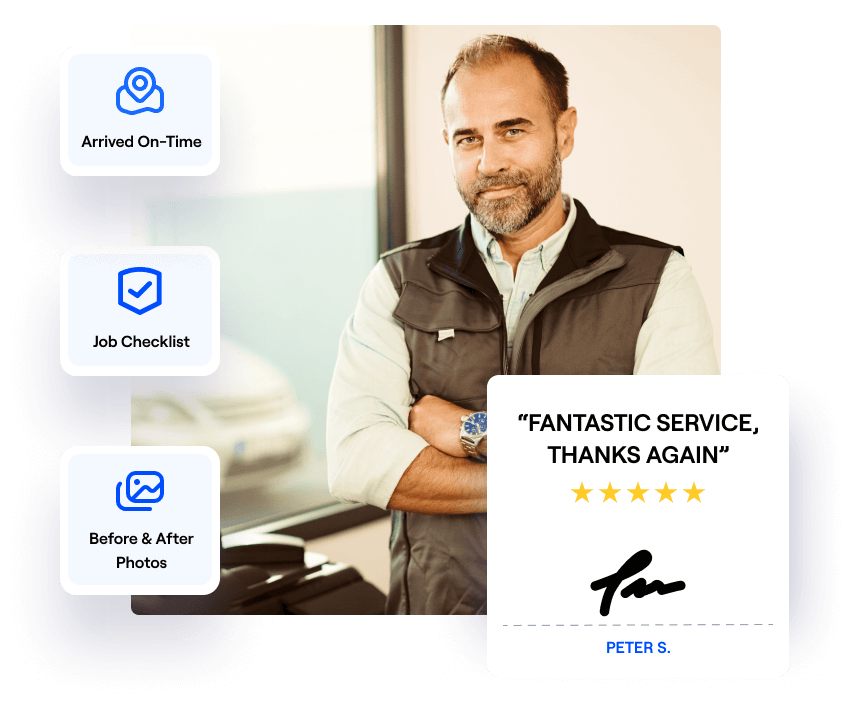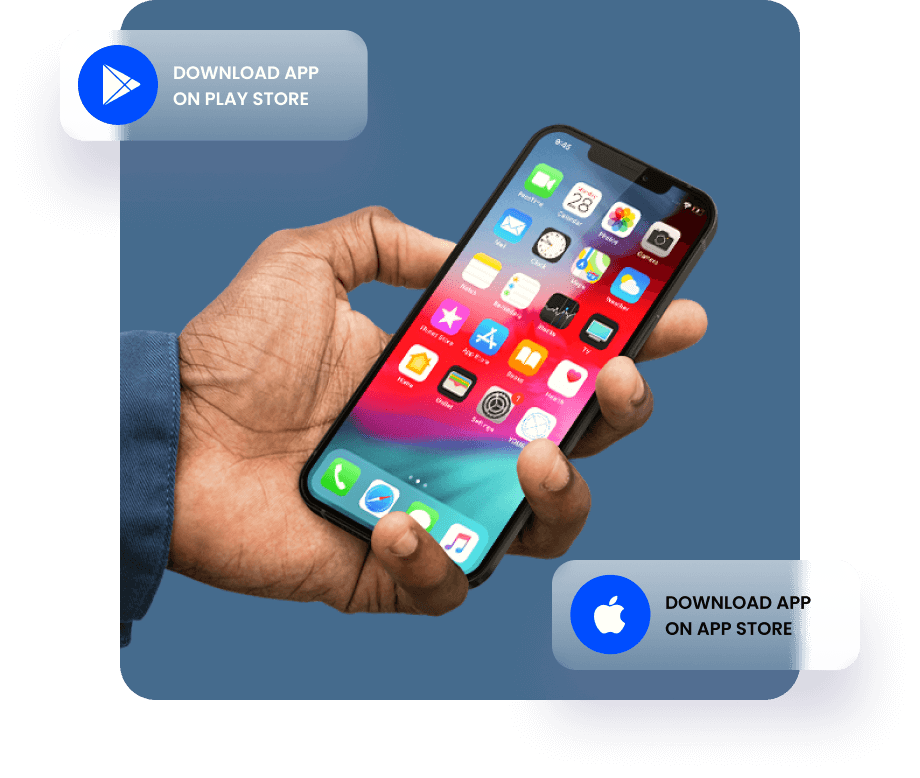 Get your own branded worker app in
just 30 days
Upgrade your field service experience with a branded app. Impress your team and clients with a professional and customized field service app. Showcase your brand with a custom logo and color scheme, and provide your workers with a seamless experience tailored to your specific needs.
With a branded app, you can elevate your business, increase brand recognition and stand out from the competition. Don't settle for a standard field service app, upgrade to a branded one today!
With the help of fieldd we've gone from having 70 appointments a month to more than 500 a month in less than a year, the customer app is very interactive and easy to use.

We tried lots of scheduling software before we found fieldd. Our staff struggled to arrive on time, and the booking windows other software offered, were inconvenient to our customers. Fieldd launched us to the next level.

Fieldd by far has the best platform and customer service of any software I've used. Fieldd is extremely helpful in staying organized our on-demand snow removal business.

Fieldd has totally transformed our business from a 'mom and pop' operation into the most popular mobile detailer in TN. Fieldd makes booking online so easy for our customers that we literally don't have to answer the phone anymore.

COMMON MOBILE APP QUESTIONS
Frequently Asked Questions
Take your team's productivity to the next level.
Getting organized, being more productive and building strong, lasting relationships with your customers has never been easier.