Jobs and payments in one place
Getting paid for the work your company does is obviously the priority.
Your jobs are booked on one system, and then payments are handled on another system. All of a sudden, you have an entire billing team counting jobs and payments till the early hours of the morning.
But why does it need to be done on two systems?
We understand the most important part of your business needs to be easy for your customers, technicians and admin staff.
Eliminate Paperwork, Increase Up-Time
Our fieldd staff app syncs customer information and work orders, helping your staff keep track of what needs to be done.
Perform quality control checks, take payments, and stay in contact with your customers. Drive extra revenue on the spot by up-selling additional services and products.
Mobile Service App

to

increase

staff productivity:
Automate your dispatch with live syncing and organize staff with an easy to use mobile staff app.
Automatically notify your clients via branded SMS messages with accurate ETA's and job completion alerts.
Save you and your client's time checking in with staff by tracking the live status of a job and the location of assigned staff.
Streamline payments

in our Mobile Service App with a built-in

Point of Sale
Save hours of daily payment matching by accepting cash, card and invoices within the fieldd point-of-sale mobile app.
Integrate your existing third-party credit card provider while taking advantage of fieldd's full suite of POS features. 
Save time setting up third-party payments and instantly accept live credit cards via fieldd PAY. *varies country to country.
Stop being a
Square

and start taking mobile payments in 5 minutes via:
No additional hardware required
Once you get started, you'll be prompted to download our fieldd Mobile Staff App that is available on Android & iOS.
To take credit card payments you have two options:
a) Integrate with your existing payment provider – Stripe, Checkout.com or Pin Payments (More to come)
b) Use fieldd PAY (AU Only) if you don't have a payment provider. You can get started with fieldd PAY in under 5 minutes.
Both solutions don't require external hardware with any monthly fees, and support is available 24/7.
Connect

add-ons to

reduce

payroll costs:
Auto Contractor Payroll (AU only)
Create revenue splits and automatically process 1 to 10,000, direct contractor, sub-contractor or franchisee bank account deposits.
Automatically perform employee payroll and reporting with direct timesheet uploads and auto time tracking.
Mobile Service Apps to optimize your field operations
Control your entire operation via admin and service apps as well as provide clients with a customer app for additional marketing and sales opportunities.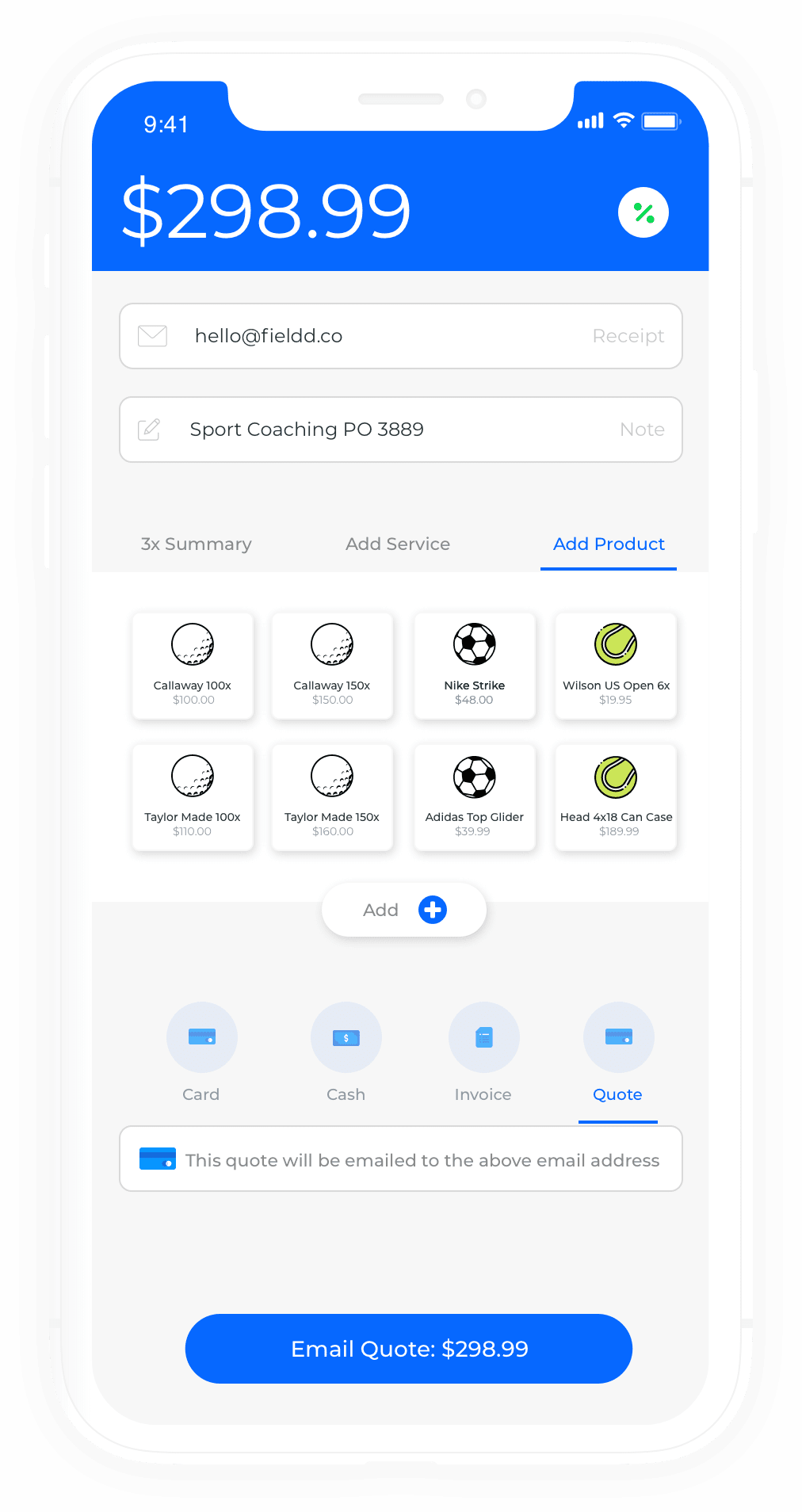 Field Service App
Our fieldd Staff App combines and replaces a number of day-to-day apps that your team requires to perform their roles.

Critical job data is synced in real-time allowing office admin to easily track and support staff resulting in minimal downtime.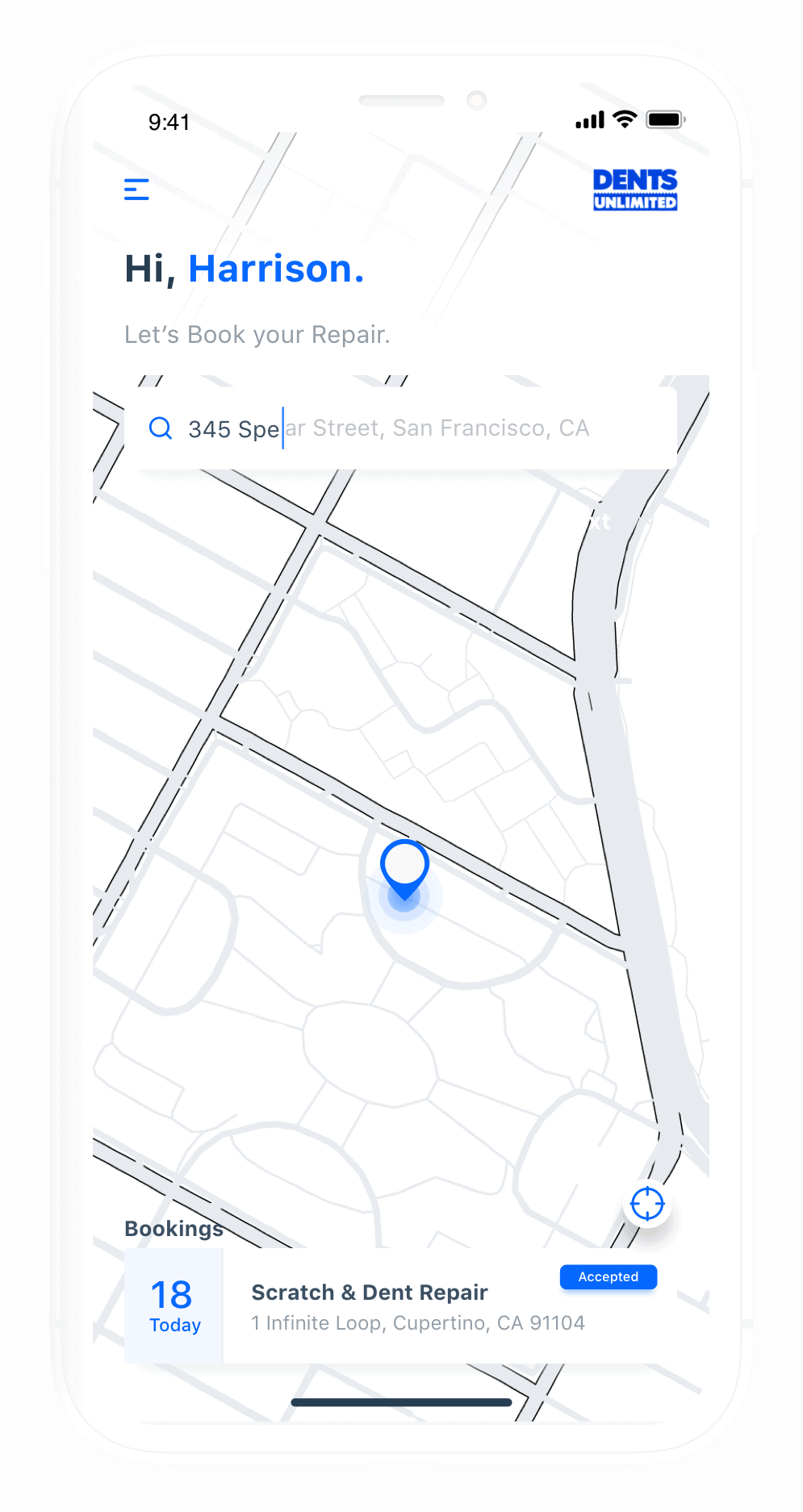 Your Customer App will add brand value and client retention by live syncing new services, pricing, and promotions.

Optimize your marketing budget by using our built-in push notifications and decrease time spent taking payments in the field with with pre-saved payment options in-app.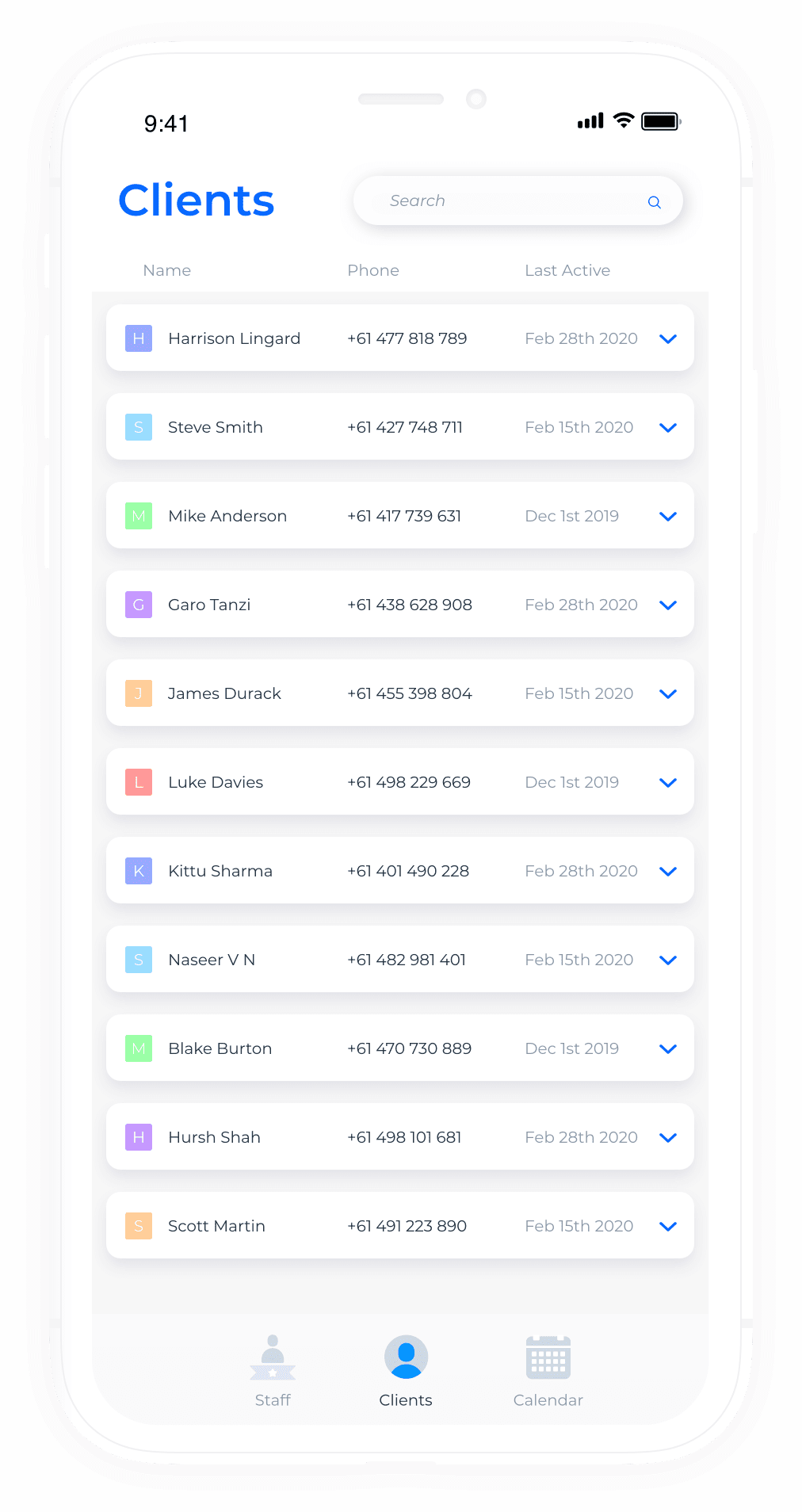 The fieldd CRM app is designed for team leaders and office managers who are in the field away from their desktop and need to be alerted of potential issues before they happen.

This proactive management approach will save you time and money as well as improve overall job efficiency and increase client satisfaction. *Coming Q1 2021*
Just focus on growing your business
fieldd is designed to grow with your company with industry leading "Pay Per Feature" pricing. Get started in 5 minutes and discover an easy to use, fully customizable booking system for companies big and small.
Ideal for all field based industries, we are the solution for any complex schedule and dispatch scenario.
Streamline operations and grow your business with fieldd's enterprise scheduling software.