The best snow removal management software ensures your customers have the best experience possible, and you reduce your admin tasks as much as possible. fieldd has the solution!
Bogged down in too much snow? We got you
Your team offers a mobile snow removal service & you want the best person to be booked for the job.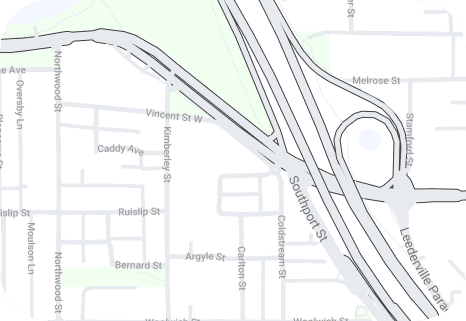 The only mobile snow removal software that manages your entire business...
And allows you to scale.
Level your playing fieldd
Snow removal management software designed with growth in mind.
1 office admin and 4 workers in the field.
10 office admins and 40 workers in the field.
Sound familiar?
Your entire snow removal business, managed and automated with fieldd.
The customer experience is now streamlined from the moment they book, to the moment they receive a branded receipt for your snow removal services.
Snow removal client management has previously lacked an intuitive booking system and mobile apps, until now. Now your customers can self serve themselves and you can offer a wide range of unique construction services with clear pricing and accurate booking availability.
Just focus on growing your snoow removal business
Get started in 5 mins and discover an easy to use, fully customisable snow removal booking software toolkit, for any sized business.
Snow removal Jobs & Payments in one place
Getting paid for the work you do is a priority we understand at fieldd.
Your snow removal jobs are booked in one software system, and now payments are able to be taken as part of one easy workflow. These payments can be taken in our fieldd mobile point of sale that includes cash, card, invoices and gift vouchers.
Sounds perfect, must be expensive?!
Not at all!
Snow removal software built for you
Brand every part of fieldd so your customers and staff think our client management and scheduling software was hand build for your snow removal service business.
SMS messages, emails, push notifications & mobile apps can all be quickly customized from the fieldd CRM without any external help or coding required.
Accept bookings 24/7 via a customizable booking page & app
Choosing fieldd is like hiring a full time scheduling and dispatch team that knows your snow removal business inside and out.
Your staff set their schedules, sync their calendars and adjust their service area, and fieldd uses ai to suggest the perfect availability to your customers.
Many snow removal businesses have unique services, these services are easily added via our drag & drop designer in the fieldd CRM, allowing an unlimited number of variables.
One snow removal management and scheduling software that does it all for your business.
Offer clear pricing and services to your customers
Setup your master pricing list for all your services, products and inventory which syncs to your Mobile Service App. 
On the job your master pricing can be searched in the snow removal job management app at anytime so you can add extras on the job before you invoice or take payment for the job.
Set job checklists, quality assurance photos, and forms, pre and post job to ensure every repair is completed correctly. 
Automated Schedule and Dispatch
Automatically schedule and dispatch workers to jobs with all the information they need to complete the job to the highest standard. 
40% of internal company chat is tracking and finding the status of a worker on a job. Now clients and admin can track the status at anytime, and their location on the way to their job.
Staff, Client and Admin Chat
Send instant push notifications to worker and clients from the CRM. Fieldd's snow removal management software also allows you to message clients professionally by setting up canned responses.
Bill customers in the client management app via cash, credit card, gift voucher or send an invoice. Use promo codes and up-sell customers with additional products and services all from the mobile app point of sale.
Create branded invoices and email them to your customers with a unique link for them to pay online via credit card or via bank transfer.  These invoices can also be sent to your accounting department for processing later.
Promo Codes and Gift Vouchers
Create custom promo codes and gift vouchers for clients to redeem at the time of booking, or in the fieldd mobile point of sale once the job is complete. 
Smart-Geofence Zone Mapping
Make sure your team is on time, save on fuel costs, and maximize their work day. Our smart-geofences ensure the best person for the job is always displayed to your customers.
Make the customer experience memorable by customizing all the email and SMS notifications they receive by branding each with your logos, colors and content. 
Automated Payment Reconciliation
With jobs and payments in one system, you'll save hours of payment reconciliation. Sort outstanding payments with one click and view accurate reports of employee and worker earnings. 
Receive ratings from every customer that books to give you a quick oversight of which worker is performing the best or worst.
Give your customers a unique experience and increase repeat rates with a branded native customer app. This mobile app is available on both iOS & Android with a 2 week delivery time.
The best snow removal management and scheduling software is a click away!