So, you've decided to start your own handyman business? 
Whether you are a skilled handyman who wants to start your own business, or an entrepreneur looking to manage your team of handymen and monetize from the massive billion-dollar home service industry, starting a handyman business is definitely a viable option. 
However, are you really ready to start your business? Like most people who are looking to start a business—especially if this is your first business—, you are probably wondering about which first step you should take, how much money you can expect, what kind of permits and licensing would you need, and more. 
Not to mention, just because you've started your handyman business, doesn't mean you'll automatically attract clients and grow your business without any strategy. 

If you are having any of those confusions above, you've come to the right place. In this guide, we'll walk you through the essential steps to starting a successful handyman business.
Starting a Handyman Business: Step-by-Step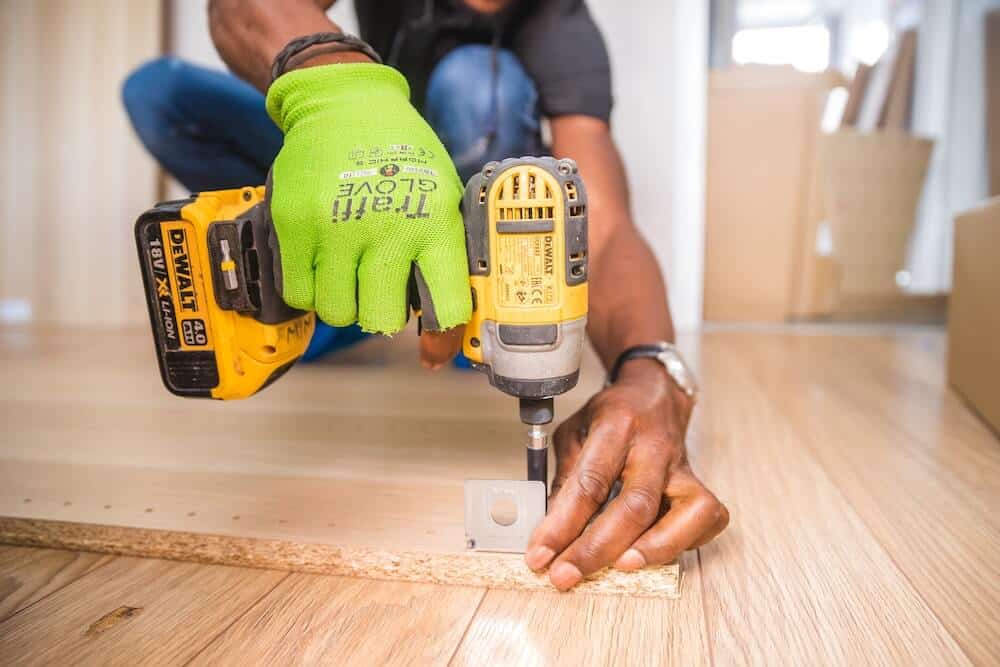 Step 1: Decide on Your Business Model
Decide what kind of handyman services you are going to provide. 
As we know, there are various home repair and home remodelling services that can be included in the umbrella term 'handyman service', from plumbing to lighting installations to total house remodel. 
So, you should first decide on what types of handyman services you are going to offer, and what business model you are going to adopt. 
Here are some common handyman business models you can choose from:
In this business model, you offer all kinds of home services based on the client's requests whether it's electrical, plumbing, total remodel, or even just simple carpentry jobs. 
This is an ideal business model to pursue if you (or your team of handymen) are competent with many skills but no in-depth specialization, and the goal here is to get loyal customers and prevent them from having to call another handyman since you can do everything. 
However, this practice of being a 'jack-of-all-trades' handyman is getting rarer nowadays due to the complexity of contracting regulations, as you might need multiple trade licenses and permits before you can offer these different services. 
In this business model, you are only focusing on one specialization. For example, you can specialize in hardwood installation or even seemingly simple services like mounting TVs or house painting. 
There are several advantages of this business model: first, you'll need fewer tools, and it's much easier to charge with a flat rate (which tends to be more profitable than charging by the hour). Many clients also want to hire only the best handyman for certain jobs, and by specializing in a niche, you can attract this type of client. 
However, if you fail to market your business, you might not get any clients at all, and it can be difficult to stay busy compared to the 'all-in-one' handyman.
3. The Cherry-Picker Handyman
In this model, you accept only the jobs you want to do based upon cost-efficiency, profitability, type of work, and even moods. 
The benefit of this business model is definitely flexibility, and once you get a few repeat customers, they can keep coming. The disadvantage is that it can be less efficient than the previous two models, as you might be required to provide free quotes only to decline the job later, which can hinder your efficiency and profits.
If you don't want to leave your full-time job (yet) with full benefits but you still want to start your own handyman business on the side, then it is still a viable option. You can try to find clients that will allow you to get the repairs done on the weekends or in the evenings during weekdays. 
The main advantage of this model is the minimal risk involved. If the business fails,  you still have your full-time job to fall back to. The disadvantage, however, is that it can be much slower to grow the business simply because you commit less time to work on it. 
The next step and arguably the most important foundation of starting your handyman business is to conduct proper market research, especially to figure out whether there's actually a market for the services you are offering in your area. 
Check whether there are other handyman services in the area and whether the competition will be stiff. On the other hand, if there are not too many handyman services in the area, check whether there are enough demands. 
Make sure to validate whether there's enough demand for your handyman services before committing to your plan. Or else, growing the business can be challenging or you might not get any business at all.
Step 3: Learn The Legal Requirements
Depending on your location, you may or may not need a license or a permit before you can run a handyman business. Figure out the contracting laws in your location/state, and check which services you'd need a license, and which you can perform right away. 
In most cases, you can simply Google your state's contractor's board website and read the details regarding contracting laws in your area. Check for a FAQ section for home services and handyman services and you should be able to find the answer you'll need. 
Step 4: Set a Pricing Strategy
In this step, you should figure out how much to charge with your services, and this is often the most difficult challenge to face when starting a handyman business: one the one hand, we'd like to charge as much as possible to generate maximum profits, but charging too high and we are risking our clients running to a more affordable competitor. 
It's important not to lower your rates to get your customers: you can't please everyone, but instead, you should focus on delivering the most value rather than joining a never-ending price war. 
The national average cost in the US to hire a handyman is $55/hour, so you can use this as a benchmark. You can charge the client by the hour or on a flat-rate, per-project basis. Yet, we'd recommend basing your calculation on how long it will take to finish the job even if you are going to charge a flat rate. 
Let's assume you estimated that you are going to finish a job in 4 hours and you are going to charge $60/hour or $240 in total.
Then:
Don't forget to factor in taxes depending on your local policies. Typically payroll taxes in the uses will cost 18% of the total labor cost. Factoring in the 18% payroll tax, then the total cost now is $ 283.20.

Next, estimate the supply cost. If you aren't sure, you can add around 3 to 6% to the total labor cost. Let's assume it's 6% so the total cost now is $300.19

The last step is to decide on a markup. Most handyman services add around 30% on top of your total costs. This will be your profit. 

Check your local regulations whether you are legally required to charge sales tax on top of your profit. 
Step 5: Market Your Business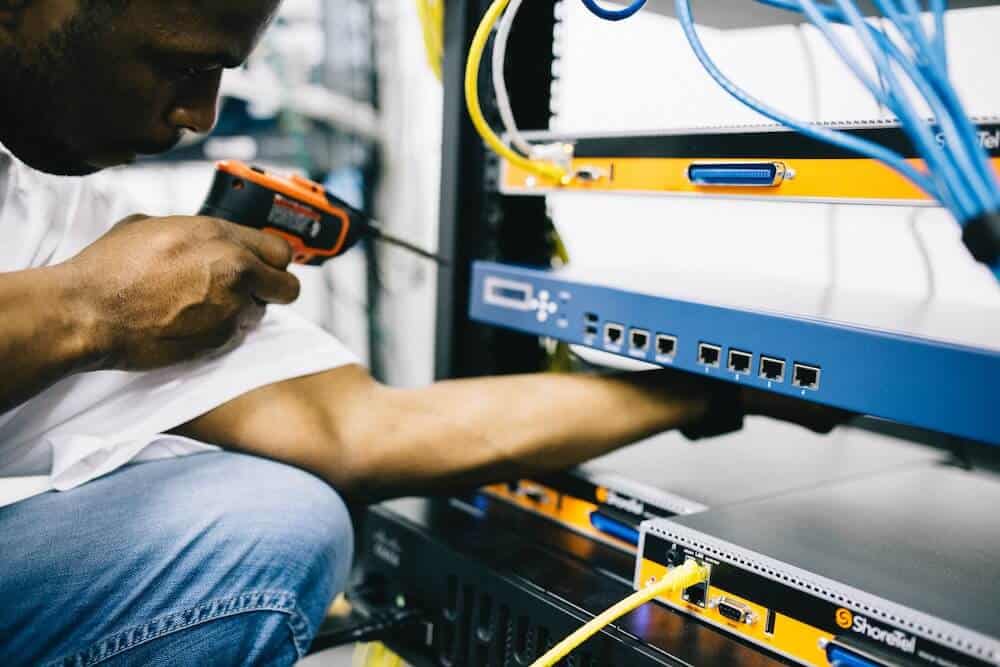 Now that you've had your handyman business up and running; doesn't mean your clients will start flocking automatically. You'll need a marketing strategy so you can promote your business the right way and attract the right kinds of customers.
Above anything else, aim to always deliver customer service excellence. Remember that your handyman business is essentially a service business, and the best way to win your customer's loyalty is to always deliver a great customer experience by consistently providing excellent service: 
Always show up on time and attempt to finish your jobs right on schedule, including and especially when you charge a flat rate. By always showing up on time, you are already better than 80% of other service businesses, and handyman scheduling and management software like fieldd can help your handyman business in implementing smart scheduling to ensure your team members always show up on time for each of your services. 
Also, maintain a presentable appearance at all times: the cleanliness of your handyman uniforms, documents, and vehicles does matter. Be proactive in creating fruitful communication with your clients. Ask them for feedback, and explain the details of a job thoroughly every time. Maintain impeccable communications whether it's sending quotes, sending appointment reminders, invoicing, and so on. 
Here are some effective handyman marketing strategies you can try: 
Build a professional-looking and functional handyman service's website.

List your business in online business directories and relevant online marketplaces

Claim and optimize your Google My Business/Google Maps listing 

Ask existing customers to leave positive reviews for your business on Google Maps and other relevant sites. Social proofs are very important in this digital age.

Network with other contractors and local businesses (i.e. realtors, landscapers). They can help recommend your service to theirs, and you can also promote their services to your clients. 

Cold-calling and going door-to-door to offer your business to commercial buildings still works. While it might seem nerve-wracking at first, it's definitely worth it. 
By using the five simple steps we have shared above, you can start planning your successful handyman business. 
While the handyman industry is competitive, it is also a lucrative industry and you have a high potential of success if you do things right. The most important thing here is to always aim to deliver a great customer experience and excellent service consistently so you can gain loyal customers and grow your customer base through word-of-mouth marketing and establishing social proofs.
Start your Handyman Business Today