With fieldd, you won't miss the details.
Automate and streamline tasks whilst bringing clarity to job scheduling and management. Finally, home inspection software that supports office, and customer interactions.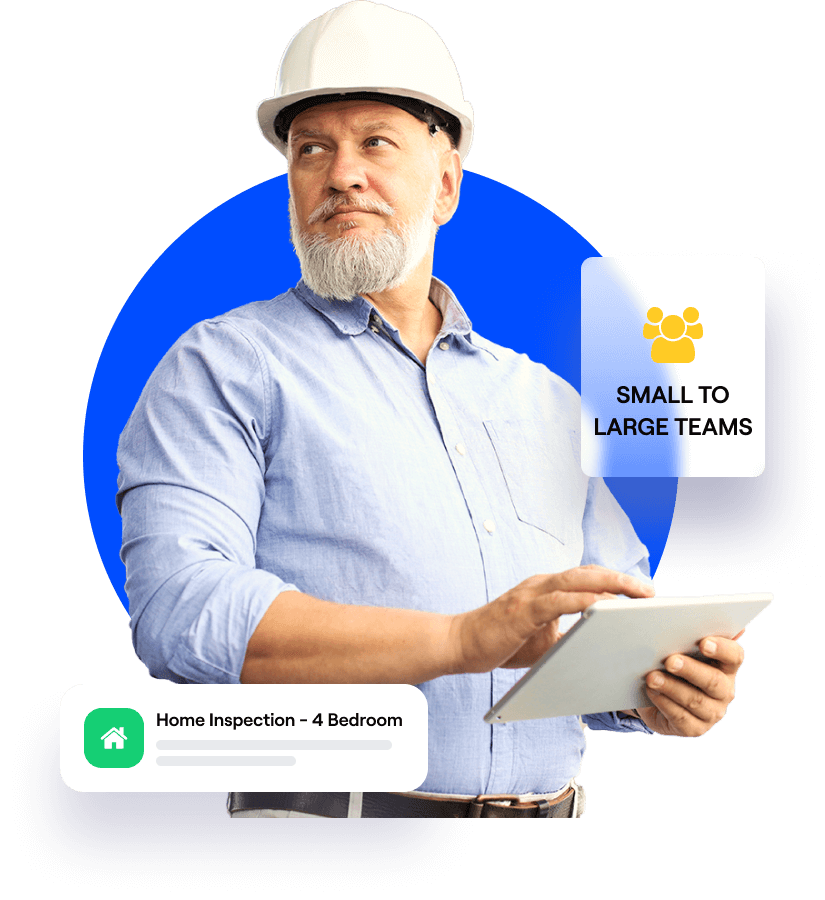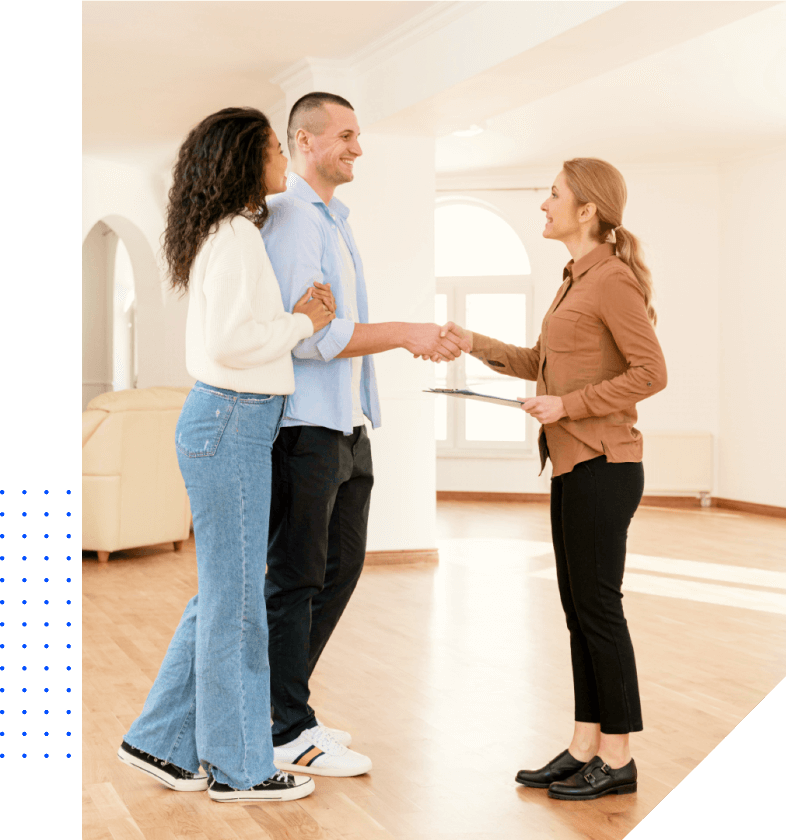 MODERN HOME INSPECTION SOFTWARE
You inspect, we do the rest
Fieldd's all-in-one software for home inspectors has taken professionalism to new heights. Our innovative mobile app gives inspectors all the tools they need in the palm of their hands:
New home Inspections two-way sync to Google Calendar with 100% accuracy
Relevant job details including address, notes, and entry requirements are visible
Inspection checklists and in-app photos help document findings and any needed repairs
In-app messaging makes it quick and easy to update customers and the office
Integrated payment and invoicing options speed up cash-flow
PERFECT FOR HOME INSPECTION SERVICES
Reach your goals faster with
fieldd
Average Yr 1
Revenue Increase
Saved per staff
every month
Improvement in
Operation Efficiency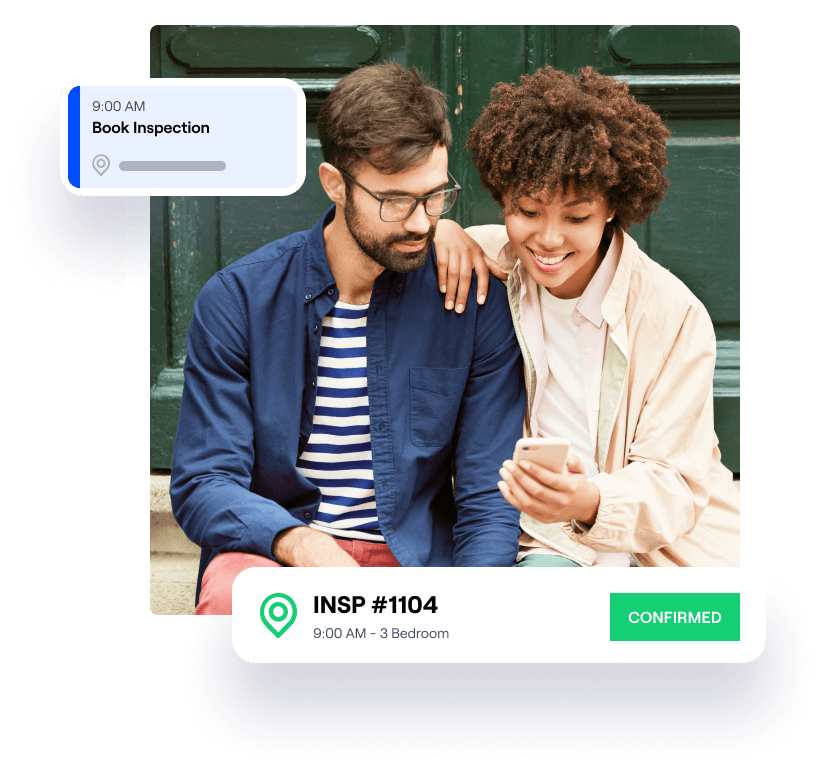 Self-Serve Bookings (Online/App)
Turn missed calls into paying customers with a leading self-serve system that understands your home inspection business.
When customers book a job online, our home inspection software 
automatically
 checks your team's availability
.
In real-time fieldd presents your customer with accurate scheduling options. Then it 
automatically
 dispatches the job to the right inspector as soon as it's scheduled.
Organize your month better by downloading the fieldd Worker App on iOS & Android.
Never miss a job again with instant in-app alerts of new home inspection jobs. Keep your structural technicians in the know with two-way Google Calendar sync.
Snap photos, create home inspection reports and raise invoices in one easy-to-use workflow.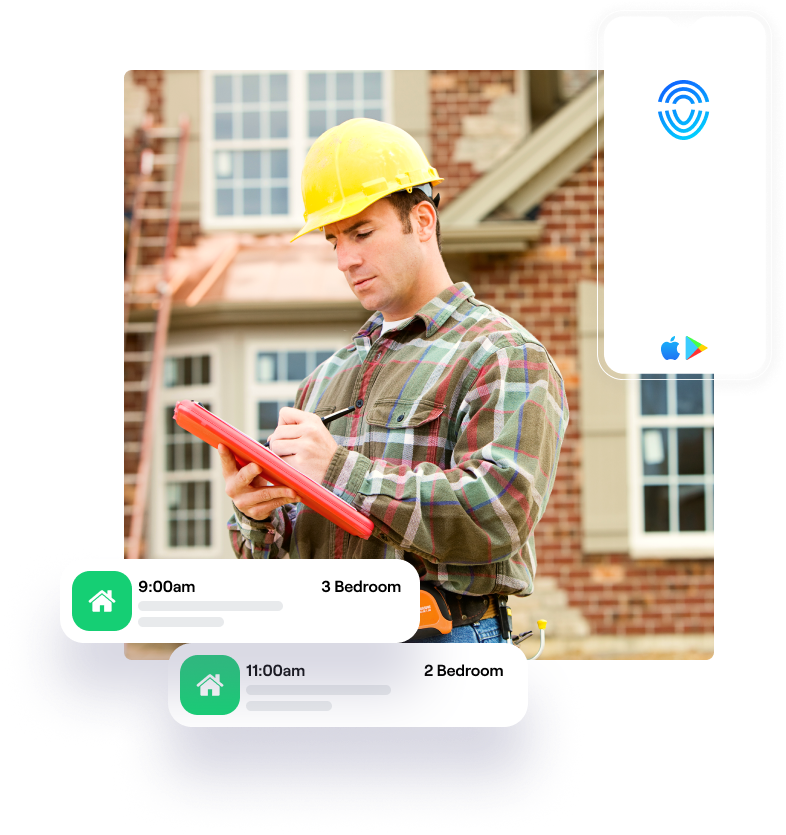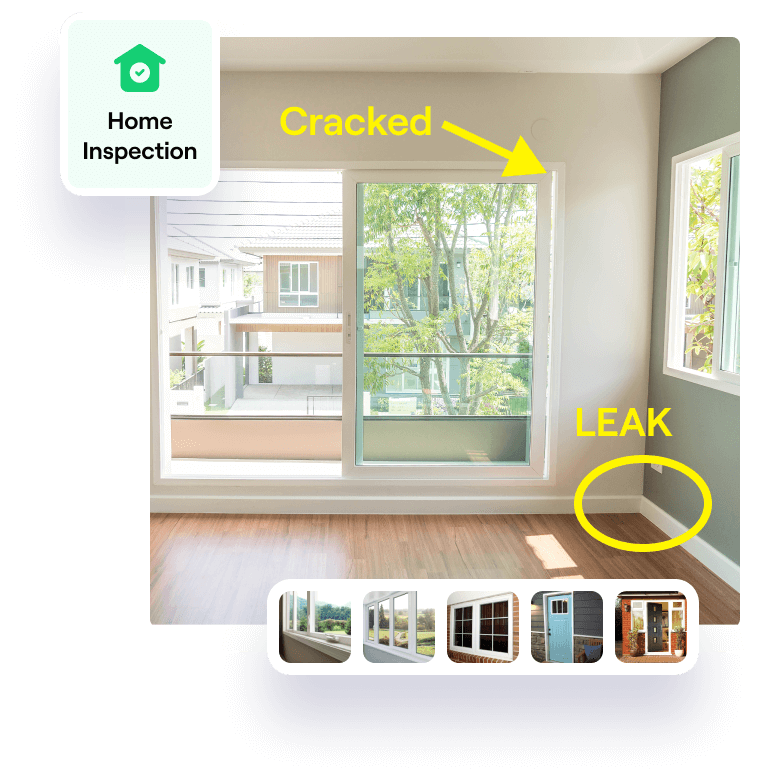 BETTER QUALITY CONTROL & REPORTING
Snap detailed photos of every home inspection in-app. Share them with your customers, and your potential customers with one click.
Add context to home inspection photos with arrows, circles, comments and more.
All photos auto-sync and are stored in an image gallery linked to each job for better organization. Find job photos by searching location, customer, or by structural technician.
EASIER HOME INSPECTION INVOICING
Accept all forms of payment including cash, card, and invoice. This includes pre-payments, SMS invoices, and contactless payments in-app, or in-person.
Store customer cards on file, or charge cards as you complete home inspections. With fieldd, your customers will be able to pay via their preferred payment method.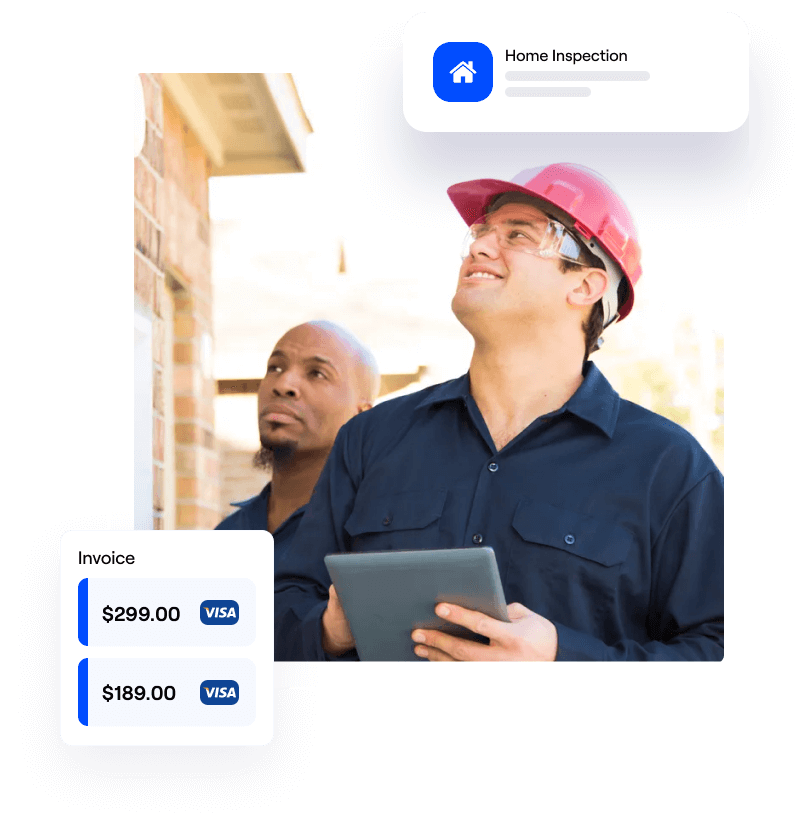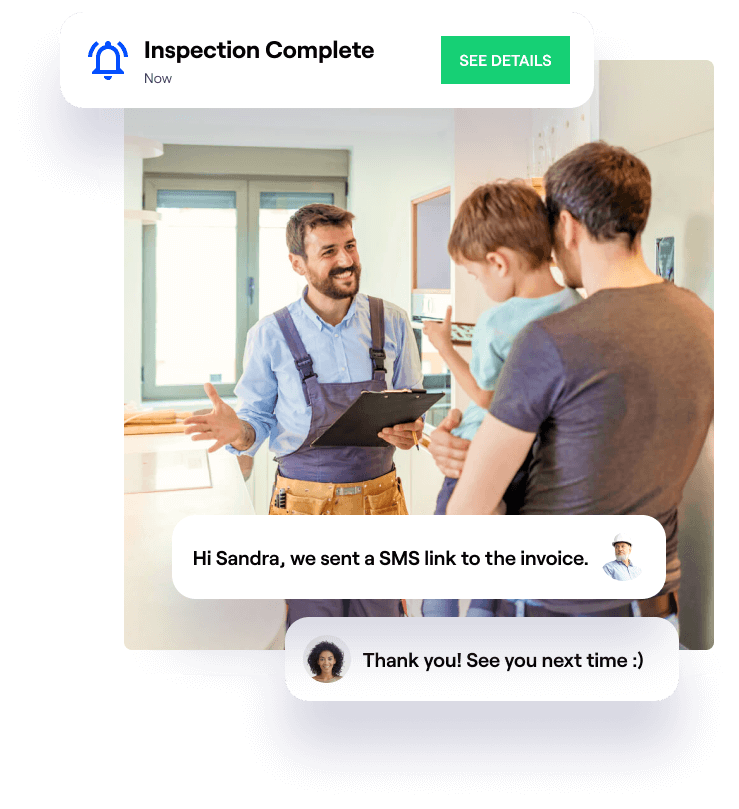 QUICKER CUSTOMER COMMUNICATION
Delight customers effortlessly
Automatically update customers with relevant messages and cool features such as live GPS arrival tracking.
Customer portal available in a branded mobile iOS & Android App

Branded emails, apps, and SMS messages build trust with your home inspection clients
360° Live dashboard to track inspector performance, and deliver the best customer experience
FASTER HOME INSPECTION JOB DISPATCH
Dispatch jobs to the right technicians
The first step to managing and growing a home inspection business is mapping out your service area. Where do your customers live & work? Which locations and geographies do you serve?
Draw custom service areas in fieldd to ensure all jobs dispatch to the right workers in the right areas. This will reduce travel time, and increase how many inspections you complete each day.
At fieldd, we understand there's no 'one-size-fits-all' way to define service areas. Our home inspection software is flexible so no matter where you work, your team stays organized.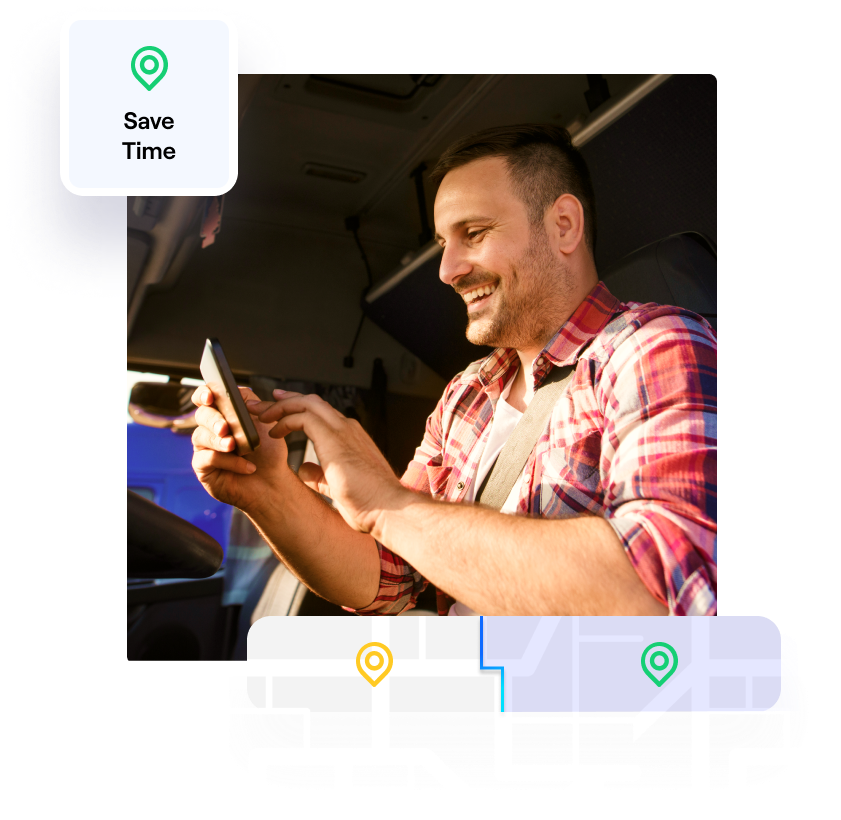 MOBILE APPS FOR HOME INSPECTION SERVICES
Powerful features your home inspection clients can rely on
Show your clients, and your staff what you're capable of with Home Inspection Software that takes your business to the next level. Click the demo links below to explore other service companies to experience the full power of fieldd.
Desktop, Tablet & Mobile Demo
FLEXIBLE HOME INSPECTION MANAGEMENT
Our all-in-one software has all the tools you need to run a highly profitable home inspection company. One-click integrations are available to hundreds of other software solutions.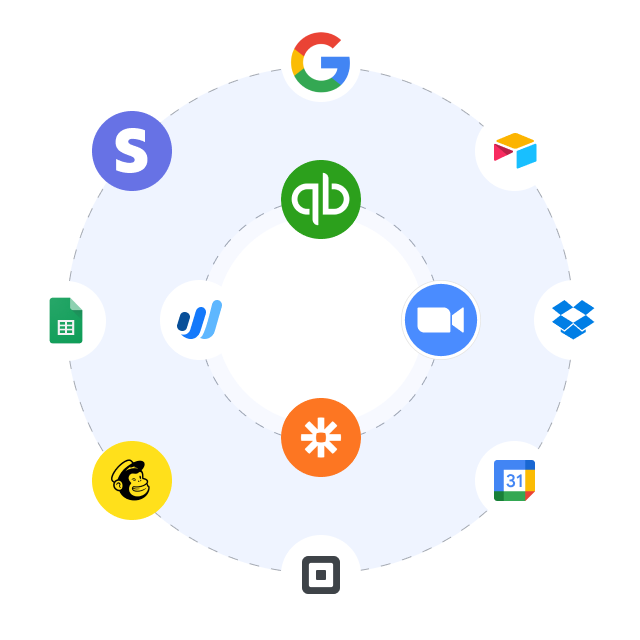 With the help of fieldd we've gone from having 70 appointments a month to more than 500 a month in less than a year, the customer app is very interactive and easy to use.

We tried lots of scheduling software before we found fieldd. Our staff struggled to arrive on time, and the booking windows other software offered, were inconvenient to our customers. Fieldd launched us to the next level.

Fieldd by far has the best platform and customer service of any software I've used. Fieldd is extremely helpful in staying organized our on-demand snow removal business.

Fieldd has totally transformed our business from a 'mom and pop' operation into the most popular mobile detailer in TN. Fieldd makes booking online so easy for our customers that we literally don't have to answer the phone anymore.

COMMON HOME INSPECTION SOFTWARE QUESTIONS
Frequently Asked Questions
Make hay while the sun shines.
Get organized. Be more productive. Build strong lasting relationships with your customers. It's never been easier for home inspection companies.