The Gig Economy is a new tech fuelled ecosystem that has taught us many things, forever changing consumer expectations. Along its impressive rise, fall, and comeback, it has accompanied itself with software solutions to level the playing field against some of the industry greats.
How did the Gig Economy Start?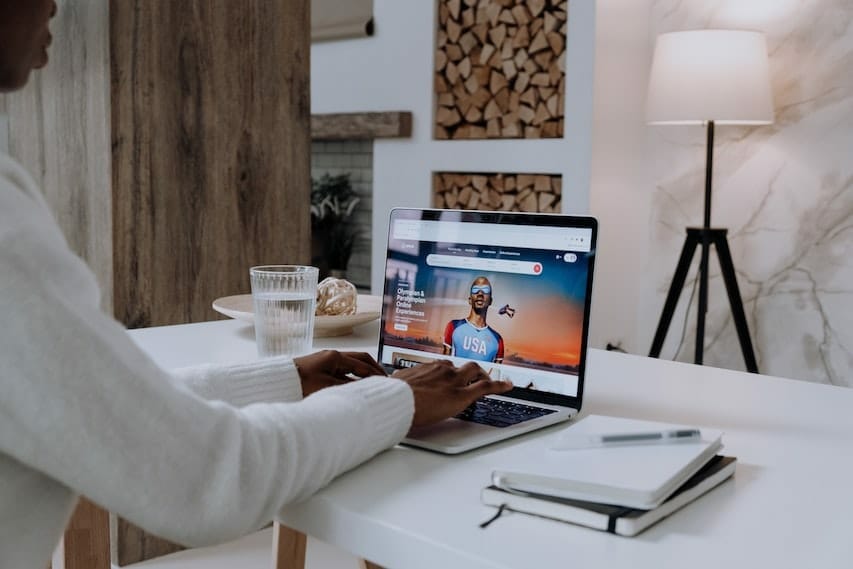 Over the past several decades, job creation, most notably in "The West", has shifted away from menial labor factory work to more specialized fields. This shift is due to a combination of socio-economic factors including the stigmatizations of certain career paths and the low cost of labor available abroad. As a result, businesses like ridesharing companies and those with similar models have found ways to utilize this influx of variously skilled workers. However, the trade-off in employment quality has seriously suffered as people became more replaceable in these on-demand/gig roles.
Initially, these app-powered jobs were positioned as a way for people to make additional income on the side. Something to do on your time off after your main working day was over. However, the Gig Economy has quickly become the main source of income for many people around the world. Because of the nature of this type of employment, they generally do not come with the same level of worker benefits and safety regulations making individuals work harder, for less.
The technology powering the Gig Economy all have the same general concept. They seek the decentralization of an industry in order to streamline customer service. This innovation has undeniably improved the lives of consumers. Whether you need a ride to the airport, some late-night takeout, or help painting at home, there is an app for that. Unsurprisingly, with a click of a button, there is now someone ready, willing, and able to accommodate your needs any time of the day or night.
However, like many things that use the internet, the different levels of anonymity can result in many unforeseen consequences. Reports of minors ordering alcohol for delivery, to sexual harassment and assault from ride share and delivery drivers. Authorities rarely discipline gig worker misconduct as it is seldom reported. These events have led to backlash against the app owners and government officials for better oversight, leaving the public perception of the Gig Economy damaged.
Competition for Solutions
Fortunately or unfortunately for some, apps like Uber, Lyft, Grubhub and Taskrabbit have become ubiquitous in society. Many of us can't imagine a life without these modern conveniences, and people have developed ways to make a living using them. Despite the disruption in certain industries, competition continues to fuel improvements to the various markets being served by these apps. The technology driving these apps has only become more accessible to small/medium businesses as well as larger enterprises looking to modernize their service offerings. This shift to both on-demand as well as an instant booking solution has increased, along with what consumers are willing to pay for convenience.
No one is trying to reinvent the wheel. Traditional companies are simply seeing the incredible success of these business models and are making improvements to keep up with new consumer expectations. These improvements begin with software integrations to help streamline their business, to new avenues of serving their clientele at a faster pace such as a same-day service or delivery offering. 
Turnkey solutions such as field service management software are helping businesses transition into this app-centered landscape inspired by the Gig Economy. This technology is helping stagnate companies by giving them new business models,  and new revenue streams in a path towards growth and internal optimization.
Uber's Influence on the Gig Economy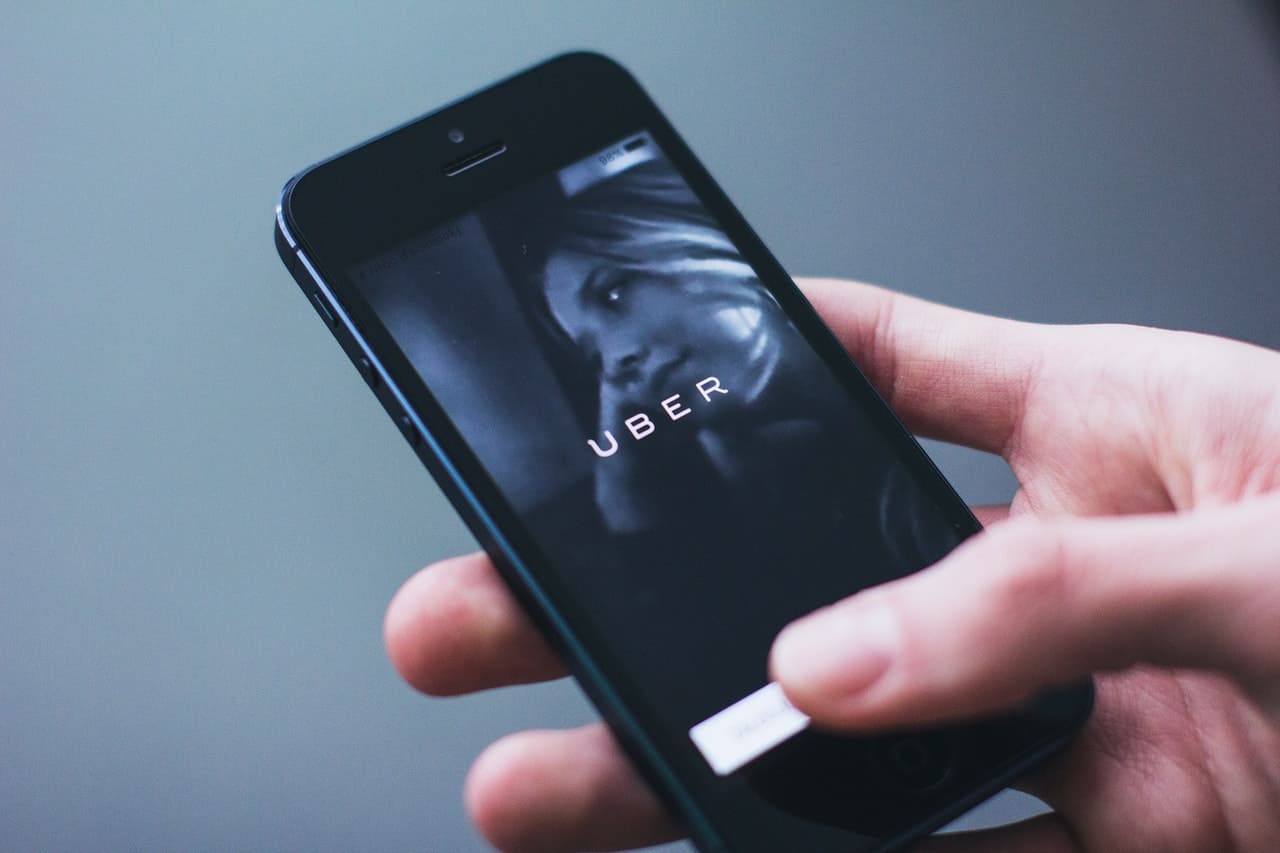 AirBnb popularized the concept of an "instant",  "sharing" business model, but Uber put this concept on the map. A wild new idea that anyone could be a taxi driver was very enticing, as it seemed like an easy way to make a few extra bucks. Despite questionable profitability in the early days, they were a success and continue to be one. However, as the Gig Economy sprouted to life, this success did not come without serious growing pains. Between lawsuits, injunctions, protests and the Taxi Industry lobbying against them, Uber had a few major obstacles to overcome.
When Uber first launched across North America, taxi companies virtually had no competition and were capitalizing on unnoticed monopolies. Understandably when Uber started making waves, the industry united together to squash this threat to their livelihood but against all odds, Uber redefined the global taxi industry.
In a nutshell that should surprise no one, Uber simply offered a better customer experience. The experience they offered was loved by both their customers and drivers. However, to be successful and blitzscale globally, Uber had to uphold their impressive customer experience which was only possible via their own bespoke software solution.

Successfully executing their model city by city, people began to describe a city without Uber, as a city "stuck in the Stone Age". As a result, the free market decided the fate of Uber and cities without Uber started petitioning their local governments to allow Uber to operate. By word of mouth alone, Uber gained a significant level of consumer influence. This influence gave Uber the clout to then launch large scale marketing campaigns encouraging people across the U.S. and other countries to demand ridesharing in their city. With this move, Uber single-handedly changed the way people got from one place to another, without changing the basic concept of a taxi ride.
Consequences to the Taxi Industry
With the rise of ride sharing apps, a drop in fares and taxi permits prices has affected traditional taxi companies. Prior to Uber, a limited number of taxi permits were issued per city and they were sold at a premium price. Since the launch of Uber where Uber drivers didn't require the same permits, the value of a taxi permit has plummeted. The value of these permits plummeting would be comparable to buying a house, then the real estate bubble bursting, leaving taxi drivers with lower fares and permit values.
In the eye of the consumer, all they saw were cheaper fares and better service availability. However, in the background, it became harder to stay profitable as a taxi driver and in a lot of cases, taxi drivers were forced to drive for Uber and Lyft. For drivers, this meant working longer hours at a lower rate which began to affect the service quality for riders.
The New Gig Economy Landscape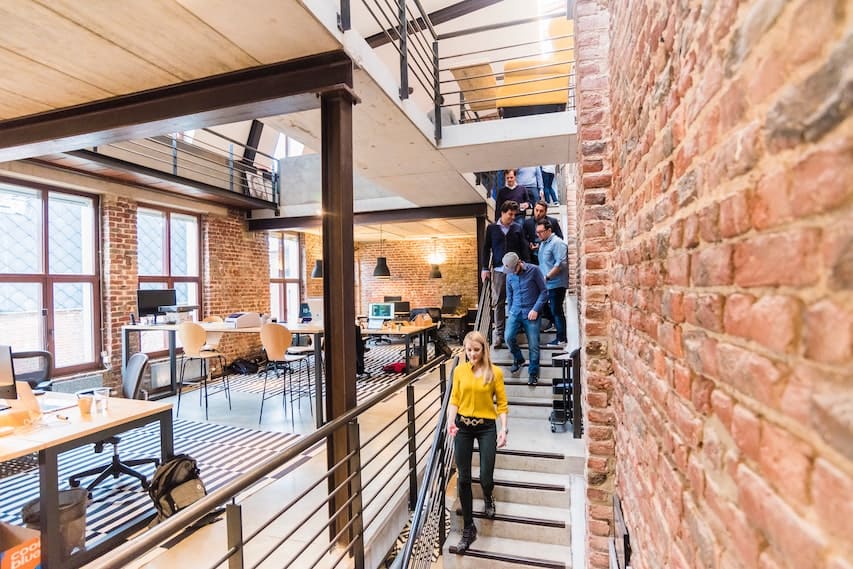 These types of on-demand service models circumvent traditional business practices by offering the same service in a more convenient manner. However, because very few companies have the resources to develop software with an enhanced customer experience and a high level of automation, they will eventually plateau.
This is a result of the Uber's and Amazon's of the world creating a different kind of monopoly, a technological one. Customers have become spoiled by convenience and any business not providing this new level of service are dismissed until they find one who can deliver this "instant" service. People are now expecting same-day, instant services for everything.
Since Uber and Amazon's software isn't available to the public, the majority of businesses are unable to offer live tracking and an immediate service offering, creating an unfair playing field. Those businesses without software are not inherently bad, they're just lacking the technology to grow their business and compete with this new convenience fuelled landscape. However, those that do make a large investment into technology, are paid dividends almost immediately where they are met with industry popularity and an edge over their competitors.
Outside of the greats of Uber and Amazon that pioneered the Gig Economy with their bespoke software, various software solutions have been adopted by companies trying to enhance their offering. Because many on-demand services use independent contractors, adherence to service standards are limited at best since speed and convenience is the name of the game. This is why the majority of service businesses still operate by traditional means because you seemingly cannot automate quality assurance measures. Therefore, the majority of software solutions will always be at a disadvantage until their basic in-app rating systems are developed further.
Industries such as cleaning, HVAC, and mechanics, provide a necessary service but in an old fashioned manner. With these traditional service models starting to adopt new software, often old fashioned service outweighs the advantages of software. Fortunately, this technological gap is quickly shrinking due to advancements in artificial intelligence, the ease of software development, and a raft of startups targeting this software vertical. Therefore, these quality issues are rapidly being addressed and solutions are arising to turn businesses of all categories into "The Next Uber".
In order for a business in any industry to grow, they first must discover that need for growth. However, many older businesses such as plumbing and towing are struggle to adapt to new business practices. Anyone more open to the idea of moving away from whiteboards, Excel and pen and paper, tend to dabble with basic productivity software and calendar apps. Efficiency is slightly improved, but the ability to increase profitability enough to allowing these businesses to scale, is near impossible.
To improve company efficiency, there are limitations to what one piece of software can do. This is why many businesses select multiple pieces of software in an attempt to streamline scheduling, dispatch and perform their administrative tasks. But does adopting multiple pieces of software make a business more efficient? Unfortunately, separate systems rarely communicate with each other and in the end, businesses end up double handle tasks across multiple systems.
To move a business into this modern app-based space, a customizable all in one solution would be required. Otherwise, using multiple software solutions often results in a business being the same or less efficient.
Leveling the Playing Field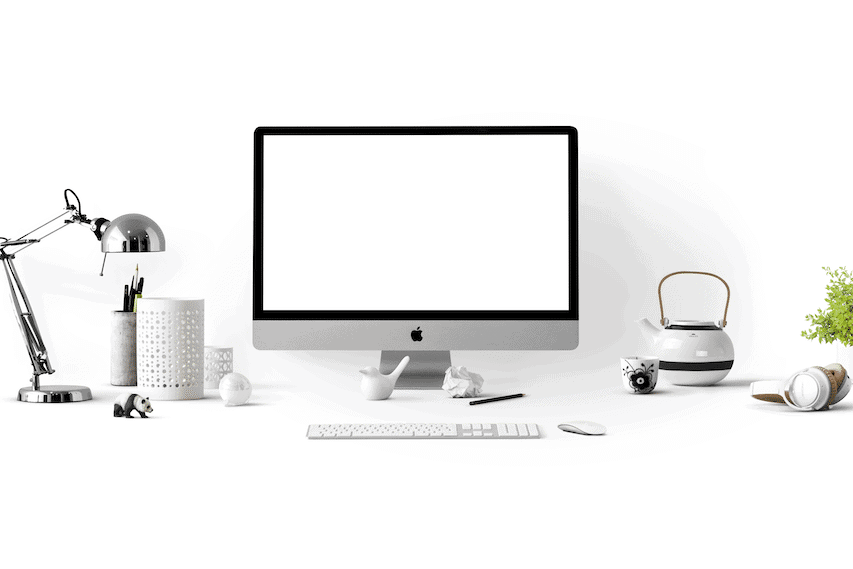 Companies providing on-demand services are on the rise but those companies looking to take advantage of the market are having difficulty scaling their operations. Without the right software, endless emails and phone calls are needed to coordinate and complete a simple job. To operate at a high volume, they require advanced scheduling and staff dispatch software.
Many businesses are still using spreadsheets or a basic online appointment system to manage staff and the services they offer. However, in order to operate like Uber, you will need more than an online calendar. Advancements in AI can now sync worker availability in real-time to determine the best times and locations for staff to work in. With these advancements, businesses can increase service capacity to perform more jobs without sacrificing quality.
Selecting the Best Software Solution
Lessons from Uber indicate that a successfully scaled service business should function with 550 staff in the field to one admin staff. For most service companies using a software solution, they operate with 3 staff in the field to one admin staff in the office which is clearly far behind Uber's operation. Without staff and customers being able to operate autonomously, productivity decreases, and per job administration increases.
Staff based in the field require multiple data points to complete their jobs. Eliminating late arrivals and reducing fuel consumption is a result of utilizing software with features such as smart-geofences that determines the best service areas for each staff member.  Complete every job to the highest standard with built in quality control checklists, forms and photos to reduce call-backs and dissatisfied customers. As history has shown for the Gig Economy, maintaining high service standards is essential.  Therefore, selecting software with a combination of automation and quality assurance will deliver the best customer experience, and set a field service company up for success.
Field service management software needs to be designed and built to grow with a business whether they have 1 client or 100,000 clients, 1 staff or 10,000 staff.
Software for the New Economy
How does this style of software work when used by service companies? 
Customers can now schedule services online and in-app 24/7.
The correct staff member in area receives the job.
Auto alerts are sent in-app, via email and SMS.
Customers and Admin can track job progress, and staff locations in real-time.
Customers can pay online or on-site via a Mobile Point of Sale.
Branded receipts are sent automatically.
Jobs and payments are reconciled automatically.
Payroll is pre-calculated automatically.
All job data is tracked including time spent on the job & staff performance.
Quality control metrics are handled within the CRM alerting admin of any potential issues.
Disrupting Other Industries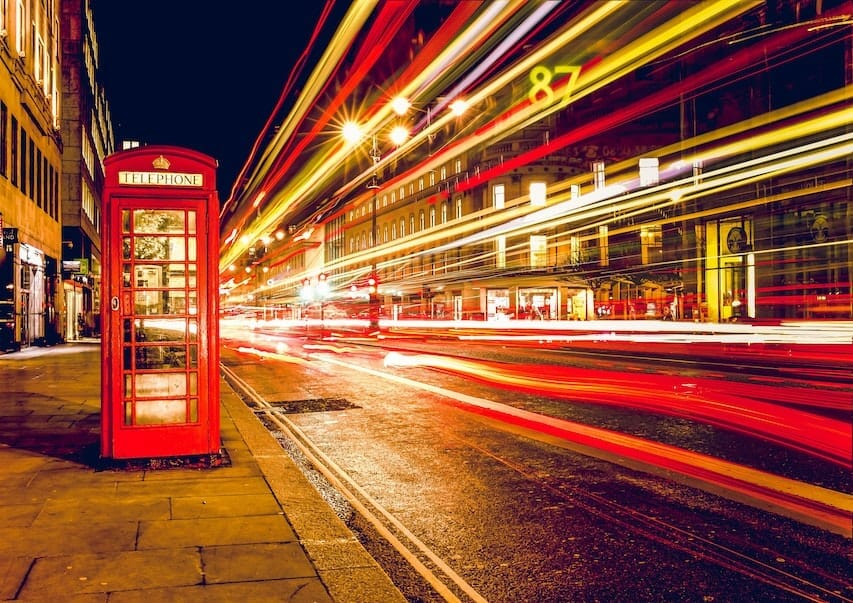 Since Uber's domination of the Taxi Industry, the doors are now wide open for other industries to be disrupted.  However, businesses of all sizes are urgently seeking turnkey white label software solutions to take on these industries. But creating this kind of job management software takes years of time, and millions of dollars to complete.  The need for a solution is increasing by the day as companies like Uber and Amazon continue to raise the bar in customer experience.
If Uber's software isn't available to the public, what are businesses doing to fill this void?
The Software Solution for Service Companies
Built on Uber's principals, with fieldd you can optimize the entire scheduling and dispatch process, customize the platform to your industry and easily transition into an on-demand, or a high volume time based booking business. Whether you are a small or enterprise-sized company, fieldd provides a turnkey white label solution for your business to be the next industry leader.
Powered by AI, fieldd's solution can be live in a number of days instead of months, and is fully customizable to any unique service offering and company branding.
Get Started today: fieldd.me/start
Uber drivers block traffic in Manhattan, protesting low pay and poor working conditions – CNBC – Sep. 17, 2019
Read Article


California court to rule on gig worker classification – Marketplace – Aug. 5, 2020
Missing wages, grueling shifts, and bottles of urine. "The disturbing accounts of Amazon delivery drivers may reveal the true human cost of 'free' shipping." – Business Insider – Sep. 11, 2018
Read Article


I Delivered Packages for Amazon and It Was a Nightmare – The Atlantic – June 25, 2018
Read Article


Amazon's need for speed creating safety risks delivery drivers say – CBC – Jan. 30, 2020
Read Article


Easing the COVID-19 burden. "How mobile tech could be the answer for the retail and logistics industry." – IT Pro Portal – Aug. 6, 2020
Read Article


The looming limits of on-demand delivery – Retail Dive – Apr. 11, 2016
Read Article


On-demand food delivery apps are letting minors order alcohol, regulators say – The Verge – May 8, 2020
Read Article


On-demand Delivery From Walgreens Through The DoorDash App. Website – NASDAQ – Jul. 17, 2020
Read Article


The booking platform that streamlines and automates your scheduling and dispatch – fieldd.co – Oct. 03 -2020
Visit Site Linkedin