Find, Convert & Keep Customers
Welcome to the ultimate service management automation software.
Join
200k
Users
who love fieldd
Services around the world chose fieldd for stressless operations, an extraordinary customer experience, and impressive business growth.
"If you want to scale your business, there aren't any other solutions that even compete with fieldd."
Michael Freeman • WYR Detail
Mobile Auto Detailing
"Fieldd has helped the way we interact with our customers, they love the software."
Joel Gonzalez • Cubano Tires
Mobile Tire Shop
"Fieldd is the most comprehensive for both our in-shop & maintenance details."
Gustavo Ocana • DBG Detailing
Auto Detailing
"Fieldd has dramatically improved the way my business operates."
Euwayne Bennett • SMA
Mobile Auto Repair
"Fieldd changed my life."
Carl Dupper • TidyTask
Cleaning & Laundry Service
"Fieldd has helped us increase our average ticket value with an app that's well-developed."
Lan Musgrave • Paragon Details
Auto Detailing
"I use fieldd for everything."
Jason McDaniel • Ride Ready
Mobile Auto Detailing
"Fieldd makes it very very simple and easy. One system ya'll, one."
Justin Fells • MyTech2Home
Home Automation Service
"Fieldd has the best user experience, and is the most customer friendly."
Austin Spedden • Purified Detailing
Mobile Auto Detailing
One platform, all the
tools
to succeed
Say hello to the ultimate, all-on-one business software that understands the needs of even the most complex service businesses.
Automate Your
Business Workflow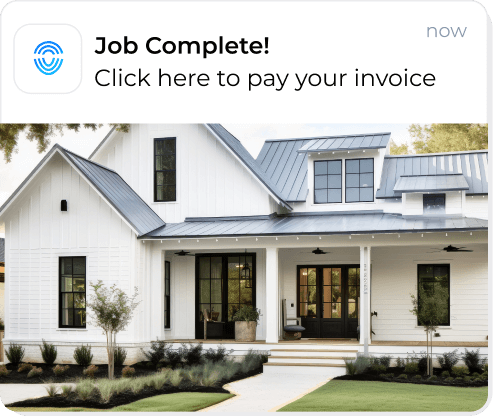 With fieldd it's
possible
No matter your business journey, fieldd has the solution at your fingertips. Fieldd's AI powered software allows for virtually endless customization and personalization options, right out-of-the-box.
We'll
help
you get started
Pre-Customized Industry Templates
Unlock industry-leading pricing, services, and automations the moment you log in.
Your Success Story is one click away
Find, convert and retain your customers and workers – all in one place!