Fieldd is the service scheduling software that lets you schedule jobs from local customers, dispatch
technicians, and get paid on time.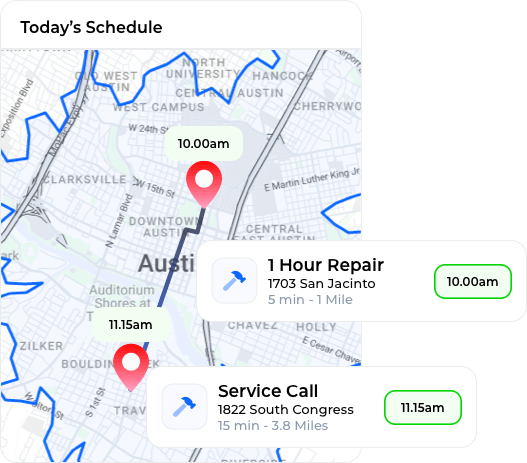 What is service scheduling software?
Service scheduling software streamlines both front and back-end operations for service companies. 
How does service scheduling software work?
Service scheduling software works by automating replicable processes. Tasks such as automating customer bookings, worker dispatch, payments, and communications are all managed for you. 
Benefits of service scheduling software?
Reducing manual work, optimizing daily schedules, and delighting customers. 
Not only is it easy to use, but the customizable features it provides are extremely powerful.
Fieldd is my wishlist of applications and features that come to life in one software!
-Jack K.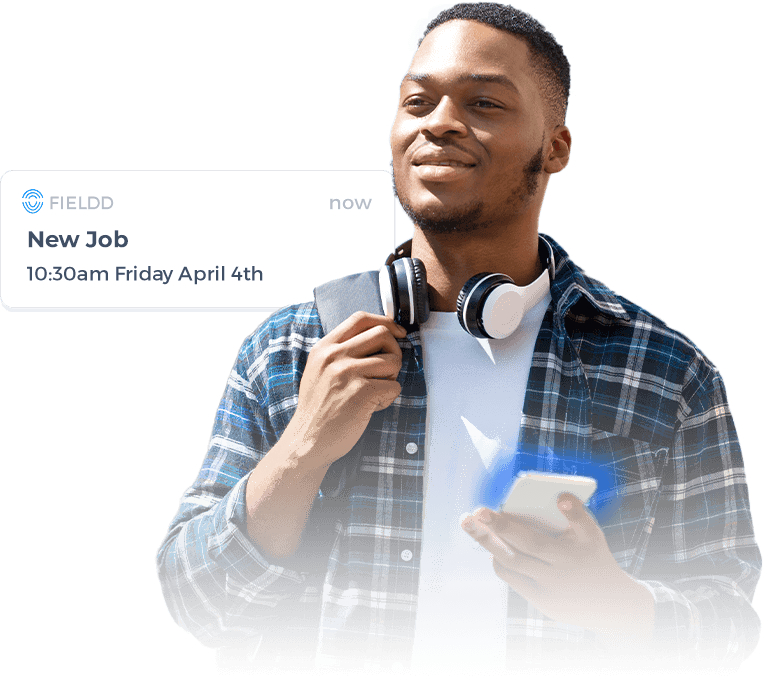 Distribute appointments across your field force in seconds
The fieldd Worker App is the only app your workers need. Jobs are live-synced to your workers' calendars, meaning you don't have to. It not only guarantees they're on time, but it also tracks where they are, and automatically updates your clients. Fieldd combines your calendar, payments, and messaging into one service scheduling software solution.
Communicate seamlessly with customers
Notably, fieldd works 24/7 to auto-update your customers. Emails, SMS and push notifications are sent so you don't have to. Fieldd's automation allows you to spend more time on what matters most. Reducing phone calls by 80%. Whilst increasing your bookings by 150%.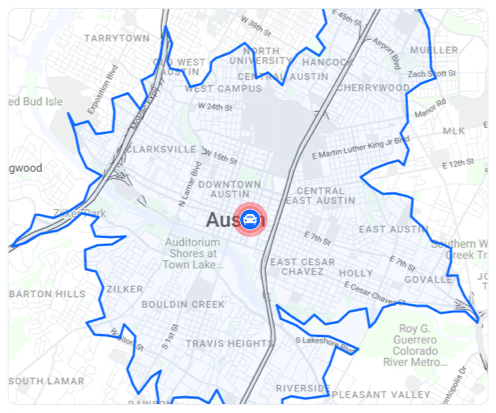 Dispatch service agents based on availability and proximity
If you're in California, and a customer enters an address in New York, you have a problem. Before checking your calendar for availability, fieldd verifies if the customer is in your service area.
Build accurate service areas using insights from one-way streets, highways, and traffic lights. Our advanced service areas stop workers from servicing areas too large or too small. This is a common issue with zip code service areas which results in longer drive times.
Franchises can delegate local or national territories with ease within the fieldd CRM.
Monitor job performance and customer satisfaction
Allow fieldd to be your eyes and ears for all jobs without stepping on-site. Fieldd live syncs your job's status, allowing you to monitor progress and alert you of potential issues.  Live tracking gives you better management, more accessible client feedback, and better control.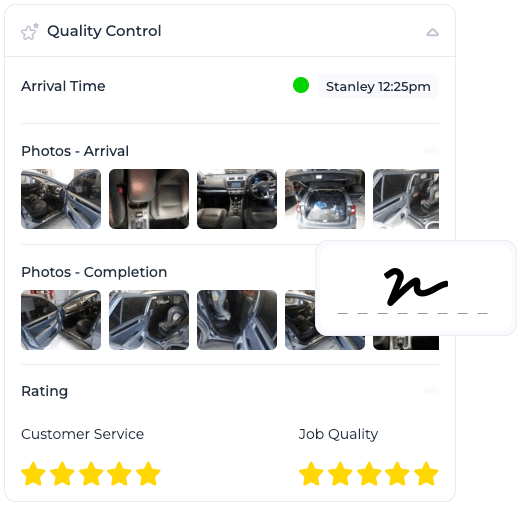 Service Scheduling Software FAQs
How efficient is service scheduling software for HVAC companies?
In short, very! Service scheduling is a necessity for HVAC Companies; 94% of clients are looking to book online. Giving your clients accurate appointment times, which they can select, reduces phone calls and maximizes booking capacity. HVAC companies using fieldd know that their workers are on task, on time, and on-brand—every time.
How is Fieldd different from other FSM solutions?
Other FSM solutions allow you to manage your current processes; however, they rely heavily on integration and manual work performed by your admin team. Fieldd automates your repeatable processes modernizing your service company.