On-Demand Microtransit App
What is Microtransit? Mictrotransit is a convenient, more efficient way to access public transportation. Also ordered via a ride-hailing app, Microtransit is a viral traffic-reducing alternative to buses and Uber. fieldd's On-Demand Microtransit Software is best-in-class for user experience, customization, and automation.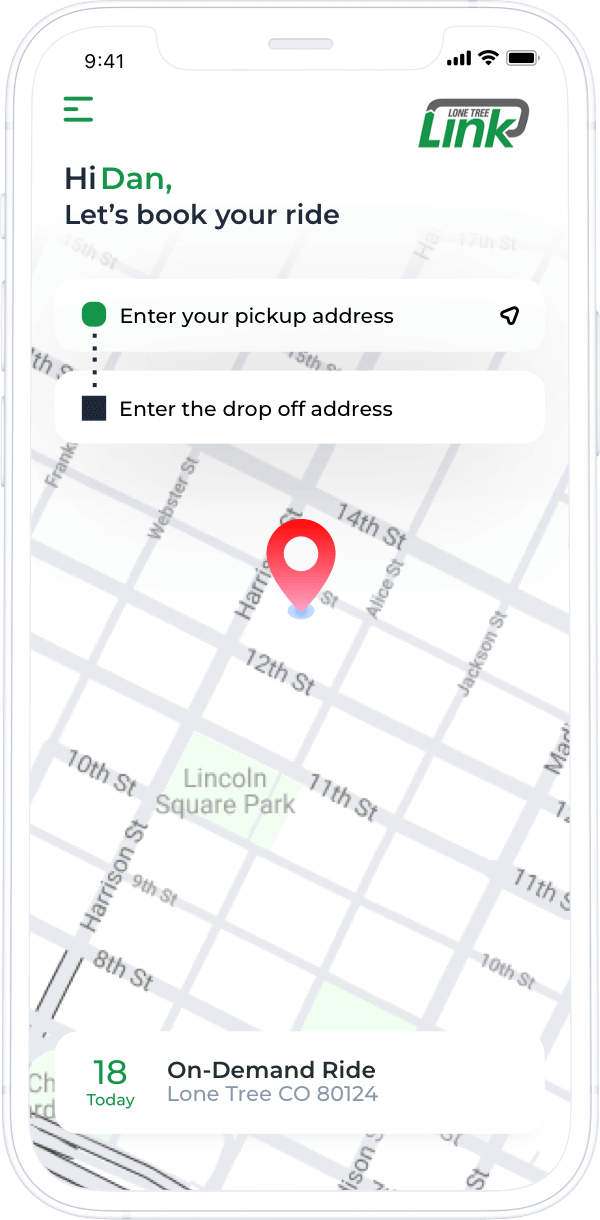 MICROTRANSIT DISPATCH SOFTWARE
Riders enter their address in-app and request a ride to their desired location. Like regular public transportation, other riders might join a Microtransit ride.
Buses, vans, or cars use the driver the app to pick up and drop off riders. Microtransit drivers receive alerts of nearby rides. These riders are at the rider's location instead of fixed route locations.
Analyze data within the admin dashboard to improve your microtransit experience. All rider and driver data syncs in real-time. Microtransit providers can live track each route, trip duration, and live rider feedback.
Lone Tree, Colorado, USA
In 2014 the Lone Tree Link launched. The Lone Tree Link provided transportation between major stations and employers.
In 2016 America's Smart Cities Collaborative selected Lone Tree to join 15 other cities. These cities began working together to develop innovative microtransit transportation programs.
In 2017 Uber provided a rideshare app for "Link on Demand" and WPM North provided buses for the transportation service.
In 2018 Via Transportation provided the new microtransit system including a rideshare app and dispatch dashboard. Via Transportation also worked with WPM who provided an ADA paratransit service.
In 2022 fieldd began solving the critical issues Lone Tree has discovered over 8 years of delivering their microtransit program.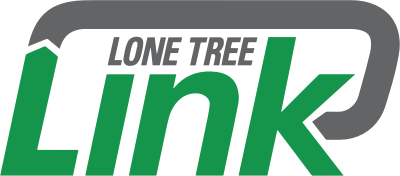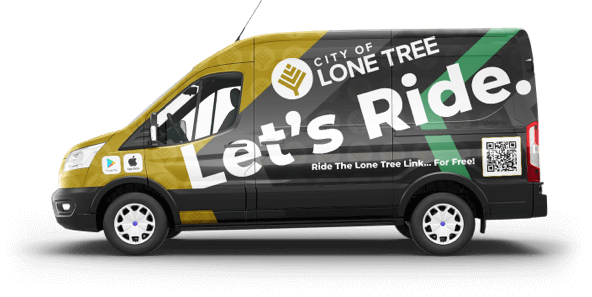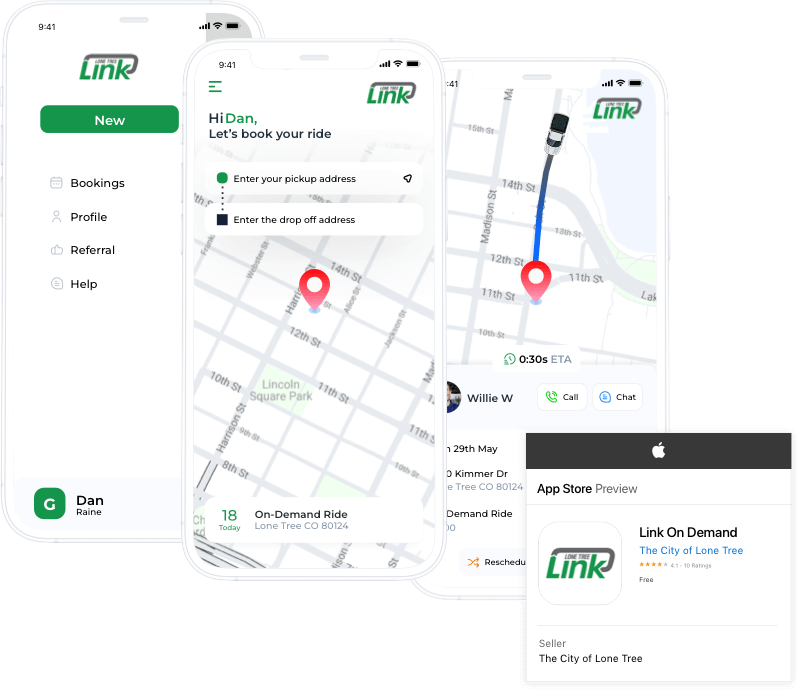 Fieldd enhances your brand further with white label mobile apps within your App Store accounts, branded solely to your transportation program.
Whitelabel mobile apps are available for both riders and drivers on iOS & Android devices. Once your whitelabel apps are live, fieldd maintains these apps as an administrator in your app store accounts. 
These polished, whitelabel mobile apps reflect the your commitment to excellence.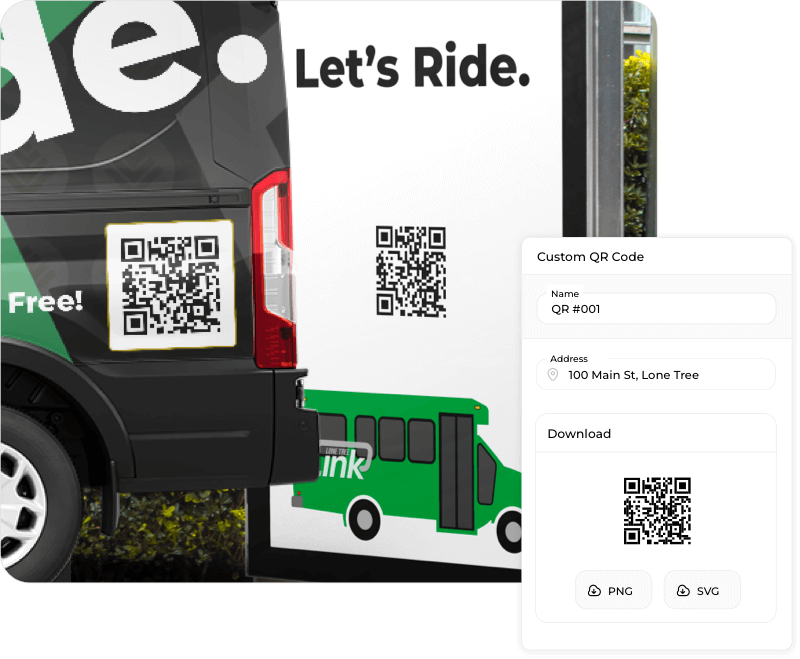 INCREASED RIDER ENGAGEMENT
Some riders find it challenging to identify the address at certain locations.
Fieldd's QR codes make it easier for riders to find addresses. Installed at key locations, new and existing riders scan, and book in seconds. 
Field identifies your key pickup locations, and creates custom microtransit QR codes in seconds.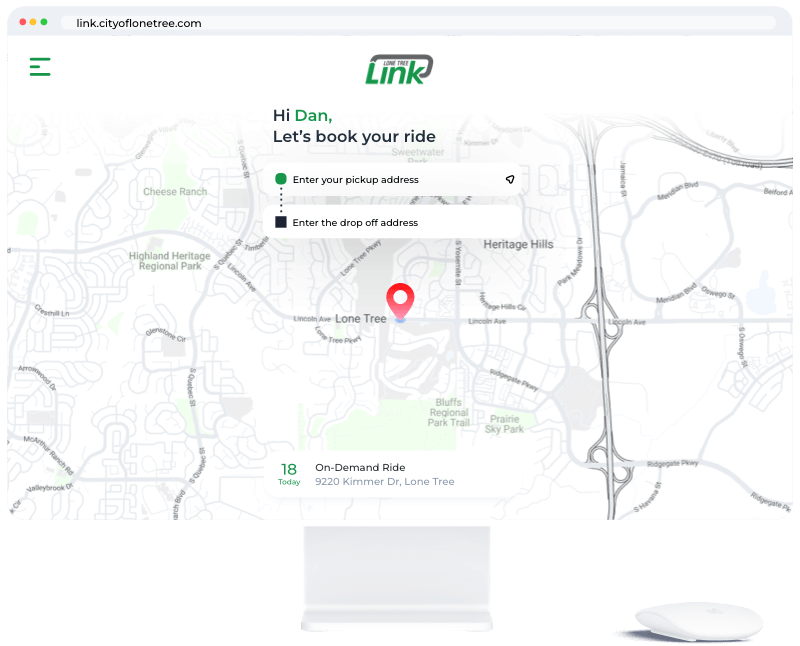 INCLUSIVE MICROTRANSIT EXPERIENCE
To provide a more inclusive experience to ALL riders, a self-serve online booking option is available. Riders can always use the app later which will have their ride history available.
When their driver is en-route, they'll receive en-route notification and ETA's. Should the rider need to contact the driver, they click a link to reply or call via SMS or email.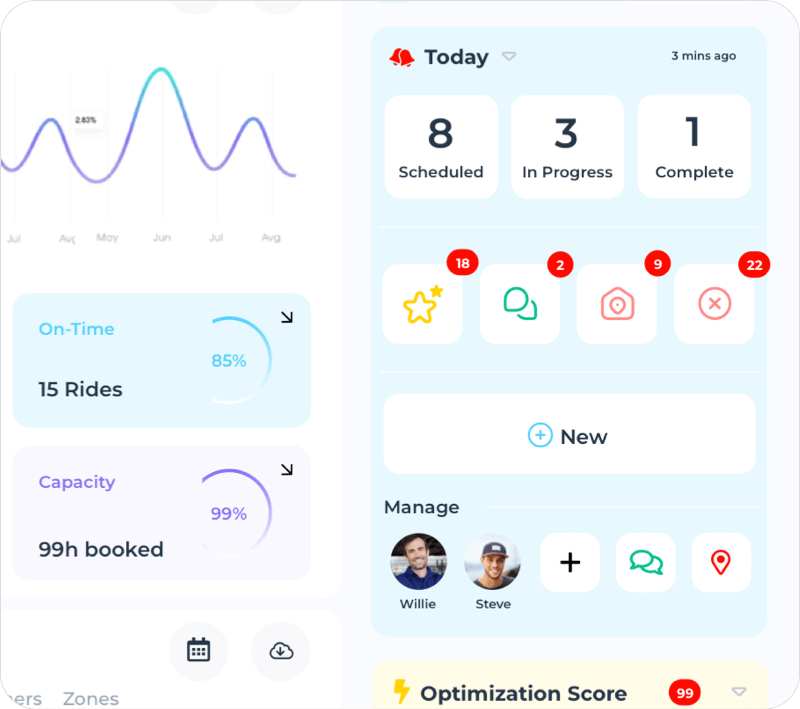 Real-time Microtransit Alerts
Complete every microtransit ride to the highest standard. When rides aren't five stars, you'll receive alerts before riders give you feedback.
Notifications such as high wait times, and above average drop off times ensure your transportation service is managed proactively.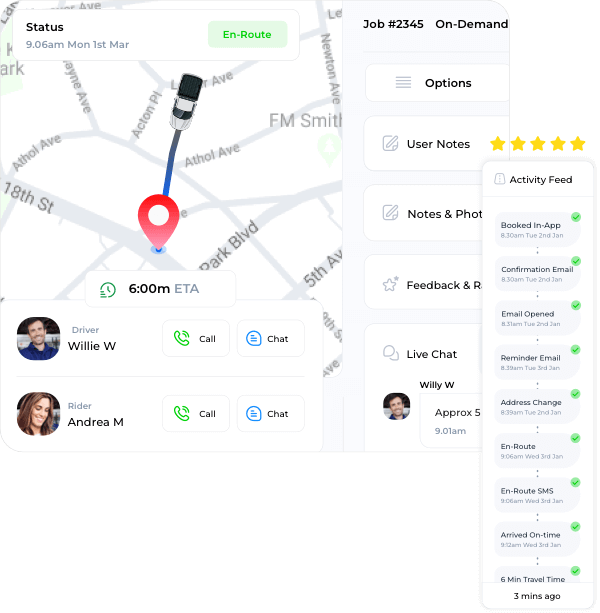 Set your microtransit program on autopilot. Use fieldd's total data points to improve the experience.
Fieldd's dispatch and rider experience tracking puts you in the driver's seat. View every step of every ride as it happens, from pre-ride reminders to live chat history.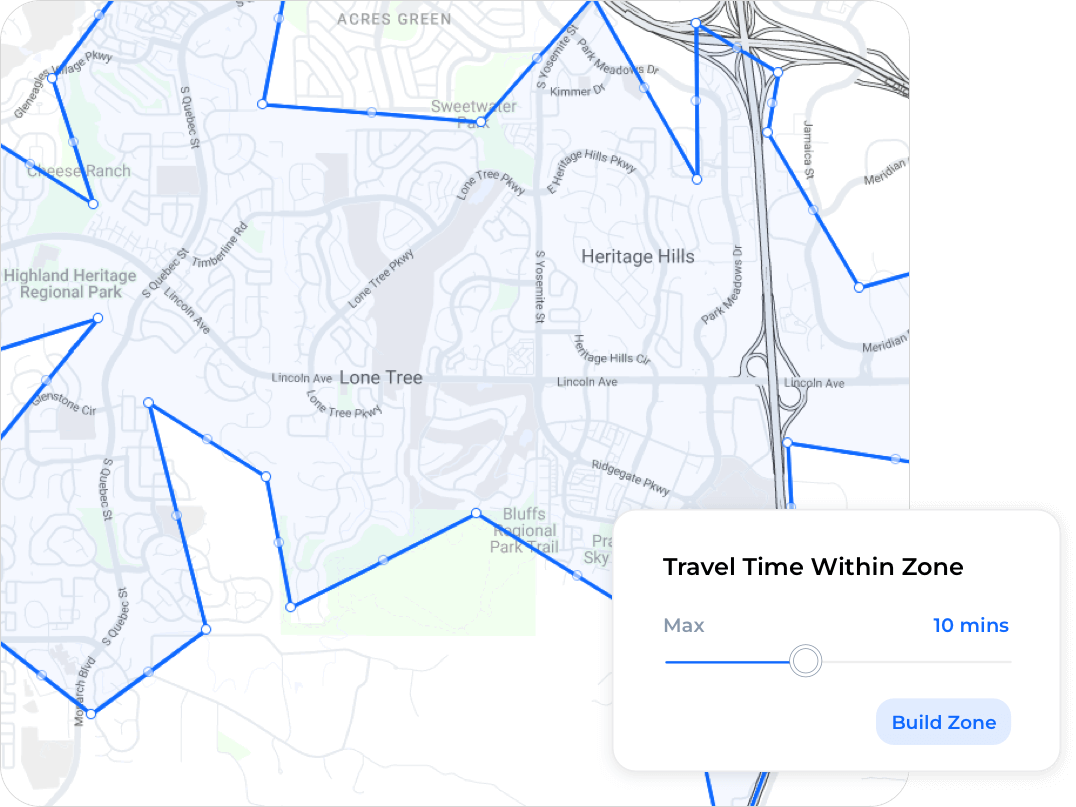 Assign the correct drivers to riders based on their location. This assignment stops drivers from servicing areas too large or too small.
Build accurate service areas using insights from one-way streets, highways, and traffic lights. Create advanced local or national service areas within your dispatch dashboard. 
Discover a new level of mictrotransit service with your scheduled and repeat rides. Increase daily capacity and on-time arrivals while eliminating double bookings.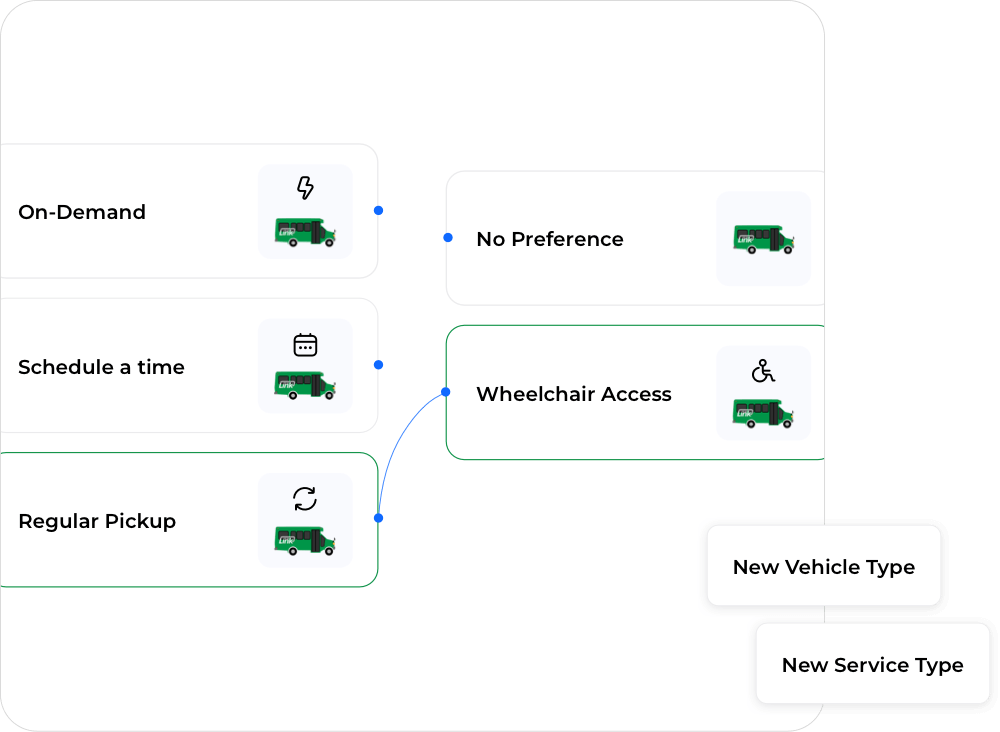 SERVICE & DISPATCH CUSTOMIZATION
Use our drag and drop service designer to plan your microtransit program. Every customization happens in real-time without lengthy app updates.
Dispatch all services on-demand or customize dispatch based on each service. Fieldd has three dispatch types: On-Demand, Scheduled, and Repeat Pickups.
To guarantee rides aren't double booked, assign your services to service areas. Fieldd's unique scheduling logic prevents double bookings.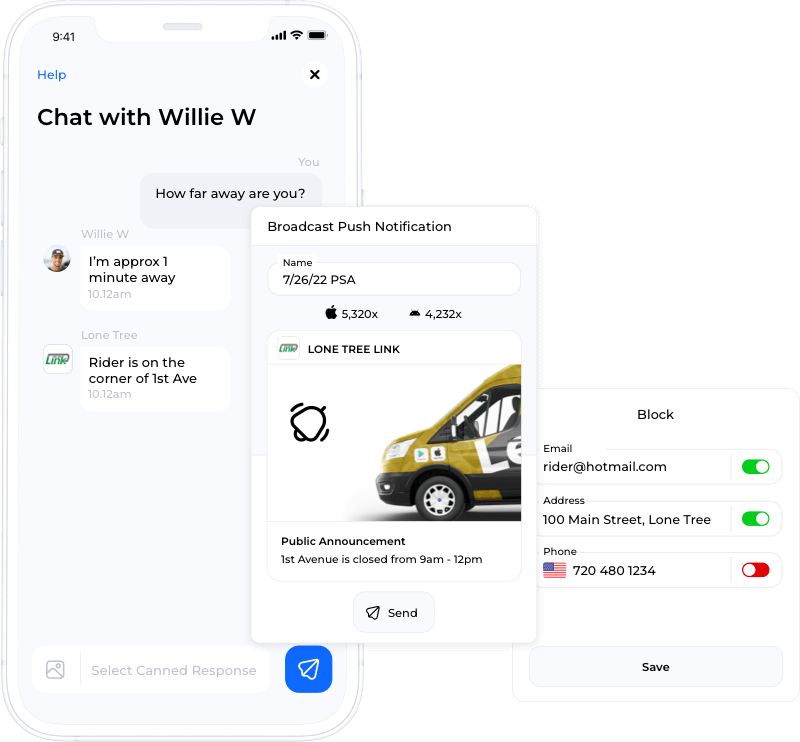 CHAT, BROADCAST & BLOCKING
Advanced Rider Management
View all live chat sessions between drivers and riders, and assist riders as needed. Restrict drivers to canned responses for high levels of professionalism at all times.
Schedule or send important announcements to one or all riders via push notifications. Include images and emojis that also appear in the rider app notification feed.
Block problematic riders, addresses, and phone numbers from accessing your service.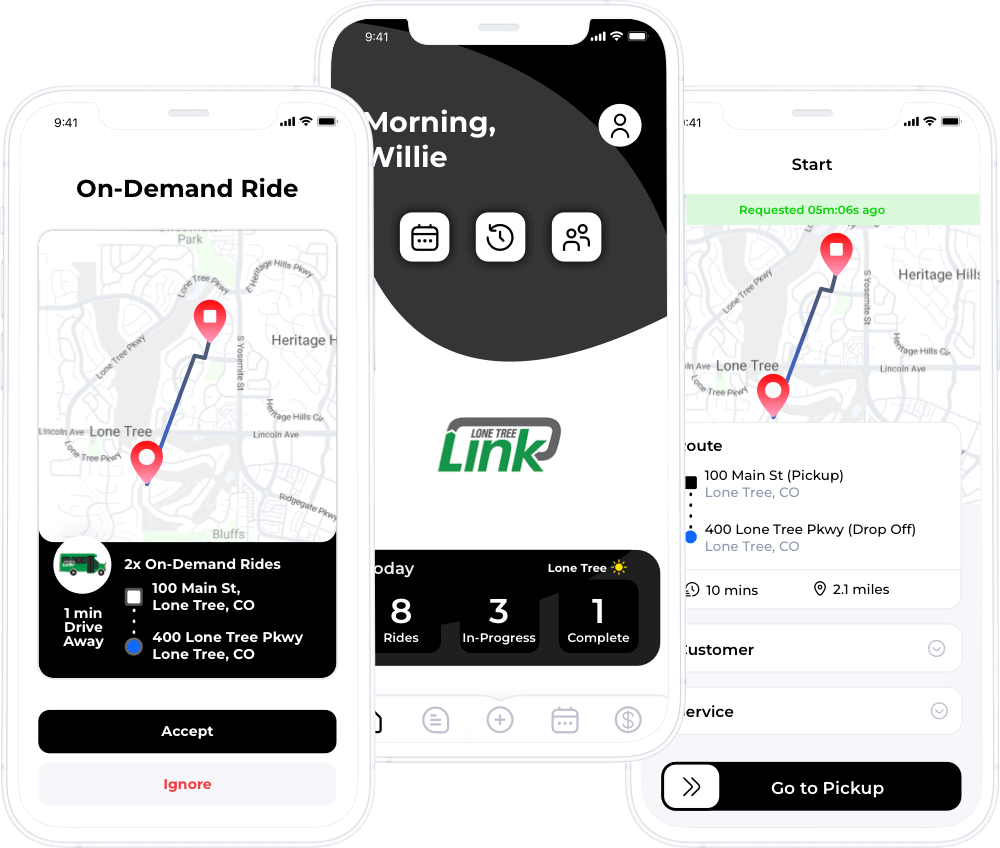 Boost Driver Productivity
The whitelabel driver app enables drivers to work with minimal supervision. The app allows drivers to accept and complete on-demand and scheduled rides effortlessly.
Statistics highlight efficient and inefficient drivers. These statistics include total time idle, en-route, and on a ride.
Accurate driver data helps transportation managers create driver benchmarks.
This benchmark highlights underperforming drivers and recognizes exceptional drivers.
THE ON-DEMAND MICROTRANSIT SOLUTION FOR
Cities and Transit Agencies
As a SaaS (Software as a Service) platform, fieldd isn't like clunky hosted solutions that takes years to go live.
We facilitate seamless app transitions from existing microtransit software providers for drivers, riders and dispatchers.
For new programs, fieldd consults on best practices to ensure your microtransit program is a success.
Software + Vehicles & Operations
When your microtransit program also requires vehicles and operations, fieldd has you covered.
fieldd works alongside a nationwide microtransit provider with the best vehicles and guest relations in the country.
With your software and operations aligned with shared visions and goals, your program will exceed guest expectations.