You are looking through Zapier Integrations for a way to connect your scheduling, sales, marketing, and accounting functions.
Furthermore, there are 3000 integrations available to you, which can be overwhelming when looking for a quick solution.
What are Zapier Integrations?
Traditionally business owners have had to rely on Zapier to connect the different business units' software solutions to create their software suite. Tools such as scheduling, marketing, transactional messages, and payments are most commonly sought.
From your search for integrations, you are likely trying to optimize your current processes, removing as much manual admin work as possible.
Creating solid Zapier integrations will undoubtedly help you optimize. Sending your data automatically through 'Zaps' to the software solutions of your choice.
Zaps allow you to create unique workflows, running a particular action. For example, when a new customer books your services, your Google spreadsheet automatically updates their details.
You are saving your admin person from having to enter the information manually.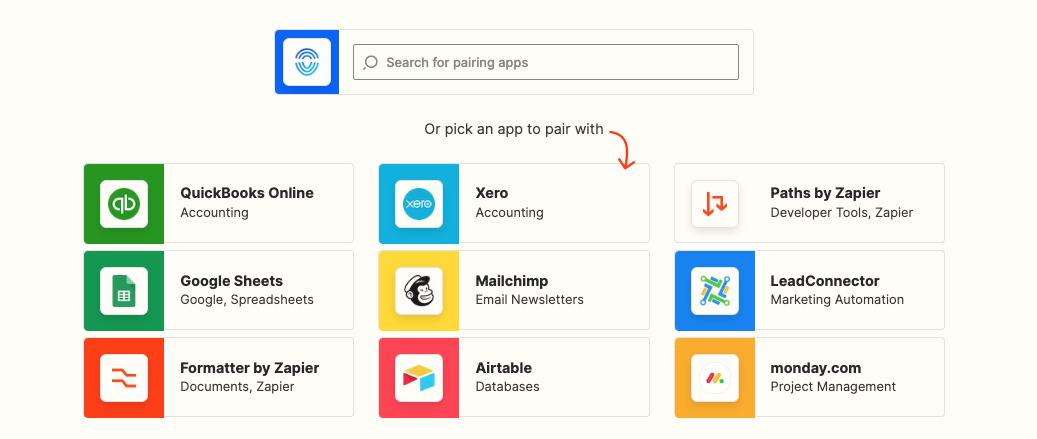 Login to your Zapier account (create one if you do not already have one)

Create Zap

Create a Trigger

Search for the app 

Select an event

Sign in to your app (Ensure you have data within the app you chose – Zapier will need this to test your Zap)

Test your Zap

Create an Action 

Search your receiving app

Select an event type

Sign in to your app

Test 

Push Zap live
Is there a way to consolidate a lot of the apps I'm using?
Your service company is likely using many software solutions patched together; Zapier will certainly automate a lot of the manual updating your admin is spending time completing. But what if your scheduling, dispatch, transactional emails & SMS, marketing, and payments, could all be held within one solution? At fieldd, we understand many service companies have no choice but to rely on Zapier integrations to patch solutions together. We offer service companies a complete solution with the tools you need to sell your services how your customers expect to buy them. 
Fieldd is the #1 field service management software to repeat your repeatable tasks and remove the need for multiple software solutions plugged together. Fieldd allows you to go home on time, respond x10s faster to customer bookings, get paid sooner, provide work-life balance, and most importantly, provide the most excellent customer experience in your city.