Power to the people: how investing in an app could unlock your business' potential
 "Do we need an app?" If this is a question you've asked yourself recently, you're not alone.
Deciding whether to invest in an app is a big decision for any business owner. The real question is: how much value is it going to bring to business – and to your customers?
The reality is, your customers are already mobile. They're ordering their Friday night feasts, hailing their rides, and refreshing their closets without ever opening a web browser, dialling a number, or setting foot in a store.
If it seems like there's an app for everything these days, you'd be right. The average user now spends 4.3 hours per day on mobile devices – up 20% on 20191.
Those little tiles on our phones and tablets are prime real estate; real estate your brand could be occupying!
Whether you need to keep up with your competitors or want to be 'the Uber' of your industry, investing in a booking app that puts the power in your customers' hands might just be the best decision you make for the future of your business.
The Problem
Any owner-operator will tell you running a business isn't easy! But what is easy is falling into the trap of thinking 'if it ain't broke, don't fix it'.
Operating in this mindset can prevent your brand from growing. How are you going to remain competitive or retain your customers if you don't explore new ways to improve how you connect with, and service them?
A customer booking app – one that really does the job – is one way to modernise your mobile business and enhance your customers' experience with your brand.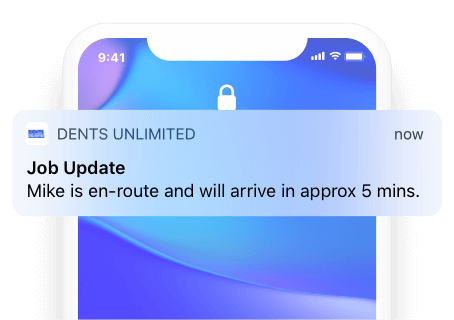 Do I really need an app for my business?
Imagine the convenience of being able to open your brand's app, select a service, lock in a date and time, and make a payment all in a few taps!
This streamlined experience – even the simple act of not having to put your information into the booking system every single time – goes a long way to keeping your customers coming back for more.
Having an app also opens an easy channel to communicate with your customers, increasing their loyalty by sending special offers and reminders through push notifications.
Those little notifications on your mobile are nothing to be ignored – they're actually opened 10x more than emails, making them an incredibly effective marketing channel for your business.
Customer booking apps with in-built referral systems can also help you unlock new streams of word-of-mouth bookings by up to 30%. 
The Solution
Whether you're a hairdresser, photographer, locksmith or plumber who has always dreamed of having your own app but put it in the 'too hard' basket, there is an easy way for you – and all mobile-based businesses – to have your own booking app without breaking the bank.
Introducing the new white-labelled customer app: a new fieldd offering that gives your brand the spotlight it deserves and allows your customers to book services at the touch of a button.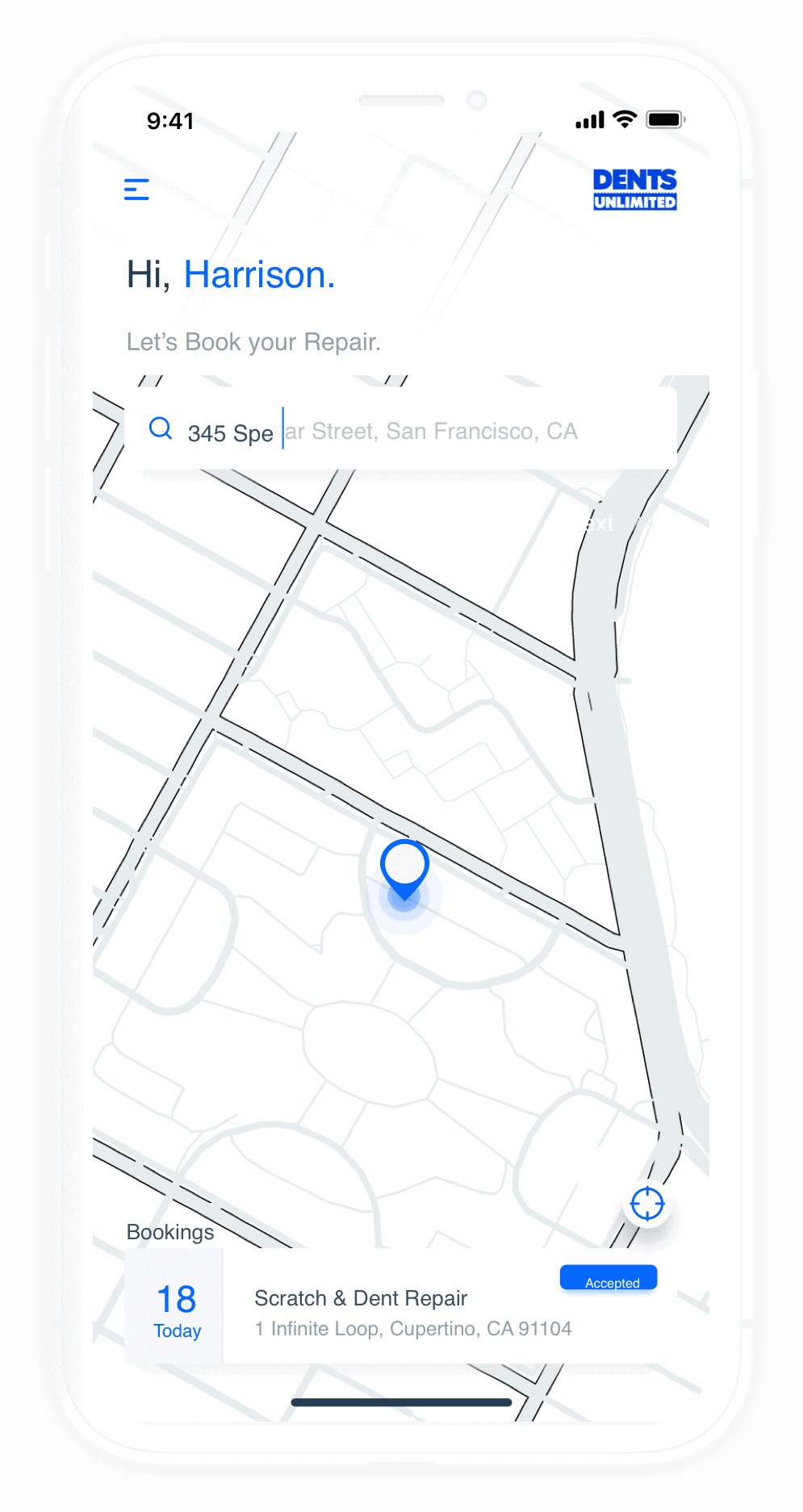 How do I create an app for my business?
Using field service management software (FSM software) and having your own branded customer app go hand-in-hand – you can't have one without the other.
"We recently decided to move over to the fieldd-built customer app. The change we've seen is incredible. Our old app just didn't offer a smooth customer experience. Since launching the new app, we've seen a 50% reduction in phone calls and a huge increase in customer satisfaction." – Sonia Smith, Refresh Valet.
For existing customers, fieldd can create your bespoke branded locksmith app, cleaning app, or any app to suit your business within just one week.
The fieldd team has spent four years developing a suite of apps, making it easy to deploy custom-branded job booking apps for any service business, in any industry.
The white-labelled customer app will soon form part of the holy trinity of fieldd apps, sitting alongside the existing field service app (a seamless way to manage your team and their jobs from booking through to payment) and a new CRM app is set to launch in early 2021.
How much does it cost to get an app for my business?
If you're going to the effort of building an app for your business, you want it to be more than just another job scheduling app, right?
The fieldd customer booking app has a custom design, so your brand is front and centre. Your customers search for you and download your app, which has a personalised booking experience, so customers can easily pre-fill their information, rebook popular services, and track and pay for your services in real-time.
"After having sat with the team at fieldd and reviewing the app, I can see how effective it would be at revolutionising businesses with a mobile workforce. This app is a game changer; it is, without a doubt, the future of business." – Evan Dela-Grammaticas, Bonfire Digital Agency
Apps are a dime a dozen these days but unfortunately, they cost a pretty penny! If you were to build an app with this kind of functionality from scratch, it could easily cost tens of thousands of dollars – if not into the six figures.
fieldd customers can have their own customer-facing app for a flat $999 setup fee, and $199 per month ongoing fee to cover continued updates. There's also a $99/year fee to host on the Apple app store, and a $25 one-time fee for Google Play.
It's a world-class customer app that will make a world of difference to your service company – and, more importantly, your customers' experience.
To learn more, get in touch with our field software experts in your region to see how you can grow your business with the addition of your own branded booking app.
__
https://www.forbes.com/sites/johnkoetsier/2020/08/17/weve-spent-16-trillion-hours-on-mobile-so-far-in-2020/?sh=2f1180606d61