When the Uber business model came to market, it revolutionized and disrupted the taxi and transport industry. In doing so, it also changed the way customers order services. This new way of doing things transformed the consumer space and raised the bar for customer service. As a service provider, if you can give the customers what they want, when they want it instantly and at a price that they agree to, then you have won their business. In other words, uberfication is all about pivoting your business to deliver your service on the customers terms and give them what they need most in today's fast paced economy.
Whether you're an avid user of Uber or not, one thing you cannot deny is that it has completely scaled up people's expectation. This is the new normal for customer service, and is now expected from the service industry to avoid disappointment or a loss of a repeat customer.
What fieldd can do to your business is the same thing that Uber did to the customer service game. It combines smart and easy to use technological solutions to automate the day to day operations of your business. Forget whiteboards, quote forms, manual scheduling. You need to make your services quick, easy and convenient for the end user. In other words, the easier it is for your prospect or lead, the easier they will convert and use your services over your competitors.
What Should A Field Services Business Like Yours Do Now?
Firstly, businesses need to understand that disruption is now becoming only a matter of time in a number of industries that haven't had to change the way they do business for years. If you don't adapt to the changing times, you and your business run the threat of being swallowed up by the digital monsoon. Thankfully, fieldd is here to help.
Our platform allows you to become the "Uber of your industry" and give you the platform that allows you to disrupt your industry without actually creating software or an app yourself. Previously, this software was restricted to enterprise-grade companies, took years to develop, and millions of dollars to create. Now it's at your fingertips ready for you to press go.
The fieldd platform has created a specialized tech solution, neatly packed in a user friendly, easy to use interface across our CRM, POS, mobile apps and online scheduling. Best of all, fieldd is here to help you disrupt your industry by offering fieldd and all of it's features from $49/mo. Overnight, you'll have a field service software that gives your business the Uber like apps and tools to get a leg up on your competitors.
Visit our pricing page and sign up to start using the platform completely for free and unlimited. Unlock the full potential of your business by using fieldd.
If you want to see one of our Australian clients using it live, visit Refresh Mobile Car Detailing, Western Australia's most used car detailer dubbed the "Uber of car detailing" and see how they revolutionized the car detailing space with car detailing and service software.
The fieldd platform is available as a free CRM software solution for startups, using a per job, per feature pricing model for large enterprise-sized businesses, with no upfront costs or monthly fees.
Select your software plan today, and get started within 15 minutes: fieldd.co/pricing
Facebook: fieldd.me/bb9e4
Linkedin: fieldd.me/3oe5
Instagram: fieldd.me/a9809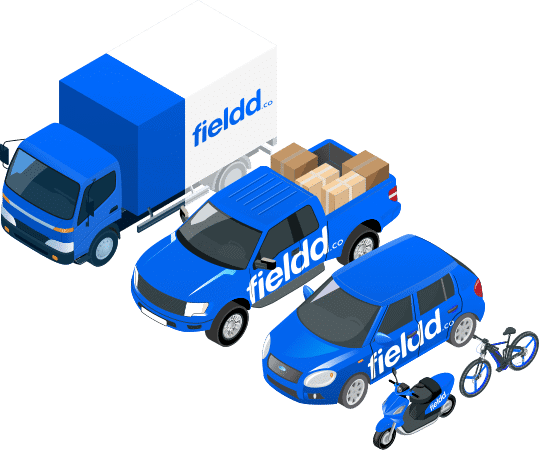 Ready to automate and grow your service company?