As a business owner, your time matters. As you grow, the number of appointments and job admin increases, which becomes a challenge. Some businesses work longer hours to cope, while others absorb profits by hiring an admin person to keep up with the tasks. Other companies hunt for scheduling software but are often left short with poor customer experience or tools that move their problems around. Searching for software is not enjoyable and often leaves you asking what options do I have.
We get it; we were once there. The problem you are facing is faced by many in the service industry. We are proud to offer service companies the Online Booking System your workers and clients expect.
What is an online booking system for small businesses:
Clients want to book quickly online; small businesses often do not have an easy-to-use way of booking. Resulting in clients emailing and calling.
One of the benefits of an online booking system is that your clients can self-serve 24/7 within the parameters you set. An excellent Online booking system will not only allow clients to self-serve, but it will also automate the manual tasks associated with each job for you.
What does an online booking system for small businesses look like?
Clients visit your website & click your "Book Now" button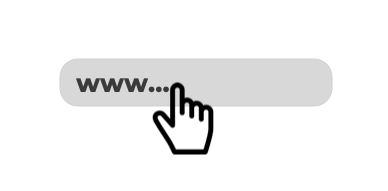 They select their service address: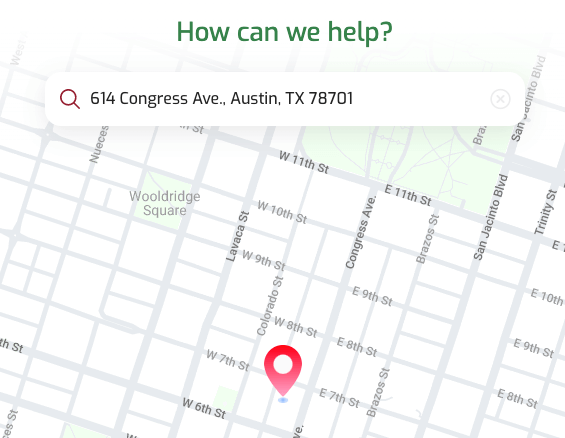 Services and booking add-ons are chosen: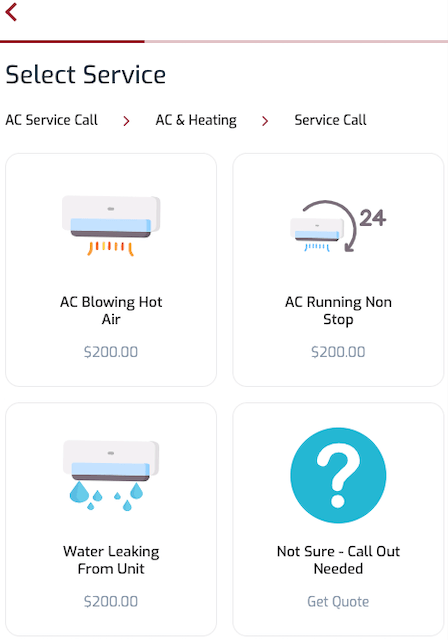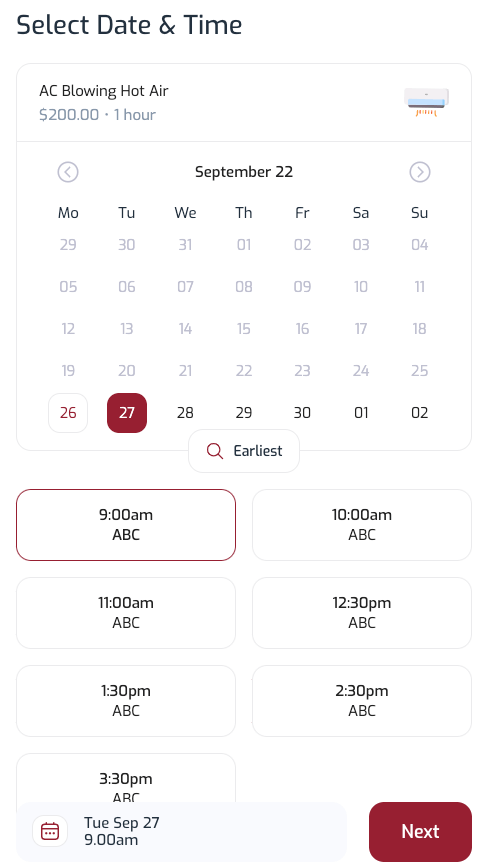 Client details are entered, and the job is booked.
Your clients are automatically updated with the confirmation details and your workers are automatically informed of the job. Easy!
Can I customize my Online Booking Page?
A good Online booking page will not only remove your double bookings, manual handling, admin, and communications but also allow you to brand your web URL and the logos, colors, and text to give the messaging you desire.
If you are looking for a little more pizazz than logos and colors, we have just the thing. Within 14 days, your service business will have a branded app within your app store account. We take care of your app's development, new feature development, and maintenance so you can focus on your business.
Proudly, fieldd's branded apps are the only turn-key app solution on the market.
So what options do you have?
You could continue to control your scheduling through phone calls and manual dispatching, after all there is no other solution better than you right? What if I told you that there is? Fieldd allows you to automate replicable tasks, downloading your pricing, travel times, worker abilities, customer service and so much more.
There is only so long you can continue manually managing your business through multiple solutions before a competitor with a better experience takes over. Don't allow them to do that by equipping yourself with the only Online Booking and worker tools on the market which automate the booking process.
You are looking for an online booking system to streamline your business. You have likely thought of hiring another admin person to take on a lot of the work but soon realize that if you do, their salary absorbs your profits.
Each time you hire a new worker, you need to increase your admin team to handle the increase in tasks, instantly absorbing your profits.
Fieldd takes care of the daily tasks and does things like notifying you if your team is running late. Automated follow-ups for unpaid invoices. And creating SMS marketing campaigns, so your business grows even while you're sleeping.
Have questions? We'd love to chat.