You are looking at Jobber vs. Housecall Pro reviews to determine which one is the right fit for you. 
As a service company, you need a robust solution that will optimize your business, increase your revenue, and delight your clients. There is a lot of noise between competing solutions; rather than you finding out the hard way, we want to present you with a side-by-side comparison so you can make the best-informed decision for you and your workers.
Below we have outlined how field service management solutions work, what pricing you are looking at, compared features, how easy the solutions are to use, and most importantly, what clients are saying.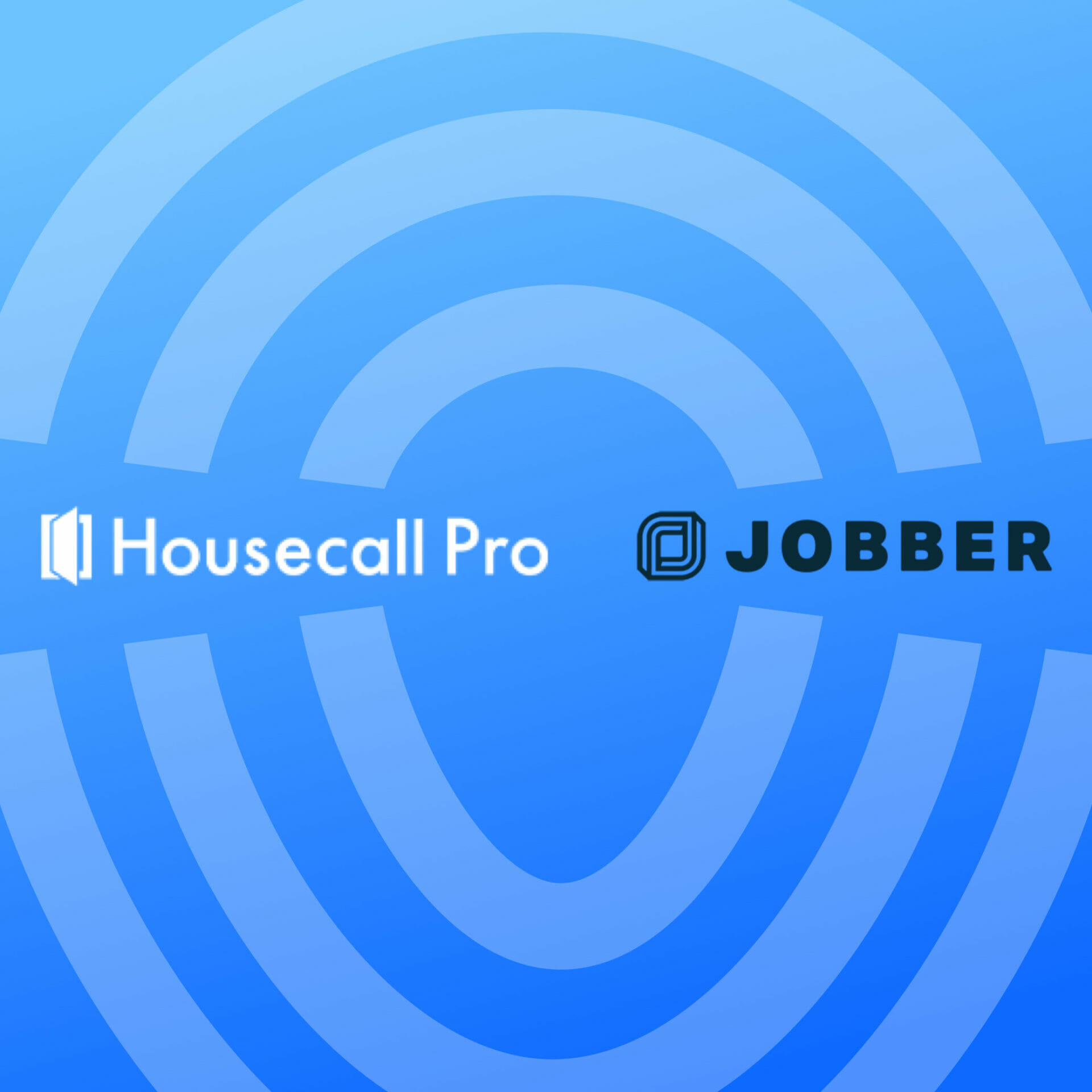 Jobber vs. Housecall Pro:
How do they work?
Firstly, how do they work? When clients come to fieldd, they have often reached a point where they cannot manage all the moving parts of their business and are looking for more.
Businesses are looking for a solution to take care of their complex necessities. Tasks include live tracking, customer history, automated scheduling, electronic payments, and better insight.
These are things we often hear on clients' wish lists. Housecall Pro and Jobber both handle traditional work order management. Allowing you to step away from pen and paper and manage your manual processes online.
Clients find this doesn't provide the necessary control, quickly outgrowing solutions like Jobber or Housecall Pro. Businesses need an automated way of optimizing operations and reducing repetitive tasks.
Jobber vs. Housecall Pro:
Pricing Comparison
Let's first take a look at two of the most important things to know when comparing Jobber vs Housecall Pro, what features will you get for your monthly fee.
Jobber vs. Housecall Pro:
Reviews
Our field service management software is designed for service companies who are tired of old solutions which push around your problems. We have displayed below what clients are saying so you don't just take our word for it.


"When I first started using fieldd I was a little overwhelmed. Coming from Acuity I was looking for something that was more customer friendly, once I set things up I realized how much fieldd offers. Really happy with the switch"
Marguerite Block - App Store
"The previous software we used integrated into Quickbooks and we have two franchises across Canada. They didn't let us calculate tax for each province which was taking up a lot of my weekends updating in Quickbooks by hand. I saw fieldd and gave them a go and they CAN handle multiple taxes and sync with other accounting platforms than Quickbooks"
"Fieldd, the only software you need to build and manage the field and clientel."
Pros: A big pro is a flexibility to build many different business concepts around field technician deployment and booking. A subscription also comes with a white label mobile app using the Fieldd framework.
Cons: There's not much to love about Fieldd. A great bang for your buck. The features that come with the price are desirable.
"We've almost eliminated the need to answer endless phone calls and answer the same repeating questions all day long. All of our services and prices are listed clearly on the Fieldd software for our customers to easily navigate.
Pros: Integration of Fieldd was simple and easy. We love having full control over almost every part of the software. Fieldd makes it so easy for our customers to book appointments and become recurring monthly customers.
Cons There is a slight learning curve when setting up services and add-ons (products) for the first time. BUT, this is to be expected with any robust software. After playing with it for a little while we fell in love!
Reasons for switching to Fieldd:
Both companies that we used before had terrible customer service and lacked tons of features that Fieldd has. And both other companies were much more expensive."


"It's so close to being great. But misses eachtime. I like features,,but then there is always something it can't do. I love that clients can see my service area. But HCP, forces me to use a radius. It's not accurate. I don't have a circular service area. I love letting clients know when I'm OMW, arrival and departure. But When I hit "on my way" to my next client. It automatically stops the job I'm currently on. I like to give 15 minute warning that I'm OMW. The app won't allow it. It thinks I'm in 2 locations at once. When in reality I'm wrapping up and heading to my next client. Ruining the time tracking on my current job. Each job is tracked as an individual invoice. If I go to a clients home 4x in a week. They get 4 invoices. Granted it's all in 1 email. But I get complaints on from clients about it. I am looking for a new software. I need something that goes all the way to make a good software great. Not just 'close enough'."
"We are integrated so we can't change now – HOWEVER half of what I was sold is true. You DO NOT have an account manager. That's a flat out LIE. The merchant fees are INSANE – upwards of about 7% is taken from every sale – which is ABSURD; and they will you it's 3.99% and plus this and plus that- it's 7% bottom line!!! Oh and don't think your bank will match what you think you're earning it doesn't add up – plus it takes days and days to get your money funded- or pay more for instant deposit which has never worked and still fees galore. You have to input EVERY SINGLE service. There's no offer to set up reoccurring – needs fixing ASAP! Also they will tell you it imports to Quickbooks/ it doesn't "yet". I assure you, you'll get the run around. Here's my positives- the scheduling is relatively easy, clients like the ability to be invoiced ( some you have to hunt down for days, months) and you can gps to a location easily. I hope sales and actual product development meet in the middle and SOON. For $150 month plus 7% it's a really expensive calendar!"
"I highly recommend this program. It's incredibly useful. Easy to use. Great customer service. Saves me from scrambling to remember so much."


Isaac Brewster- App Store
"App crashes whenever I try to upload pictures. I'm trying to use this app to take before and after pictures for the company I work for. Every single time I tried to upload a picture, I run the risk of the app crashing and deleting both the picture I was trying to upload and every other picture I head uploaded before it, unless I had clicked save between each picture. Makes the app almost pointless, as I end up needing to send the pictures via a different channel."
Keenan Riddell - App Store
"The app is very difficult to use. Which today I noticed something was changed with the software today. I have spent almost 25 minutes trying to create an invoice for a customer's job that is completed can't figure out how to do it in the app. When you log into the web it's fairly easy to use unless you're trying to create routes on your mobile phone then it's a nightmare and doesn't send it directly to your Maps. I was previously using joist I loved it"
What do you like best about Jobber?
Great culture and they do a good job giving back. If you have a really small business (1-5 people) it's easy to use. Their support staff is friendly and responds quickly.
Review collected by and hosted on G2.com.
What do you dislike about Jobber?
While they have great ideas, their execution is almost always lacking. It's a joke of a CRM, Jobber Payments accepts tips online but not in person, and there are countless workarounds that we have to utilize other apps for. The reports are also a joke as they are very, very primitive and not very customizable.
Pros: The software is ok, but has great online support.
Cons: Very poor features, like text communication to clients does NOT go into client communication on the client personal log/file. It is housed in the text platform in jobber. So you have to look into two area to find out all comm. on one client. 
Jobber vs Housecall Pro:
FAQs
I want to schedule my field services better which software is best for me?
Scheduling and dispatching field services is time-consuming and expensive when full-time dispatchers are answering the phone.
Our field service management software boasts a world-first auto dispatch system. To book services, users scan your QR code, visit a web page or open your white label mobile scheduling app 24 hours a day. Our automated scheduling creates a perfect replicable experience for your clients every time.
Available services and appointment times display with a 10-minute accuracy. Users schedule the first available time, and the closest technician in the area is dispatched.
Jobs dispatch via the Fieldd Service Operations dashboard with real-time insights. New jobs alert your field service contractors or workers on their mobile devices.
Our software increases workforce productivity by creating customer profiles with every scheduled job. Profiles link contact details, photos, notes, and history to every job.
What about accurate service appointment scheduling ?
Our software knows how long your services take and how long it takes to drive between jobs. This allows your customers to book online, or in-app 24/7. It also helps staff dispatch new jobs via the CRM faster.
I want real-time job updates. Who can provide that?
View job progress in real-time, giving you maximum visibility over your staff. Digital CRM job cards provide insights into technician performance and customer satisfaction by clicking a button.
Accept payments and resend estimates and invoices via email and SMS.
Job notes, photos, and updates sync directly to your technicians' mobile devices.
Finally, what about my branding?
Other solutions like Housecall Pro and Jobber throw their logos everywhere, with no option to customize. We do not. Your customer and worker experience should be on-brand, and beautiful.
A unique feature to fieldd is the ability to design, build and order custom field service apps.
Custom white label mobile apps are available for both your workers and customers. White label mobile apps help customers schedule, pay, and chat faster with your staff. A white label mobile app for your workers enhances your brand image and loyalty.