How to start a pool maintenance business
How to start a pool maintenance business? Before you start maintaining pools, there are some important things you must do first such as getting the right training, tools and experience.
To master starting a pool maintenance business, the following 6 steps will help you get started.
6 Steps to Start a Pool Maintenance Business
1. Pool Industry Experience
Seeking advice first hand directly from someone who has spent years in pool maintenance is invaluable. However, if you don't know anyone in the business, an external advisor or a few hours researching your industry online will gather a range of pool maintenance experience and knowledge. Diving straight into starting your pool maintenance business is the best way to do it. But, by using your time at first to do the research will save you time and money later down the track as you will speed up the learning curve on what to do and what not to do when maintaining pools.
2. Know Your Pool Chemistry
Maintaining pools effectively requires you to become familiar with water chemistry or you will quickly waste products and clients.  The periodic table at High School may not have been your priority, but doing the research before you start pool maintenance will safe guard your business reputation, and will quickly allow you to become an expert in your field.  There are many online pool maintenance courses to learn about pool chemistry, that can then be followed up with further research on the exact chemicals you are using on a daily basis.
3. Pool Maintenance Software
Get an instant edge on your competition that have been maintaining pools the old way for years. Adopting a software solution that gives you a professional edge, and maximizes the number of pools you can clean in a day gives you the edge.  Implementing software early into setting up your pool maintenance business, will guarantee efficient management from day one, and allow you to scale and grow quickly by decreasing admin costs.
Fieldd is a white label solution for pool maintenance businesses that gives you the tools you need to manage your business and scale. Using our software solution at an early stage will save you the costs of an administration team. As a result, allowing you to simply focus on growing your pool maintenance business.
4. Customer Focussed Approach
Providing your customers with the best experience possible allows your new business to standout from your competition from day one.  Modern pool maintenance businesses adopt pool service maintenance software.  Software which lets customers know the exact time you will be at their pool followed up by a personalized experience that includes branded SMS messages, emails and quotes.
5. Branded Pool Maintenance Experience
Branding every part of your new business is critical in order to generate a professional and memorable experience. Your customer experience will ensure your customers will come back to time and time again. Although, at the time they may seem expensive, branding your uniforms, vehicles and equipment will go a long way to make a memorable experience. Equally important as your physically branded items is the booking experience prior to you arriving to maintain their pool.  Pool maintenance services that adopt an online booking portal that is fully customizable to your branding will raise the bar and allow you to charge properly for your services as you have instantly created a professional look from the very start.
6. Online Pool Maintenance Bookings
Most pool owners who engage pool maintenance companies are generally very busy people.  These pool owners want to spend as little time as possible booking their pool in for a clean. They also don't have time to call back and forth when you are on the job.  By selecting online booking software for pool maintenance, you will avoid missed calls, take away endless administration and appeal to your target market of busy pool owners.
Designed to scale with you from startup to enterprise, fieldd allows you to become an industry leader in pool maintenance.
Learn how our features will optimize your pool company: fieldd.co/features
Get started today at fieldd.co
Facebook:
Linkedin:
Instagram: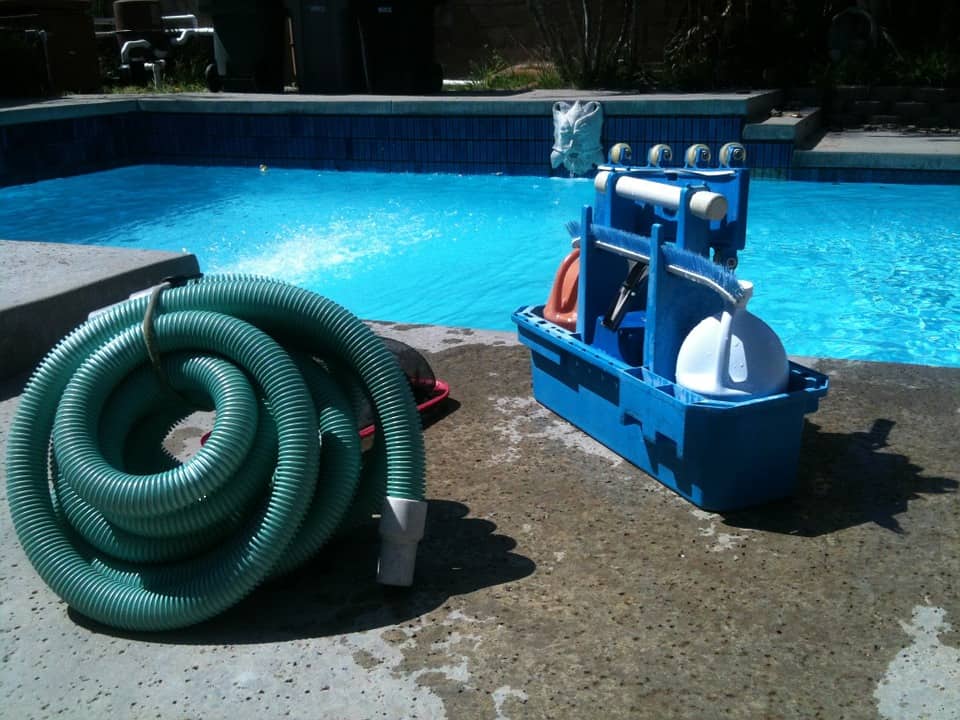 Share on facebook
Share on google
Share on twitter
Share on linkedin
Ready to automate and grow your service company?
Get started with a 7-day free trial