Are you ready to start your handyman business but needing some guidance getting off the ground? We got you.
Like many other people in your shoes, you likely have some questions. Things like how do I get my business online, how do I compete against my competitors, and how much am I going to make are all great questions. 
We will answer your questions as we run through how to start a handyman business.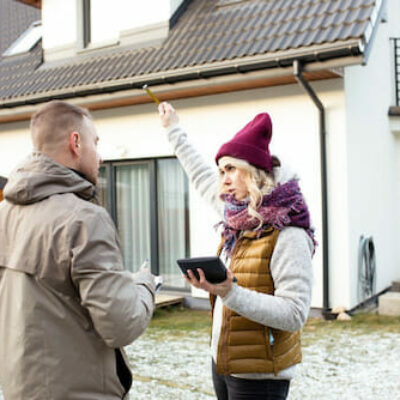 Tip 1 - Identify your service offerings
Heard the age-old saying less is more? Offering a limited number of services when you first start out means you can focus on nailing your initial offerings. Think of the word specialize rather than generalize. In the handyman industry, you will offer a lot more services than traditional trades but start with the things you know how to do.
Write a list of what you can do well and a list of the services you want to grow into. With time, slowly introduce new offerings to your clients, which creates hype and excitement as you grow.  If you are stuck for what services you think would be best received by your clients, here is a list of commonly needed handyman services to get your started.
Common requested services:
1) Furniture Assembly
2) Fixture Replacement
3) Smart Home Upgrade Installation
4) Painting Services
5) Power Washing
Tip 2 - Who is your target customer?
Build it and they shall come! Kind of, often people who are looking into how to start a handyman business take jobs from everybody. They lower prices to get another job, burn themselves out by pleasing demanding customers and do anything for anyone who will hire them. What no one tells you, is that you will not please everyone. Often the approach of bending backward to take any job can do you a disservice. Resulting in your business receiving bad reviews, and not to mention your burnout. 
So how do you identify your target customer? Firstly, do not lower your rates. A certain clientele will use your services, identify them and cater to their types of needs. 
Do you wish to perform smaller margin, shorter jobs, or higher margin longer jobs? 
Where do your target clients live? If they live 1 hour away, that's a 2-hour drive of downtime you need to factor into your pricing. Map out where you wish to start, the bigger the zone is certainly not the best. Ensure you are using a software solution that handles this for you. Software like fieldd will ensure you're only booked for jobs within your operational area, this area includes Google Maps travel time, reducing costly downtime to the minute. 
The target audience is a critical part of all businesses, especially for handyman work. After all, you do want to not only be profitable but enjoy what you do. If you enjoy what you do, so will your clients, which leads to more word of mouth, and more jobs. Win-win.
Tip 3 - Create a marketing strategy
We've discussed your services and how to identify your target audience; let's now look at how you plan to market your new handyman business.
When wondering how to start a handyman service, marketing is essential. In the current market, there are two main ways clients look for services, the first is online, and the second is through referrals.
When they hear online, many business owners think of costly digital marketing campaigns. Be careful not to fall into the trap of spending all your savings on Facebook ads. Digital marketing campaigns can quickly become expensive and can easily target the wrong customer base. Instead, focus on building a great website with keywords people search for. With time these keywords will start to rank, connecting clients to your website. 
Once your website is set, you should turn your efforts to how your clients will book your services. Ensuring you have an Online Booking page where your clients can self-serve from your service offerings and instantly book online. This will give a seamless experience.
The second marketing strategy is word of mouth. Consider when choosing a booking solution to ensure it also will include a way for clients to share their experiences. With fieldd, clients can rate their experience, create online reviews, and share your services with friends and family through share code marketing. 
Now you know how to start a handyman business, you are ready to get going. Ensuring you have your services set, your target audience identified, and how to get your marketing efforts started is just the beginning. With time and experience, you can continue to grow your business, learning what works best for you.