Knowing how to measure customer satisfaction is critical for businesses. Why? Customer satisfaction rates impact your bottom line. Rates impact reputation, repeat business, online ratings and attracting new talent to work for you.
What Benefits Will My Business See By Measuring Customer Satisfaction?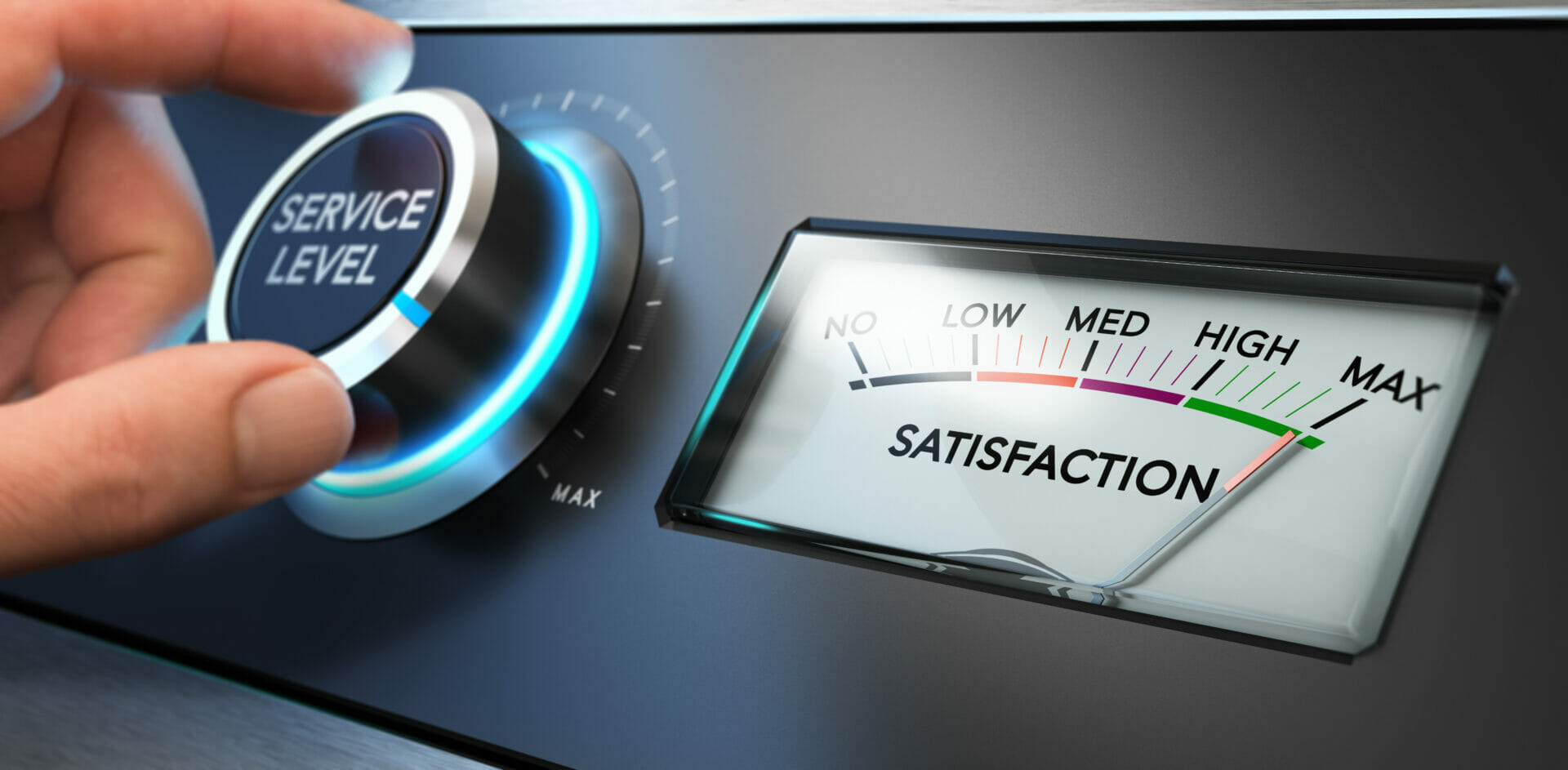 Happy customers are repeat customers. Customers are much more likely to return to your business if satisfied.
Learning how your customers feel about your services is critical to learning their satisfaction
. Consider developing an after-service rating request. You can do this
via Email, Push Notification or Sms
. Knowing feedback you can ensure your clients get the service they expect. Ensuring you have your finger on the pulse.
What 5 metrics should I be tracking?
It may seem obvious, but a simple way to track what your customers are thinking is to stay on top of your online reviews.
For example, if your online engagement has dropped, this could be a sign that your team is no longer delighting your customers
. Use the drop-off as an indicator to review your processes. Are your team providing an OK experience or an outstanding experience?
2. NPS- Net Promoter Score.
In a nutshell, NPS is an index that ranges from -100 to 100. It measures your client's willingness to recommend your services. NPS can do two things for the betterment of your company. Either show where you need to improve your customer experience. Or, if your score is great you can turn this into your business tagline.
3. Customer Acquisition Cost.
You are getting customers, so why does this matter? Your cost per customer can impact your business's scalability. Often businesses focus on getting customers at all costs. As businesses mature re-evaluating this strategy is key. Can any of your processes, such as dispatch become automated? Reducing your administrative costs per customer and increasing efficiencies at scale.
Firstly
, churn is an indicator of customer dissatisfaction. Knowing why people are leaving is critical for the development of your company. To measure it churn, set a goal for an acceptable churn and compare it to your industry norms. This will gather a churn average to work against. Once an acceptable churn rate has been set you are able to review the rate monthly. The insights will give you places for improvement or changes you should 
rapidly
 make.
5. Customer Satisfaction Score.
Otherwise known as CSAT, measures if your service met your clients' expectations. By asking customers to assess their experience you gather great business insights. When forming a CSAT survey try splitting questions up into:
In summary, customer satisfaction metrics are a way to find improvements within your business
. As well as tools to find out your strengths.
Initially
seeing places for improvement can be overwhelming, yet, you have to start somewhere
.
In addition
to implementing metric tools, finding a partnering software is
really
important. Software which gives customers the best possible experience will guarantee great satisfaction rates.
Don't just take our word for it, learn what our customers have to say.