Making Service Calls Easy & Profitable
From the moment you receive a booking to the moment you complete the job, fieldd will streamline everything to make your life easy and keep your customers happy.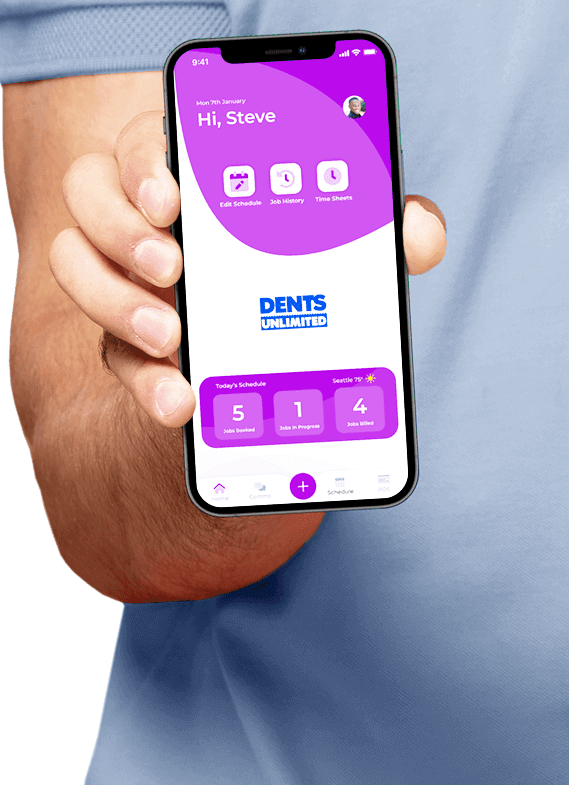 Late nights, lost business and
stacks of paperwork?
The greats of Amazon and Uber solved these issues years ago with their custom in-house software solutions.
Now, fieldd is available turn-key, without any coding or costly integrations so you can go live faster without the big setup costs of other enterprise solutions, or building your own that takes years.
We've already done the heavy lifting for you.
Other field service software relies heavily on integrations as they only provide 60% of the solution. We already utilise the best solutions on the market leaving you with one solution that does it all, without any extra custom setup costs.

Win More Jobs, Save Time, Be Profitable
Never miss a job, or a customer's payment again
Juggling paperwork, client requests, and ensuring your hardware is charged is a daily struggle for your staff.
The fieldd Service App replaces numerous solutions giving your staff all the information they need to complete every job to the highest standard from start to finish.
The Complete Mobile Service Solution
Affordable Pricing For Every Sized Business
Frequently Asked Questions
Get back to business with:
Disrupt your competitors and give your customers a user experience they won't forget.
Guarantees your service company gets paid, and your staff arrive on time every time.
Optimize travel times, service areas and discover a complete overview of your business.
Enhance your brand image with Online Bookings, Online Quotes and Online Invoices.