You are currently pressing the Housecall Pro Login button. You use Housecall Pro to run your service business. It does the trick, but you are looking for a Housecall Pro alternative. 
We understand what a service business needs to manage the business and scale within their industry.
Double bookings, poor customer interface, no mobile business tools, high per-job fees, and a high reliance on integrations are unacceptable in 2022.
Here at fieldd, we believe you deserve better and offer so much more than many similar Housecall Pro alternatives.
Before you click on the Housecall Pro Login do you wish you had..?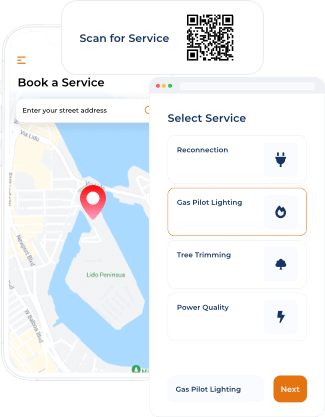 1) Automated Appointment Scheduling:
Your clients want to book quickly at their convenience; when they open your booking page, they are greeted with an outdated customer experience which often leads them to call you. With fieldd, your customers get the best booking experience on the market. Reducing your calls, increasing your conversions, and allowing you to scale. 
Unlike Housecall Pro,  with fieldd's automated dispatch, you can trust that your bookings will be at the accurate time for the precise service length. Arrival windows are a thing of the past!
Not only are your customers given the quickest experience, but your workers instantly get sent their jobs directly to their Worker App. Removing double bookings, providing automatic job updates and real-time updates!
Give your workers your very own branded Worker App where they manage their calendar, payments, and communications.
We also sync directly to Google Calendar to remove double bookings and ensure your staff's availability is live and updated.
The best part is jobs are auto-dispatched based on workers' skill sets, locations, and availability, meaning you can focus on growing your business.
Fieldd's quality control measures become your eyes and ears in the field.
Our CRM dashboard gives real-time insights into daily jobs, customer communications, on-the-job images, checklists, emails, and push notifications. By using fieldd's in-built quality control measures, you will see a boost in customer satisfaction and real-time feedback on how to optimize your operations.
Payment matching is a time-consuming task. To change that, we integrate into payment gateways to allow in-app payments, pre-payments, invoicing, quotes, and complimentary services. To top off, automatic receipts, invoices, and quote emails can be customized to fit your desired messaging.
We built fieldd to be like a word document but for service companies. Traditional software like Housecall Pro relies on phone calls and expensive contracts to set up your account. At fieldd, we believe that your business is unique, and you should be in control of your operations. We not only provide the best field service tools, but we also offer the ability to brand our apps to your business. Exclusive to fieldd, you can have your very own Customer and Worker App within the Apple and Google app stores in just two weeks!
Ok that all sounds great… but how much does it cost?
Our pricing starts from $49 per month. We believe pricing should be transparent and are so confident about our product that we do not lock you into contracts.
For more information about our pricing please click here.
We get it; we were once a service company and understand that patching solutions together is not only expensive but also inefficient.
Fieldd was built for services companies of all sizes because the service industry deserves better. Simply, don't just take our word for it; next time you go to, click on the Housecall Pro login button. Take a look for yourself at fieldd as a Housecall Pro Alternative!