You are looking to schedule your Gig workers and wondering if there is a gig work app that can meet your needs. You've Googled the best apps for gig work, and are finding a number of calendar solutions. In your wish list, you have workers being able to manage their schedules and complete jobs. You would like consistent quality control measures and would like your customers to have a better online booking experience.
Calendar solutions will help in the short term. As you grow you will find there is no reduction in manual tasks. Relying heavily on manual booking jobs, dispatching jobs, and communicating with workers & customers. As you grow your profits are quickly absorbed by admin costs whilst trying to juggle business tasks. Things such as tracking your staff become harder, and customer support is a full-time job.
Missing out on nailing your customer experience, as well as optimizing your daily job capacity. Aka missing out on opportunities.
At fieldd our focus is on giving you the solution you need to automate your repetitive tasks, reduce admin time, and wow your clients.
How does Fieldd's Gig Work App help you?
Watch every job from the seat of your chair.
Clients more and more are looking for a quick and transparent way to book their services online. With an Online Booking page, it works as your best dispatcher 24/7, removing double bookings, auto-dispatching jobs to workers, and notifying workers & clients. Fieldd's Online Booking page is customizable, with the additional feature of getting your own customer-facing booking app.
Give your Gig workers their own branded Worker App
Give your workers the tools to set their schedules, see job details, and complete custom quality control measures. With fieldd's Worker App, you and your customers can get real-time updates, increasing communication and productivity. Both customers and admin can see live synced quality control tools, ensuring repeatable job standards every job.
The fieldd Worker App can also be white-labeled to match your branding, giving a seamless gig worker experience. 
Unlock new eyes and ears for your admin team
Fieldd's CRM gives you real-time insights into your worker's operations and marketing tools to engage clients like never before. Oversee communications between customers and technicians, track your payments and invoices as they're billed, and automate tasks like SMS reminders and emails. With fieldd's CRM, you can watch your team nail every job and only act on low-rated jobs as needed. Yes, we tell you that too.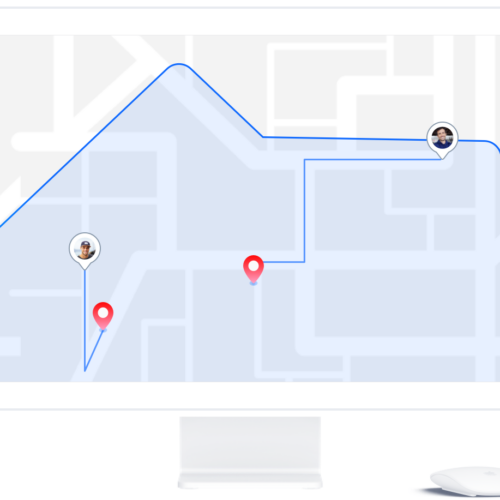 So you have read the above benefits of implementing a gig worker app and can see the use of optimizing your current processes. So how do you begin? Check out fieldd today and unlock tools you thought were only available with custom development. Our free trial allows you to start customizing your app and, within 14 days, have your very own gig worker app in Apple and Google play stores.
Optimize your gig workers today.