A field service app is a software or mobile application that helps field service personnel to do their work more efficiently. Field service apps typically offer a real-time view of customer locations, an integrated customer database, and automated notification for incoming requests and outgoing orders. It's an app designed to make your life easier during day-to-day operations. If you're in the field service industry– delivering products, repairing equipment– or in any industry where you need to spend most of your time on the road or out of the office, then you will love these apps! For all industries, it will help you keep track of your employees and clients schedule by sending and receiving reminders without having to waste time using multiple tools.
Because the field service industry still relies more on phone calls than other industries, many apps include dialling functionality as well. Some also provide GPS tracking of vehicles and delivery drivers, so you can keep track of where your inventory is in real time.
For example: fieldd provides a field app solution for both companies and their customers through branded apps and cloud based job management system.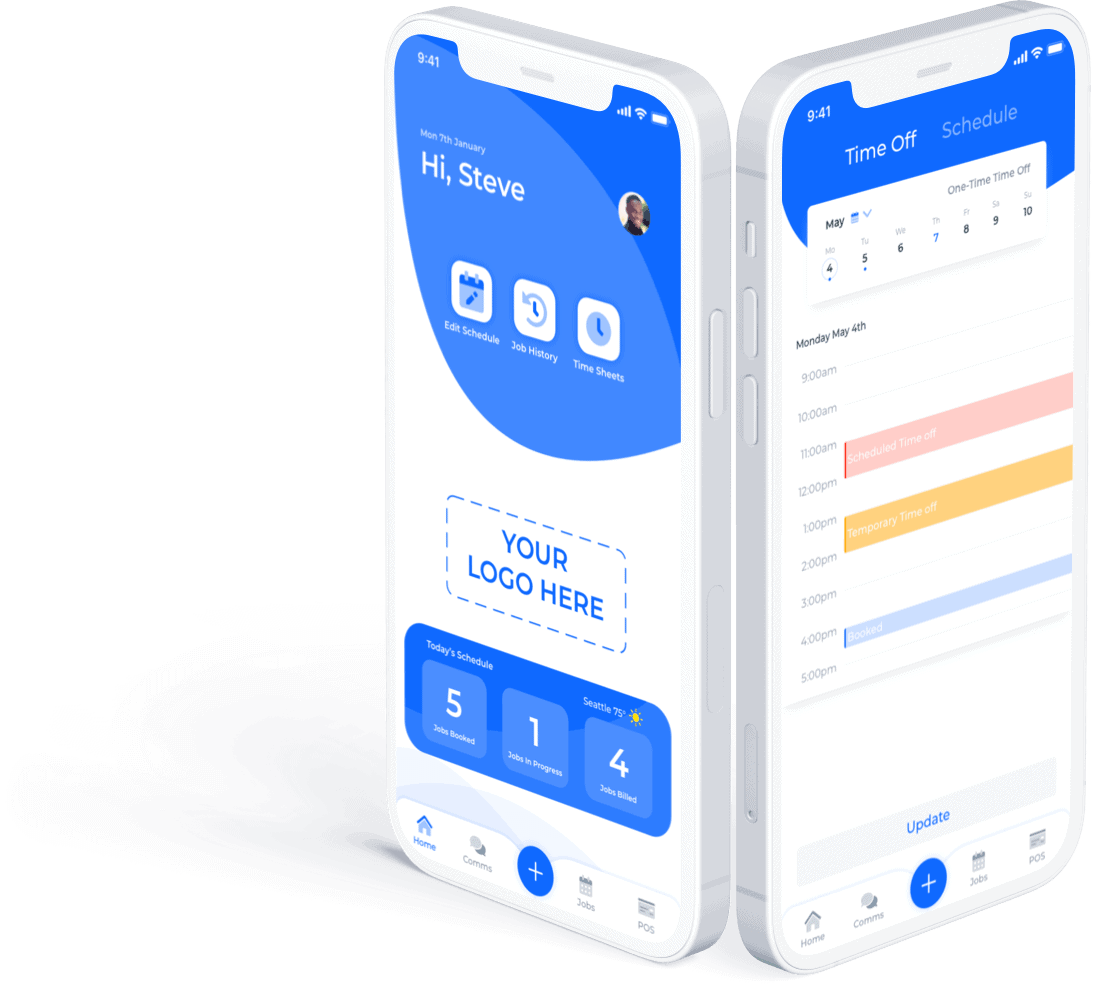 The Benefits of field service apps
For field service personnel, a smart app can help in the following was.
No need to remember customer locations

Enter addresses for customers into the app, and the app tells you which of your customers are nearby. This keeps you from wasting time driving to a location that's outside your service area. You can also set up alerts so you'll know when there's a request at any of your nearby customer locations.

Free yourself from paperwork

A mobile app is easier to carry than a clipboard, and it can provide important details like current inventory on hand, delivery status, and scheduling information.

Keep track of important information

Because field service apps include a customer database, they make it easy for field service personnel to add new customers or remove old ones without requiring hours of data entry work.

Improve customer service

Having access to important information like customer purchase histories and order timestamps can make it easier for field service personnel to solve problems in real time.

More efficient fleet management

Field service apps make it easy to track the location of all vehicles in a fleet, which can help you ensure that your fleet is where it needs to be when it needs to be there. This allows you to schedule your vehicles more effectively, so you never have half-empty trucks or vans returning from empty runs.

More efficient scheduling

Fleet management also makes it easier for you to schedule your vehicles and drivers on a moment's notice during peak times of the day or week.
Bottom line: field service apps increase profits and reduce operating costs for the businesses that use them.
For customers, a field service app offers the following value
Simplicity

A field service app helps you get the job done in a more efficient way. When you need to place an order or check on an existing order, a smart app can do all the work for you without making you waste time writing emails, calling, or waiting for phone calls.

Convenience

A field service app frees up your time and lets you focus on what matters. There's no need to spend hours digging through paperwork or visiting clients in person when they call for help. You can simply enter new orders or contact information and let the app do its thing.

Customization

A smart app meets your needs, so you don't have to waste time switching between multiple tools. This includes time-tracking features and an integrated calendar that lets you schedule appointments and view your day in a glance.

Security

A field service app keeps your information safe, so you're not vulnerable to identity theft or other security breaches. It also helps ensure data accuracy and consistency because you can use the same app for all of your business's needs without worrying about duplicating information or making costly errors.
the field service app industry breakdown. 
The field service industry is projected to employ approximately 17 million workers by 2020. In 2015 alone, businesses in the industry generated about $700 billion in revenue. , The value of mobile apps for field service follows a similar growth trajectory. In the search for ways to improve efficiency and profitability, product managers from over 300 companies have adopted apps that help their field staff assign and manage work orders. Of those companies, 60% were manufacturers that used the technology to connect with distributors; 30% were telecommunication providers who used it to manage installation technicians; and 10% were heavy equipment manufacturers who used it to track technicians on job sites.
Through the use of field service technology, businesses in the industry have realized a 24% increase in productivity and a 60% reduction in costs. The success of these apps has lead to an increase of 20-25% growth per year over the last few years.
With the simple goal to help field service companies save time and money on mundane tasks, we designed field service apps that use technology to automate tasks.